Travel Web or Portal Development |  OTA Development
A travel portal or website development is a well-designed and automated web-based online booking system. The software or application is specially designed for travel management companies, destination management companies, corporate businesses,  B2B & B2C travel agencies, tour operators, and interested travel business people.
What is an online travel portal or OTA?
Online travel portals or online travel agents (OTAs) are websites such as Expedia, Booking.com, Tripadvisor, etc. Travel portal or website compares prices of flights, hotels. As well as a tour portal working such as a listing of a tour and product, and visas,s portal is a portal where you control visa service from the portal. zooFamily – Online travel community, has a large inventory of flight tickets, hotel rooms, tours. That's why people choose us for travel portal or website development.
What are API and its purpose?
API is an application programming interface. APIs used for a product or service rebranding with other products and services by the implementation as per its documentation. This can simplify by web development and show the data and book the product or service from the data. Its purpose is to make the business easier with data and its programming.
What is Flight API? 
Flight API allows – you to search and book GDS, travel agents, airlines data, and seats. A user can book a flight by your website. And you can make money as a travel agent, corporate or individual by implementing this solution on your websites.
What is Hotel API? 
Hotel API allows – you to search and book a hotel from the online hotel data. These Hotel API manage rates, availability, and a variety of accommodations that allow you to offer clients with best options. Hotel Booking API is used for making hotel booking websites. All data is connected with availability, supplier, type, and functionality.
What is Travel API?
Travel API is connected with travel services. Where you can book travel inventory and deals from different travel suppliers. The suppliers are  GDS, travel agents flight APIs, airline APIs, and hotel APIs — all suppliers are connected with API. With those API a user can book a travel Inventory, Like Airlines Flights and Hotel Rooms. the whole compactions of systems called travel API.
How do I get a travel API?
Here are some popular APIs that you can get those free or paid. Airlines never give a free API, because every API comes with a charge, where airlines need to pay that charge. Usually, it's expensive, Travel Technology or solutions are included with API (flights, hotels, buses, trains, and points of interest). Here few top 10 travel APIs and their price.
Travel Port API (Price: USD $3500, Sharing: USD $ 1800)
Sabre API (Price: USD $3500, Sharing: USD $ 1800)
Amadeus API (Price: USD $6000, Sharing: USD $ 2800)
zooFamily – Flight & Hotel API (Price: USD $499)
QIWI API (FREE)
Booking.com API (FREE)
Expedia API (FREE)
Travelpayout API (FREE)
TripAdvisor API (FREE)
Skyscanner API (FREE)
If you need an exact airline API then you need to contact with zooFamily – Online Travel Community or The individual Airlines technical team. All kinds of travel API implement support provide by zooIT (Travel Technology Company), Which is an authorized technical team of Sabre, Travelport, Amadeus. Airways Office, Travelzoo BD Ltd, GDS, Airlines, Hotels, and zooIT supports zooFamily – Online Travel Community to build this OTA software.
What is OTA Software? 
OTA means Online Travel Agency. When software builds to make an online travel agency it's called OTA software. Usually, an OTA software is connected with travel agents, Airlines, GDS, hotel booking, and flight APIs. An OTA software is very expensive to build because API is expensive. And to implement an API need well knowledge "travel technology" team. To know zooFamily OTA Software and its demo, click here.
Which is the best travel portal in Bangladesh?
There are few companies in Bangladesh that provide travel technology and solutions. We zooFamily Online Travel Community one of them, provide OTA development and solutions. For interested persons or companies can knock us for travel technology and solutions. Our solutions are customizable as per your business module. You may contact as well with zooIT – Information Technology Company for your OTA development.
How much does it cost to build a travel website?
A travel portal with basic features would obviously cost lesser than one with advanced features. Moreover, a travel website with simple functionality usually costs is around $3500. The cost increases respectively for medium to high complex functionality apps. But white label price is comparably low price, around $650.
How do I integrate travel API on my website?
To start using travel APIs, developers need to integrate them first. As well as discuss the terms and conditions with the travel API provider and sign the agreement. When the travel API is implemented, a user of a third-party resource can connect to the system and start searching for details. As well you can buy our flight and hotel API.
How does Travel API Integration work?
Travel API is a web service that brings together the best travel deals and content from global travel suppliers such as Hotel API, Flight API, Tour API. When the travel API is implemented, a user of a third-party resource can connect to the system and start searching for details. Know about Our flight and hotel API: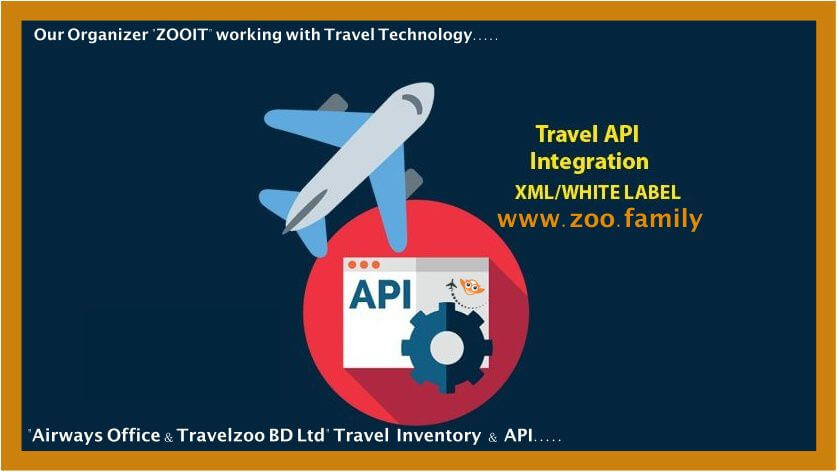 Flights API
Our flight API connected more than 750+ airlines including GDS carriers, low-cost carriers (LCCs) connecting various destinations in 170+ countries. This flight API is connected to Travelport, Sabre API, 1 Indian LCCs API, And a few individual airlines and travel agent's APIs. The price of our flight API price is really affordable for a person or company. Our API covered almost all airlines of the globe. You can check our demo: https://demo.zoo.family
Hotels API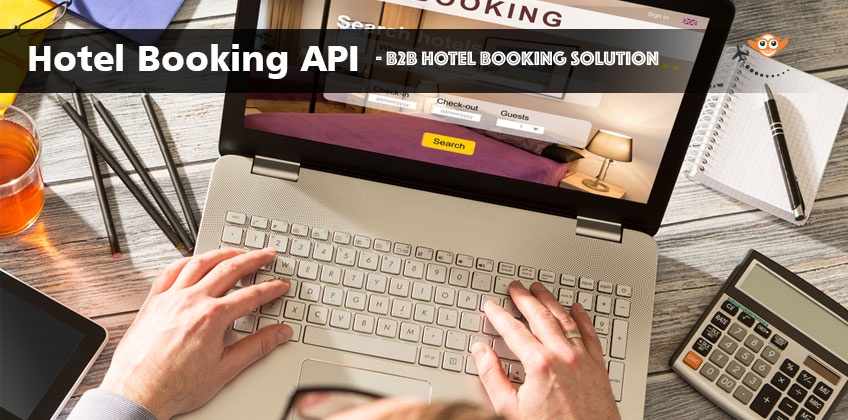 A total of 8,35,000+ accommodations including hotels, motels, villas, and hostels are available on our travel distribution platform.
In fact, you can add a property as per your wish with our system. We believe our Hotel API price is really affordable for a person or company. Our Hotel API is very famous in the global travel market. We are providing very quality service with prices. here you can check the demo: https://hotel.zoo.family
Visa & Tour Portal:
Our visa portal and tour portal is a system that we built with Laravel, Where a CRM is connected for collecting the client's data. With our OTA web-based software we included visa & tour as a complementary product to make it more attractive. Where a user will get all solutions in one place as per your business module. We believe our technology touch makes your travel business more effective and profitable.
Our Flight + Hotel Booking API Price is only 499$
How do I create my OTA or travel portal website?
To create a travel booking website, you need to mind the following requirements:
Purchasing a domain name or sub-domain and hosting.
Choosing a CMS or technology partner that will power your site.
Selecting a travel booking website template.
Integrating your travel booking website with an API for tours, packages, flights, hotels, tickets, etc.
If you choose Whitelabel then you don't need any API.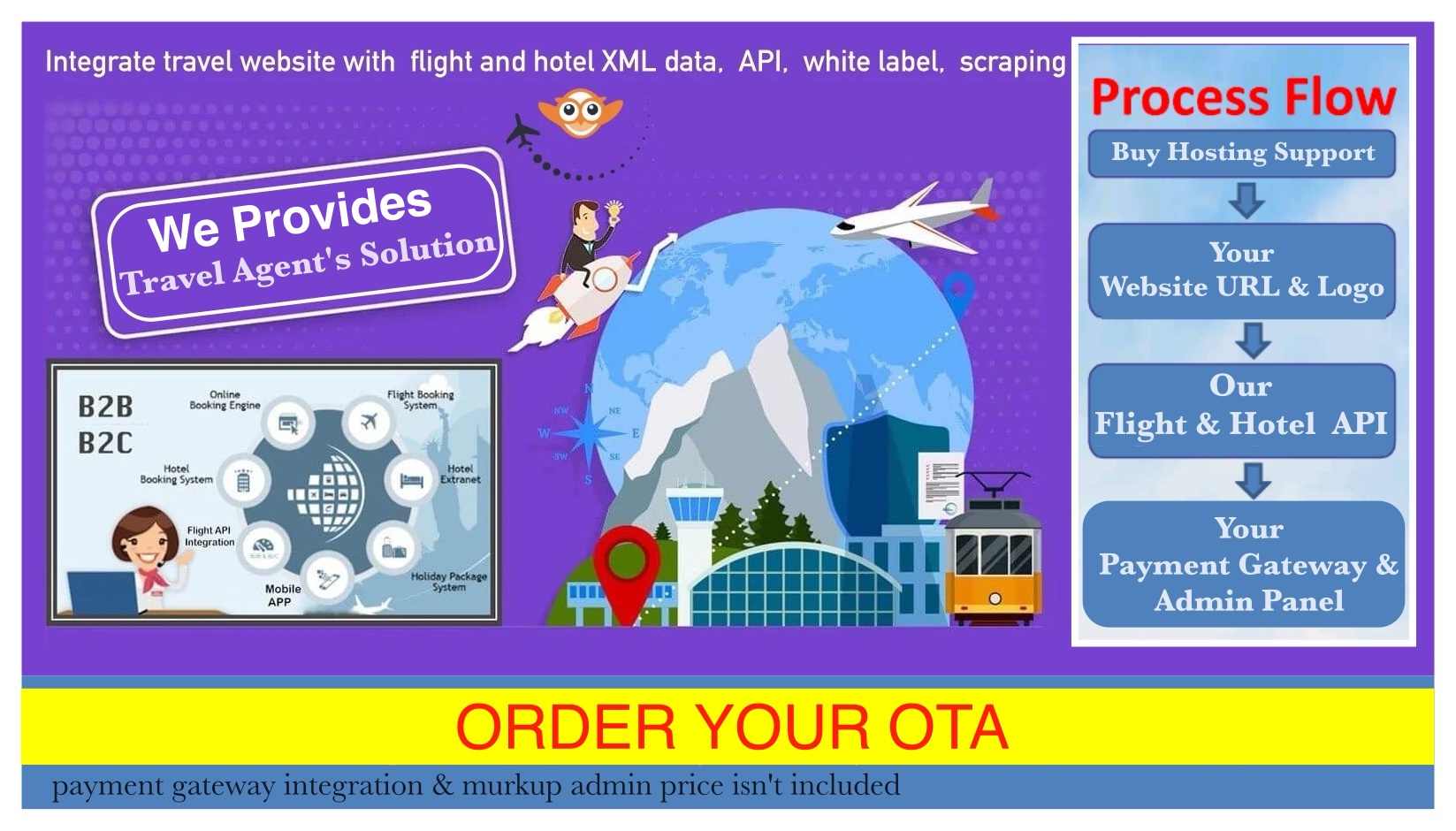 For details, you have to contact us! Demo: https://demo.zoo.family We have 3 packages for your OTA development. To know more click our packages:
Why Choose Our Online Travel Portal & Booking Engine Development Solution!
Our professionals offer the simplest customized travel portal development service. Where we have a huge travel inventory such as – a flight API with 750+ Airlines, Hotels API, Visa & Tour portal. Our travel portal development cost includes the integration of various APIs. We are a unity of travel business with Airlines, Hotels, Travel Agents, and travellers.  With our technical support and solutions, a person or company can earn passively through an OTA. As a NON-Profitable B2B travel business module we serve the global B2B travel marketplace with Travel-Agents, Airlines, and Hotels. And our travel community umbrella is a shade of unity for the aviation and travel industry in Bangladesh, where we support technology, information, travel inventory, and services.
Why We Are A Complete Travel Technology Company?
10+ Successful years of working with travel inventory & technology
A lot of Successfully Completed Projects
Professional and Experienced Team
Good Quality Control with Competitive Price
Dedicated Support Team
Timely Delivery
Global Clients
Following Ethical Process
Technically Strong System
Our OTA Development Features:
We will set up your OTA on your domain or sub-domain.
Flight & Hotel Search engine API setup
Responsive layout with 100% mobile compatibility.
Easy and User-Friendly UI
B2C& B2B  Modules.
Payment gateway of your choice.
Connect your inventory to your own OTA.
Real-Time Availability, Booking & Cancellation
Mark-up and Discount Management
Balance Management System
CRM data and Customer Management System
Agent Management System
Email & SMS Integration
Accounts Management System
Admin And Customer Dashboard
Multi-Currency
Live Chat Integration
Mobile APPS Development Service Included
You can customize your OTA as per your wish
 Our Travel Web or Portal Development |  OTA Development Plans and prices
Our Flight + Hotel Search Engine On Our Sub-domain

Our GDS API (Sabre/Amadeus/Travelport or Galileo)

Price markup and admin dashboard (flight+hotel)

Web hosting support

Web Application

Multi-Vendor Feature

B2B/B2C Agents Module

Free Web Installation

Our US-Bangla Airlines API

Our Novo Airlines API

100% Open source Without Source Code

Multi-language + Multi Currencies

Payment Gateway Integration

WhatsApp chat option enabled

Lifetime Update & Customization

1 Additional API (Client's Wish)

Apps Submission to android & iOS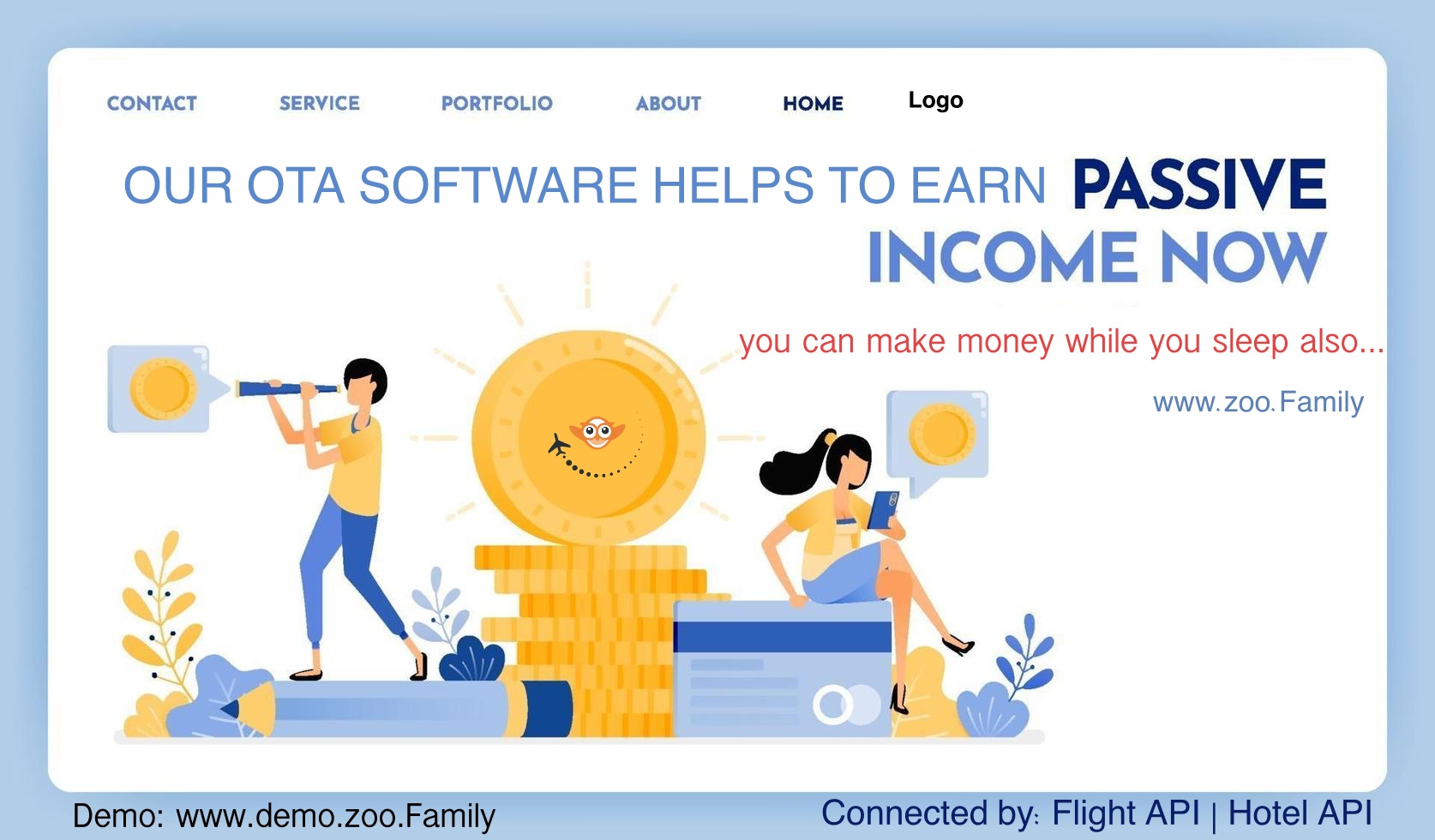 Disclaimer: After buying the software we will provide a 6-month free service for any client. After the 6month if you need any customization work then we will charge you an hourly basis. Our hourly developer price is 1000BDT or 15USD.