Union Bank Limited Head Office in Dhaka Bangladesh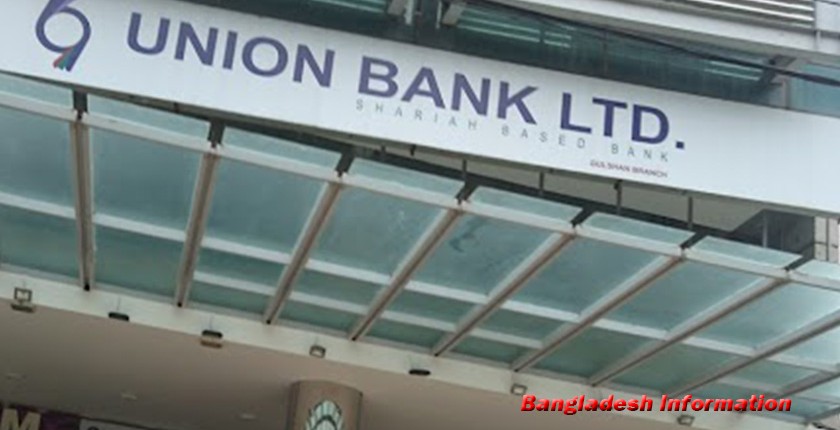 Union Bank Limited is a Shariah Based Bank which has begun its task on twentieth May 2013 in Bangladesh. The bank accepts the open door to present itself as one of the recently settled fourth Generation Banks. As of late UBL got the permit from Bangladesh Bank as a booked Commercial Bank in view of Islamic Shariah. The mission is to give clean saving money and provide for our client best managing an account arrangement in Bangladesh. For this reason, the bank will provide banking service under Bangladesh Bank guidelines and direction and also will take after all Islamic Shariah.
The vision of Union Bank Limited is to end up plainly socially dedicated world-class budgetary organization. There are added up to 67 branches of UBL in 25 areas and 21 ATM corners situated in 10 regions in Bangladesh.
Details Information:
Registered Name
Union Bank Limited
Legal Status
Public Limited Company
Logo
 
Established
2013
Type
Private Bank
Category
Commercial Bank
Origin
Local Bank
Code
265
Services
§  Deposits

§  Investments

§  Pension Scheme

§  Millionaire Deposit Scheme

§  Monthly Deposit Scheme

§  Double Deposit Scheme

§  Triple Deposit Scheme

§  Marriage Deposit Scheme

§  Mohor Deposit Scheme

§  Hajj Deposit Scheme

§  Student Deposit Scheme

§  Treasury Service

Corporate Address
Bahela Tower, 72 Gulshan Avenue, Circle 1, Gulshan, Dhaka 1212, Bangladesh.
Telephone
+880 2 9859313
E-mail Address
[email protected]
Website
www.unionbank.com.bd
SWIFT Code
UBLDBDDH
Service Hours
Sunday: 10:00 am – 4:00 pm
Monday: 10:00 am – 4:00 pm
Tuesday: 10:00 am – 4:00 pm
Wednesday: 10:00 am – 4:00 pm
Thursday: 10:00 am – 4:00 pm
Friday: Closed
Saturday: Closed