USA expects good result from ICJ
US Ambassador Earl R Miller  appraised Foreign Minister Dr A K Abdul Momen about fresh US sanctions imposed on top Myanmar military leaders and said his country is expecting good results from the ongoing hearing on Rohingya genocide at the International Court of Justice (ICJ) in the Hauge.
"They (the USA) expects that the Hauge will have a good result and they remain engaged," Foreign minister Dr A K Abdul Momen told reporters after holding a meetings with US Ambassador Earl R Miller at the foreign ministry office here.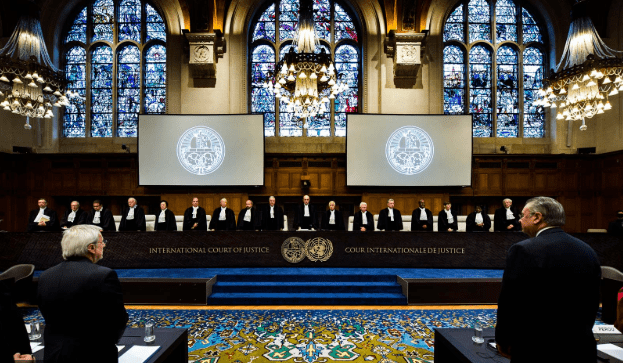 Momen said the US envoy called on him to apprise about the USA's yesterdays' decision to impose fresh sanctions on top Myanmar army men for creating more pressure on Naypyidaw to resolve the Rohingya crisis.
Earlier, emerging from the meeting Miller told newsmen that the Departments of State and Treasury yesterday announced the imposition of financial sanctions under the Global Magnitsky program on four top current and former Myanmar military leaders for their role in serious human rights abuses.
"This brings to nine the number of Burmese (Myanmar) security force members, plus two units, who have been sanctioned by the United States since 2017 for serious human rights abuses," he said.
Miller said his country prioritizes the protection of fundamental freedoms and human rights as a key part of "our vision for a free and open Indo-Pacific, recognizing them as integral to US foreign policy and national security interests and in line with US values".
"Such human rights abuse undermines the ability to realize the vision for a free and open Indo-Pacific that we share with ASEAN and other Indo-Pacific partners," he added.
To date, Miller said there has yet to be any meaningful accountability for perpetrators of the horrific abuses in northern Rakhine State that led to more than 740,000 Rohingya fleeing to Bangladesh.
Elements of the Burmese military have committed serious human rights abuses against members of ethnic minority groups across Burma, he said adding that such abuses and the continuing impunity must stop for Burma to transition to a more secure, stable, democratic, peaceful and prosperous nation.
"Burma's military must address the climate of impunity and cease abuses and violations of universally accepted human rights," he said.