10 best media and entertainment companies in india
One of the highest income grossing and probably the most popular sector is the entertainment and media houses in India. media houses also serves as one of the greatest contributors to the Indian economy. The frequent and vast impact of digitalization as also helped the media houses a great deal. The political parties also help in this as the majority of them have their own news channels. So today we bring a list of India's top 10 media houses.
1.PVR
The biggest film and entertainment company is PVR. The chairman and MD of this giant industry are Mr. Ajay Bijli It started in 1997 in collaboration with the Village Roadshow limited. It was first named as Priya Exhibitors Private Limited. With 121 locations and present in approximately 47 cities and over 530 screens it is the largest chain of cinema halls throughout the country.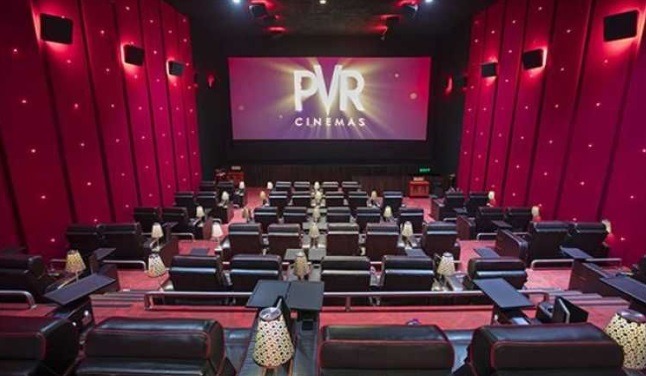 2.DB CORP LTD
Commonly known as the Dainik Bhaskar Corp, this is the greatest newspaper company in India and is owned by the Agarwal family of Bhopal. It had 63 editions in 4 languages with approximately 4.4 crore population of India reading it on a regular basis. Initially, it was named as Subah Savere when it was launched in Bhopal. In the future, it expanded and became a favorite in 4 languages including Hindi, Marathi, Gujarati, and Saurashtra.
3.EROS INTERNATIONAL MEDIA
Founded by Mr. Arjan Lulla in 1977 Eros International Media Ltd it is the largest cinema and film distribution company in India. They have also launched their apps for mobile version apart from the computer version. It also has the license to distribute the Indian cinema in various modes like theatrical, television and digital platforms. They are also responsible for dubbing Indian movies in 25 languages have offices all over the world like Australia, Fiji, USA, UK, and Dubai. It has his headquarters in Mumbai, India.
4.DEN NETWORKS
Den Networks is the biggest cable and television distributor of India. It has approximately 13 million subscribers in 13 states and 200 cities. A broad range of channels is provided by them of all genres for the best TV experience for the viewers. It has also set its foot in the digital market with 6 million digital subscribers. They are also the owner of the football team Delhi Dynamos a football team from Delhi in the India Super League (ISL).
5.HATHWAY CABLE AND DATACOM
Initially known as the Business India Television Limited, Hathaway Cable and Datacom is a TV service operator. Whilst its foundation was laid in 1993 it has been providing services to cities like Delhi, Chennai, Mumbai, Hyderabad, Pune, and Bangalore. It has two founders namely, Pheroza Billimora and Roopesh Rao. It also provides Internet facilities in various cities of India.
6.HT MEDIA
The largest mass media company in India. When it started in 1922 it was named as The Hindustan Times then later it changed its name to Hindustan Times Ltd five years later. Apart from being in mass media it also has various other online portals like (Hindustantimes.com), business (Livemint.com), entertainment(desimartini.com) and a job-hunting website called Shine.com. it has 19 printing facilities that can print up to 1.5 million copies per hour.
7.INOX LEISURE
Inox is a chain that runs movie theatres all over India. After PVR it is the second largest chain of cinema halls. There are 433 screens in 110 multiplexes in 57 cities all over India. It has its headquarters based in Mumbai. This is a subsidiary company of the Mumbai based company named Gujarat Fluorochemicals limited. Most of the major cities of India now have Inox theatres.
8.TV 18
NBC Universal and Network 18 collaborated to form TV 18 which is based in Mumbai India.  It has 10 regional channels under its name like ETV and colors brand which also includes about 5 regional entertainment channels. Channels like CNBC-TV18, CNBC Awaaz, CNBC-TV18 Prime HD are NBC Universal channels and are controlled by TV18 for the Indian population. In a joint venture, it also runs the History Channel along with A+E networks in different languages all across India.
9.SUN TV NETWORKS
This Chennai based mass media company is the Asia's largest Tv network and the first Tamil channel which is privately owned. Sun TV networks work with 32 channels in 4 different regional languages of India like Tamil, Malayalam, Telugu, and Kannada. It was founded by Kalanithi Maran in 1993 under SUN Group. It has genres for almost all the channels except the sports genre. They also run a newspaper called Dina Karan which was taken from Sun Network in 2003 from K.P. K. Kumaran. After Daily Thanthi it was the largest group of news. They also have 48 FM stations under their name of Suryan FM and RED Fm. They also own the IPL team Sunrisers Hyderabad.
10.ZEE ENTERTAINMENT ENTERPRISES LTD
Founded in 1991 by Subash Chandra, the leader of Indian media is the Zee Entertainment Enterprises Ltd. It has 35 channels under its name in various regional languages in India. Zee Entertainment telecasts Indian contents in over 165 countries all over the world. It also produces many Indian Movies under its name.
For more updet Click Here
For Information Source Click here