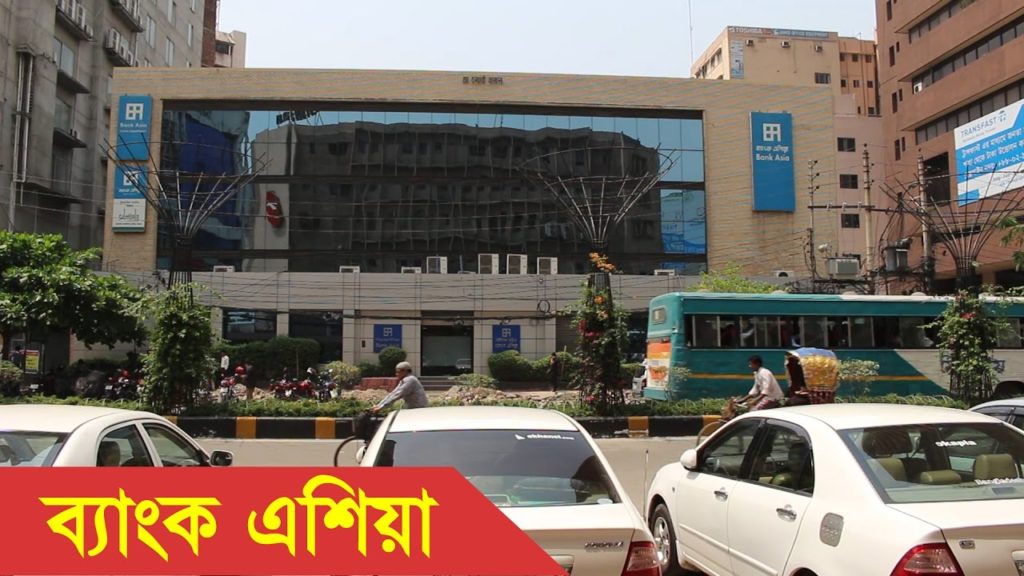 The private areas banking in Bangladesh, Bank Asia Limited is one of the top of the line banks of Bangladesh with a broad linkage an of business outlets containing of unsurprising saving money branch, Islamic windows, seaward speculation unit, financier divisions, farming divisions and SME focuses.
In Bangladesh, there are add up to 90 branches arranged in 26 regions and 107 ATM stalls of Bank Asia Limited put in 30 areas. The Bank gives various kinds of cards to assisting their record holders with making their life less demanding and basic. For instance VISA Classic Dual Card and Visa Debit Card are accessible for their best managing an account benefit inside 24 hours. Check Here for More Bank Information.
Routing Information:
The bank routing number is a nine-digit distinguishing proof number allocated to financial related foundations and this number recognizes the particular monetary establishment whereupon an installment is drawn. This exceptionally extraordinary one of a kind code is produced in Bangladesh with the mix of 3 digits bank code, 2 digits area code, 3 digits branch code and finally 1 check digit. This number is likewise imprinted on the base left of your bank check pages. Click Here for More Details About Bank Asia Limited.
| | | |
| --- | --- | --- |
| Districts | Branch Names | Routing No. |
| Barisal | Barisal Branch | 070060283 |
| Bogra | Bogra Branch | 070100372 |
| Chandpur | Hajiganj Branch | 070130889 |
| Chittagong | Agrabad Branch | 070150135 |
| Chittagong | Anderkilla Branch | 070150469 |
| Chittagong | Bahadderhat Branch | 070150793 |
| Chittagong | Bhatiary Branch | 070151213 |
| Chittagong | CDA Avenue Branch | 070151484 |
| Chittagong | Chittagong EZP Branch | 070151576 |
| Chittagong | Dohazari Branch | 070152562 |
| Chittagong | Kamal Bazar Branch | 070153974 |
| Chittagong | Karnaphuli EPZ Branch | 070154078 |
| Chittagong | Khatunganj Branch | 070154278 |
| Chittagong | Lichubagan Branch | 070154636 |
| Chittagong | Lohagara Branch | 070154665 |
| Chittagong | MCB Sk Mujib Road Branch | 070154902 |
| Chittagong | Oxygen More Branch | 070155880 |
| Chittagong | Patherhat Branch | 070158140 |
| Chittagong | Station Road Branch | 070157512 |
| Chittagong | Strand Road Branch | 070157570 |
| | | |
| --- | --- | --- |
| Comilla | Comilla Branch | 070191152 |
| Cox's Bazar | Cox's Bazar Branch | 070220252 |
| Dhaka | Agla Bazar Branch | 070270165 |
| Dhaka | Ashulia Branch | 070260225 |
| Dhaka | Ashulia SME Branch | 070260238 |
| Dhaka | Bashundhara Branch | 070260559 |
| Dhaka | Corporate Branch | 070260854 |
| Dhaka | Dakshinkhan Branch | 070260917 |
| Dhaka | Dhanmondi Branch | 070261187 |
| Dhaka | Donia Branch | 070271427 |
| Dhaka | Elephant Road Branch | 070261332 |
| Dhaka | Eskaton Garden Road Branch | 070270215 |
| Dhaka | Gulshan Branch | 070261729 |
| Dhaka | Hemayetpur Branch | 070262052 |
| Dhaka | Kalatia Branch | 070273438 |
| Dhaka | Lalmatia Branch | 070262836 |
| Dhaka | MCB Banani Branch | 070274037 |
| Dhaka | MCB Dilkusha Branch | 070262928 |
| Dhaka | Mirpur Branch | 070262986 |
| Dhaka | Mitford Branch | 070274066 |
| Dhaka | Moghbazar Branch | 070274187 |
| Dhaka | Mohakhali Branch | 070263198 |
| Dhaka | North South Road Branch | 070263556 |
| Dhaka | Paltan Branch | 070275207 |
| Dhaka | Paragram Bazar Branch | 070270152 |
| Dhaka | Paribagh Branch | 070270202 |
| Dhaka | Pragati Sarani Branch | 070263701 |
| Dhaka | Principal Office Branch | 070275357 |
| Dhaka | Ruhitpur Branch | 070275836 |
| Dhaka | Rupnagar Branch | 070264018 |
| Dhaka | Satmasjid Road Branch | 070264034 |
| Dhaka | Savar Branch | 070264092 |
| Dhaka | Scotia Branch | 070276130 |
| Dhaka | Shantinagar Branch | 070276343 |
| Dhaka | Shyamoli Branch | 070264300 |
| Dhaka | Sonargaon Janapath Road Branch | 070260083 |
| Dhaka | Tejgaon Link Road Branch | 070264526 |
| Dhaka | Uttara Branch | 070264634 |
| Dinajpur | Dinajpur Branch | 070280676 |
| Faridpur | Faridpur Branch | 070290529 |
| Feni | Feni Branch | 070130526 |
| Gazipur | Gazipur Branch | 070330526 |
| Gazipur | Konabari Branch | 070330942 |
| Gazipur | Tongi Bazar Branch | 070331633 |
| Jessore | Jessore Branch | 070410941 |
| Khulna | Khulna Branch | 070471548 |
| Kishoreganj | Bhairab Branch | 070480197 |
| Kishoreganj | Tarail Branch | 070481154 |
| Kushtia | Kushtia Branch | 070500943 |
| Lakshmipur | Chandraganj Branch | 070510191 |
| Lakshmipur | Ramganj SME Branch | 070511037 |
| Moulvibazar | Moulvibazar Branch | 070581188 |
| Munshiganj | Baligaon SME Branch | 070590153 |
| Munshiganj | Malkhanagar Branch | 070590887 |
| Munshiganj | Nimtala Branch | 070591660 |
| Munshiganj | Serajdikhan SME Branch | 070591286 |
| Naogaon | Mohadebpur Branch | 070641099 |
| Narayanganj | Fatulla Branch | 070670523 |
| Narayanganj | Narayanganj Branch | 070671180 |
| Narsingdi | Madhabdi Branch | 070680676 |
| Noakhali | Chatkhil Branch | 070750580 |
| Noakhali | Sonaimuri Branch | 070752238 |
| Pabna | Ishwardi Branch | 070761216 |
| Rajshahi | Rajshahi Branch | 070811937 |
| Sunamganj | Jagannathpur Branch | 070900493 |
| Sylhet | Beanibazar Branch | 070910317 |
| Sylhet | Laldighirpar Branch | 070912502 |
| Sylhet | Sylhet Branch | 070913798 |
| Sylhet | Upashahar Branch | 070913730 |