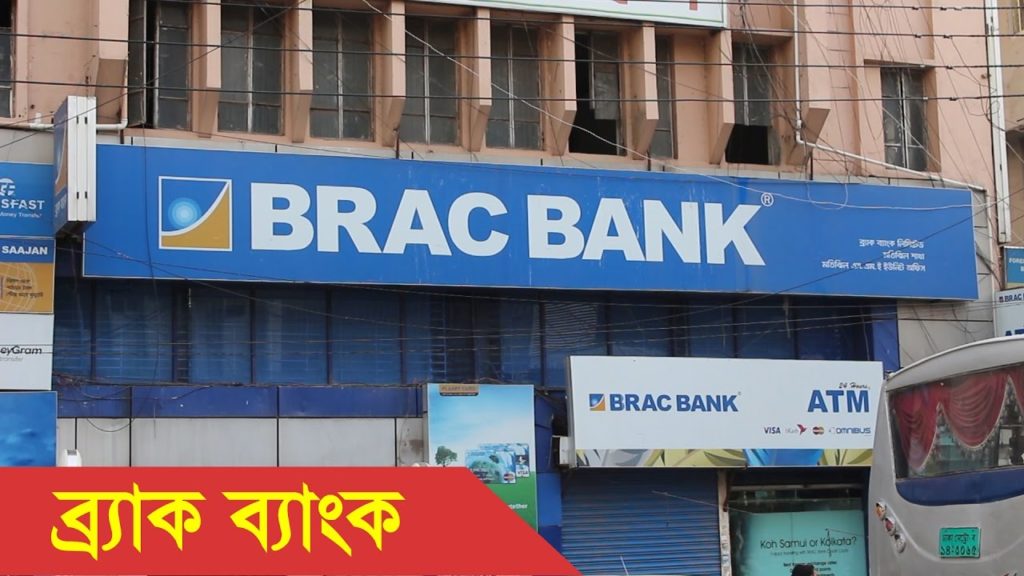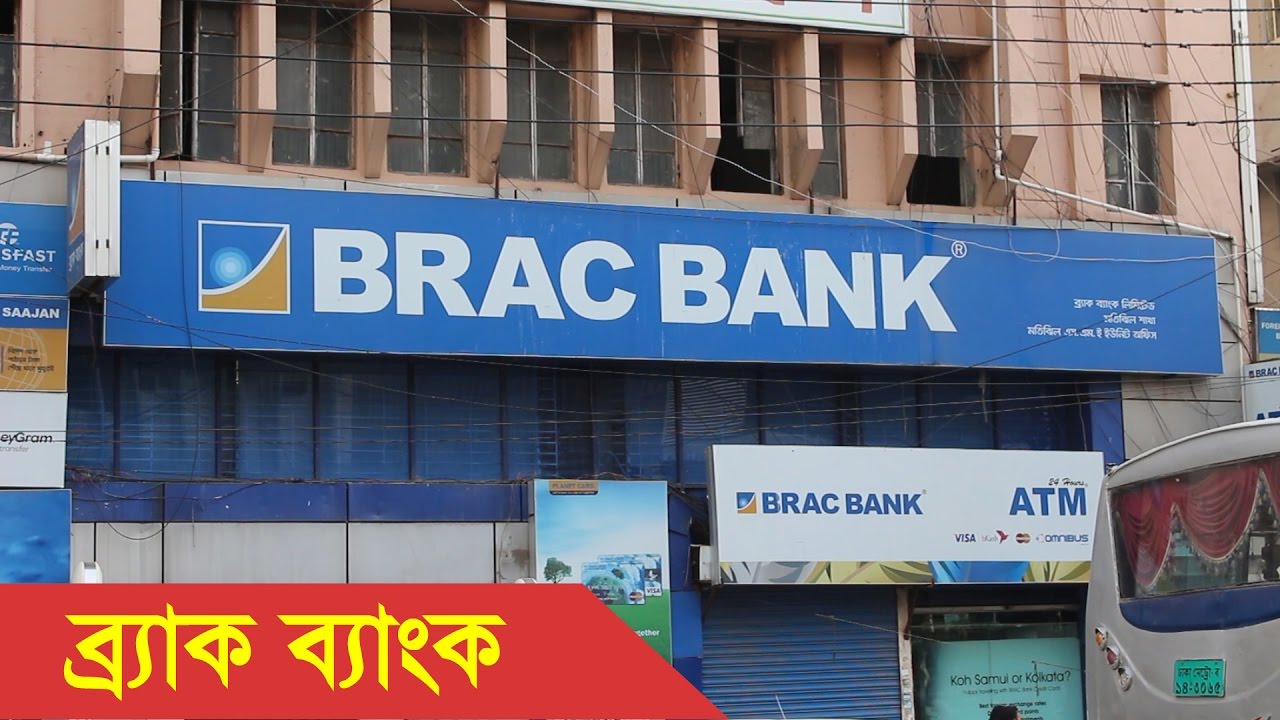 Brac Bank Limited is private Commercial Bank in Bangladesh. The Bank began to work its trip on 4 July 2001 as a business Bank. These days, Brac Bank Limited has turned out to be one of the main business Bank in Bangladesh.
There are aggregates 186 branch, 458 SME Unit Office, 1800 Remittance Delivery Point, Above 350 ATM Booths and 16 Apon Shomoy office arranged over the Bangladesh. The Brac Bank Limited gives a wide range of managing an account Financials administrations with including SME Banking, Retails Banking, Card Service, Foreign Exchange and Related Services, Wholesale Banking and Custodial Service and Probashi Banking. To know more bank check here.
Routing Information:
The bank routing number is a nine-digit distinguishing proof number allocated to financial related foundations and this number recognizes the particular monetary establishment whereupon an installment is drawn. This exceptionally extraordinary one of a kind code is produced in Bangladesh with the mix of 3 digits bank code, 2 digits area code, 3 digits branch code and finally 1 check digit. This number is likewise imprinted on the base left of your bank check pages. For More Details About Brac Bank Limited Check Here.
| | | |
| --- | --- | --- |
| Districts | Branch Names | Routing No. |
| Bagerhat | Bagerhat SME Branch | 060010085 |
| Barisal | Barisal Branch | 060060280 |
| Bhola | Bhola Branch | 060090100 |
| Bogra | Bogra Branch | 060100379 |
| Brahmanbaria | Brahmanbaria SME Branch | 060120438 |
| Chandpur | Chandpur SME Branch | 060130310 |
| Chandpur | Hajiganj Branch | 060130886 |
| Chapai Nawabganj | Chapai Nawabganj SME Branch | 060700261 |
| Chittagong | Agrabad Branch | 060150132 |
| Chittagong | Bahadderhat SME Branch | 060150808 |
| Chittagong | CDA Avenue Branch | 060151481 |
| Chittagong | Chawkbazar Branch | 060151931 |
| Chittagong | Halishahar Branch | 060153168 |
| Chittagong | Kazir Dewri Branch | 060154154 |
| Chittagong | Lohagara SME Branch | 060154675 |
| Chittagong | Momin Road Branch | 060155261 |
| Chittagong | Muradpur Branch | 060155324 |
| Chittagong | Patiya Branch | 060156165 |
| Chittagong | Sitakunda Branch | 060157393 |
| Chuadanga | Chuadanga SME Branch | 060180199 |
| | | |
| --- | --- | --- |
| Comilla | Comilla SME Branch | 060191162 |
| Comilla | Gouripur SME Branch | 060192129 |
| Comilla | Jhaotala Branch | 060191159 |
| Cox's Bazar | Chakaria SME Branch | 060220167 |
| Cox's Bazar | Cox's Bazar Branch | 060220259 |
| Dhaka | Asad Gate Branch | 060261184 |
| Dhaka | Ashkona Branch | 060260206 |
| Dhaka | Banani Branch | 060260435 |
| Dhaka | Banasree Branch | 060260727 |
| Dhaka | Basundhara Branch | 060260556 |
| Dhaka | Dakkhin Khan Branch | 060260914 |
| Dhaka | Demra SME Branch | 060271495 |
| Dhaka | Dohar Branch | 060272052 |
| Dhaka | Donia Branch | 060271424 |
| Dhaka | Elephant Road Branch | 060261339 |
| Dhaka | Eskaton Branch | 060261397 |
| Dhaka | Ganakbari Branch | 060272410 |
| Dhaka | Graphics Building Branch | 060272531 |
| Dhaka | Gulshan Branch | 060261726 |
| Dhaka | Gulshan North Branch | 060261876 |
| Dhaka | Hazaribagh SME Branch | 060261971 |
| Dhaka | Imamganj Branch | 060272807 |
| Dhaka | Islampur Branch | 060272986 |
| Dhaka | Keraniganj Branch | 060273648 |
| Dhaka | Manda Branch | 060262875 |
| Dhaka | Mirpur Branch | 060262983 |
| Dhaka | Moghbazar Branch | 060274184 |
| Dhaka | Motijheel Branch | 060274247 |
| Dhaka | Natun Bazar Branch | 060263429 |
| Dhaka | Nawabganj Branch | 060274692 |
| Dhaka | Nowabpur Branch | 060274726 |
| Dhaka | Rampura Branch | 060275741 |
| Dhaka | Rokeya Sarani Branch | 060260677 |
| Dhaka | Satmasjid Road Branch | 060276074 |
| Dhaka | Savar Branch | 060264099 |
| Dhaka | Shyamoli Branch | 060264307 |
| Dhaka | Shyampur SME Branch | 060276537 |
| Dhaka | Uttara Branch | 060264631 |
| Dhaka | Zinzira Branch | 060277099 |
| Dinajpur | Dinajpur SME Branch | 060280673 |
| Faridpur | Bhanga SME Branch | 060290289 |
| Faridpur | Faridpur SME Branch | 060290526 |
| Feni | Feni SME Branch | 060300524 |
| Feni | Sonagazi Branch | 060301486 |
| Gaibandha | Gobindaganj SME Branch | 060320588 |
| Gazipur | Board Bazar Branch | 060330228 |
| Gazipur | Gazipur SME Branch | 060330523 |
| Gazipur | Joydebpur Branch | 060330736 |
| Gazipur | Konabari SME Branch | 060330952 |
| Gazipur | Tongi Branch | 060331630 |
| Gopalganj | Gopalganj SME Branch | 060350374 |
| Habiganj | Habiganj Branch | 060360614 |
| Habiganj | Nabiganj Branch | 060361097 |
| Jamalpur | Jamalpur Branch | 060390855 |
| Jessore | Benapole SME Branch | 060410298 |
| Jessore | Jessore Branch | 060410948 |
| Jessore | Noapara Branch | 060411639 |
| Jhalakati | Jhalakati SME Branch | 060420325 |
| Jhenaidah | Jhenaidah SME Branch | 060440642 |
| Joypurhat | Joypurhat SME Branch | 060380407 |
| Khulna | Barabazar Branch | 060470375 |
| Khulna | Khulna Branch | 060471545 |
| Kishoreganj | Bhairab Branch | 060480194 |
| Kishoreganj | Kishoreganj SME Branch | 060480673 |
| Kushtia | Kushtia SME Branch | 060500940 |
| Lakshmipur | Lakshmipur SME Branch | 060510730 |
| Lakshmipur | Raipur Branch | 060510972 |
| Madaripur | Madaripur SME Branch | 060540405 |
| Magura | Magura SME Branch | 060550561 |
| Manikganj | Manikganj Branch | 060560614 |
| Moulvibazar | Moulvibazar Branch | 060581185 |
| Munshiganj | Munshiganj Branch | 060591038 |
| Mymensingh | Muktagacha SME Branch | 060611697 |
| Mymensingh | Mymensingh Branch | 060611750 |
| Naogaon | Naogaon SME Branch | 060641191 |
| Narayanganj | Araihazar SME Branch | 060670054 |
| Narayanganj | Bhulta SME Branch | 060670238 |
| Narayanganj | Narayanganj Branch | 060671187 |
| Narayanganj | Netaiganj SME Branch | 060675459 |
| Narayanganj | Sonargaon Branch | 060671695 |
| Narsingdi | Gorashal Branch | 060680499 |
| Narsingdi | Madhabdi Branch | 060680673 |
| Narsingdi | Manohardi Branch | 060680736 |
| Narsingdi | Narsingdi SME Branch | 060680857 |
| Natore | Natore Branch | 060691091 |
| Netrokona | Netrokona SME Branch | 060720746 |
| Nilphamari | Saidpur Branch | 060730794 |
| Noakhali | Chowmuhani Branch | 060750679 |
| Noakhali | Maijdee SME Branch | 060571579 |
| Pabna | Ishwardi Branch | 060761213 |
| Pabna | Pabna SME Branch | 060761789 |
| Panchagarh | Panchagarh SME Branch | 060770567 |
| Patuakhali | Patuakhali Branch | 060781093 |
| Pirojpur | Pirojpur SME Branch | 060790776 |
| Pirojpur | Swarupkhathi SME Branch | 060790989 |
| Rajbari | Rajbari SME Branch | 060820738 |
| Rajshahi | Rajshahi Branch | 060811934 |
| Rangpur | Rangpur Branch | 060851457 |
| Satkhira | Satkhira Branch | 060871095 |
| Sherpur | Sherpur SME Branch | 060890555 |
| Sirajganj | Belkuchi Branch | 060880228 |
| Sirajganj | Shahjadpur SME Branch | 060881906 |
| Sirajganj | Sirajganj SME Branch | 060881885 |
| Sylhet | Beanibazar Branch | 060910314 |
| Sylhet | Bishwanath Branch | 060910435 |
| Sylhet | Goalabazar Branch | 060911542 |
| Sylhet | South Surma SME Branch | 060913508 |
| Sylhet | Sylhet Branch | 060913553 |
| Sylhet | Uposhahar Branch | 060913737 |
| Sylhet | Zindabazar Branch | 060914152 |
| Tangail | Ghatail SME Branch | 060932297 |
| Tangail | Tangail Branch | 060932305 |
| Thakurgaon | Thakurgaon SME Branch | 060940997 |