Chittagong Polytechnic institute is a public polytechnic institute which is situated at Nasirabad in port City Chittagong. The institute was established in 1962 before the liberation war in Bangladesh.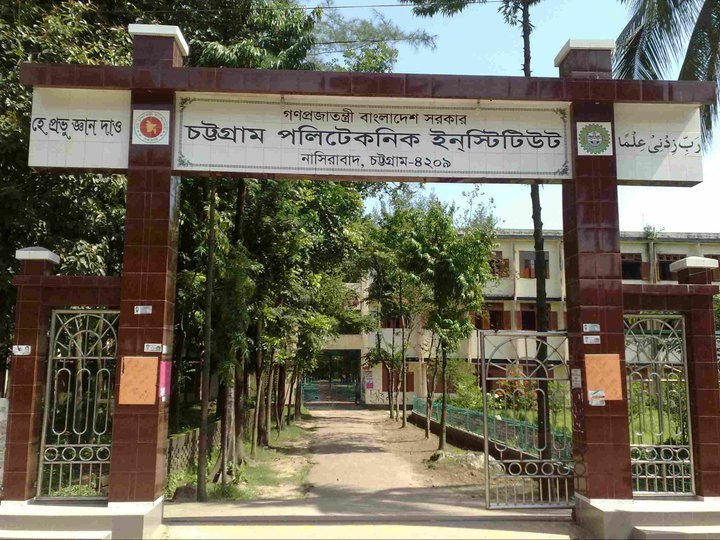 The Institute was set up under the Ministry of Education which is regulated by Bangladesh Technical Education Board.
The institute stands on 20 Acres of land. In this institute, there are 3 stored academic building, two stored Computer and Electro-medical building, 5 boys hostels, 01 women hostel, One mosque, One play Grounds.
Now there are seven departments in Chittagong Polytechnic institute.
Electronics Technology
Electrical Technology
Power Technology
Computer Technology
Environmental Technology
Civil Technology
Mechanical Technology
At a Glance of Chittagong University
           Chittagong Polytechnic Institute
                                    CPI
Type
Public polytechnic institute
Established
1962
Principal
Saleh Ahmed
Location
Nasirabad, Chittagong, Bangladesh
Campus
Urban, 20.1 acres (8.1 ha)
Get more news here about Chittagong Polytechnic