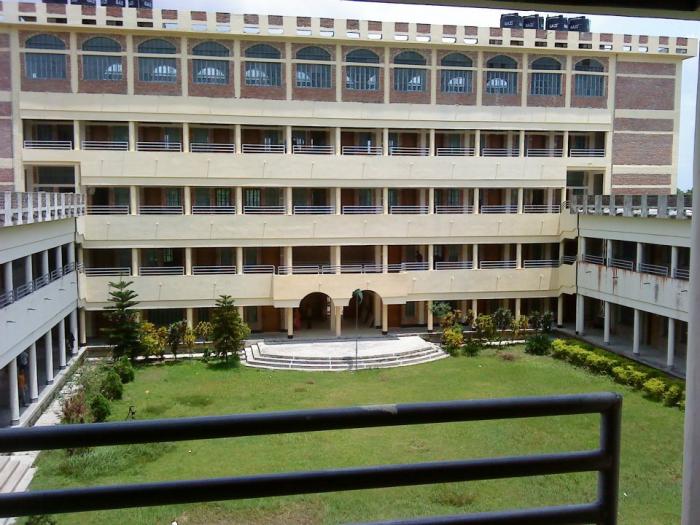 Dhaka Polytechnic Institute is a government technical institute in Bangladesh which is also known as DPI.
The Former name was East Pakistan Polytechnic Institute before the liberation war. The institute established on 1955 by Oklaoma State University-Stillwater.  The Ford foundation was founding for the establishment of the Institute. The institutes situated at Tejgaon Industrial Area, Dhaka.
Dhaka Polytechnic institute operates under the executive control of the Ministry of Education (MOE) acting through the Directorate of Technical Education (DTE). Bangladesh Technical Education Board (BTEB) maintained the regulation of academic programs, curriculum.
The Vision is to give the contemporary manageable specialized professional Education and Training, Human Resource Development, Employment, Changing way of life on Industrial extension and national financial development. For more Polytechnic Institute Information check Here.
The mission of this Institute is to execute the principals and activity of attempts to guarantee the institutionalized Diploma Engineering Educational and essential exchange course Training.
Dhaka Polytechnic Institutes has offered the following departments
Architecture
Civil
Chemical
Food
Computer
Electrical
Electronics
Environment
Mechanical
Automobile
Refrigeration and Air conditioning
Non Tech Department
The Institute has the following hostels
Latif Hostel
Kazi Motahar Hossain Hostel
Zahir Raihan Hostel
Maniruzzaman Hostel
Kazi Nazrul Islam Hostel (Currently leased to Bangladesh Institute of Glass and Ceramics)
Aziz Hostel (Currently leased to BUTEX)
Ladies Hostel
At a Glance of Dhaka Polytechnic Institute
           Dhaka Polytechnic Institute
           ঢাকা পলিটেকনিক ইন্সটিটিউট
Dhaka Polytechnic Institute main gate (north-gate)
Former name
East Pakistan Polytechnic Institute
Motto
"Progress and Service"
Type
Public
Established
1955
Principal
Md. Shah Jahan
Academic staff
116
Students
8,898
Location
Tejgaon, Dhaka, 1208, Bangladesh
Campus
Urban, 27.00 acres (0.11km2)
Nickname
DPI
Website
dpi.gov.bd
For More Details Information Click Here.