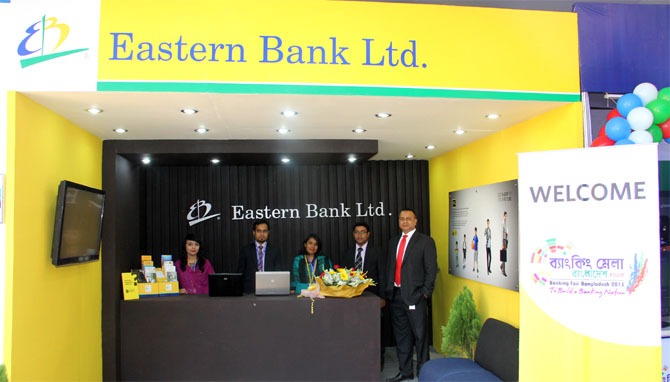 Most important budgetary saving money benefit in Bangladesh, Eastern Bank Limited began its trip at 1992. The bank of decision in Bangladeshi individuals, Eastern Bank Limited is working its administration with the dreams. Presently EBL will probably be the main monetary keeping money administrations supplier. To Get More Bank Routing Information Check Here.
There are over 75 Branch in 22 locales arranged in Bangladesh and 190 ATM corners of EBL set in 23 areas. The central station of Eastern Bank Limited arranged in Dilkusha Commercial Area the capital of Bangladesh. For More Details Information Click Here.
Routing Information:
The bank routing number is a nine-digit distinguishing proof number allocated to financial related foundations and this number recognizes the particular monetary establishment whereupon an installment is drawn. This exceptionally extraordinary one of a kind code is produced in Bangladesh with the mix of 3 digits bank code, 2 digits area code, 3 digits branch code and finally 1 check digit. This number is likewise imprinted on the base left of your bank check pages.
| | | |
| --- | --- | --- |
| Districts | Branch Names | Routing No. |
| Barisal | Barisal Branch | 095060284 |
| Bogra | Bogra Branch | 095100373 |
| Brahmanbaria | Brahmanbaria Branch | 095120432 |
| Chittagong | Agrabad Branch | 095150136 |
| Chittagong | Bhatiary Branch | 095151214 |
| Chittagong | Chandgaon Branch | 095151485 |
| Chittagong | Chittagong EPZ Branch | 095151577 |
| Chittagong | Dohazari Branch | 095152563 |
| Chittagong | Halishahar Branch | 095153162 |
| Chittagong | Hathazari Branch | 095153225 |
| Chittagong | Jamal Khan Branch | 095150178 |
| Chittagong | Jubilee Road Branch | 095153641 |
| Chittagong | Khatunganj Branch | 095154279 |
| Chittagong | Lohagara Branch | 095154666 |
| Chittagong | Mehdibagh Branch | 095154961 |
| Chittagong | Nazirhat Branch | 095155599 |
| Chittagong | OR Nizam Road Branch | 095155807 |
| Chittagong | Panchlaish Branch | 095156048 |
| Chittagong | Raozan Branch | 095156493 |
| Chittagong | Sirajuddowla Road Branch | 095157368 |
| | | |
| --- | --- | --- |
| Comilla | Comilla Branch | 095191166 |
| Cox's Bazar | Cox's Bazar Branch | 095220253 |
| Dhaka | Azimpur Branch | 095270379 |
| Dhaka | Banani Branch | 095260439 |
| Dhaka | Banasree Branch | 095260721 |
| Dhaka | Bashundhara Branch | 095260550 |
| Dhaka | Chawk Mughultuly Branch | 095271307 |
| Dhaka | Dakshinkhan Branch | 095260918 |
| Dhaka | Dar-us-Salam Branch | 095263007 |
| Dhaka | Dhaka EPZ Branch | 095261096 |
| Dhaka | Dhanmondi Branch | 095261188 |
| Dhaka | Dohar Branch | 095272056 |
| Dhaka | English Road Branch | 095272148 |
| Dhaka | Gharib-e-Newaz Branch | 095264693 |
| Dhaka | Gulshan Branch | 095261720 |
| Dhaka | Gulshan North Branch | 095261904 |
| Dhaka | Jashim Uddin Road Branch | 095260271 |
| Dhaka | Keraniganj Branch | 095273642 |
| Dhaka | Keraniganj SME Branch | 095273655 |
| Dhaka | Mirpur Branch | 095262987 |
| Dhaka | Moghbazar Branch | 095274188 |
| Dhaka | Motijheel Branch | 095274241 |
| Dhaka | Nawabganj Branch | 095274696 |
| Dhaka | Pragati Sarani Branch | 095263702 |
| Dhaka | Principal Branch | 095275358 |
| Dhaka | Satmasjid Road Branch | 095264035 |
| Dhaka | Savar Branch | 095264093 |
| Dhaka | Shantinagar Branch | 095276344 |
| Dhaka | Shyamoli Branch | 095264301 |
| Dhaka | Sonargaon Road Branch | 095276586 |
| Dhaka | Uttara Branch | 095264635 |
| Dhaka | Wari Branch | 095277006 |
| Faridpur | Faridpur Branch | 095290520 |
| Feni | Feni SME Branch | 095300531 |
| Gazipur | Board Bazar Branch | 095330222 |
| Jessore | Jessore Branch | 095410942 |
| Khulna | Fulbari Gate Branch | 095470858 |
| Khulna | Khulna Branch | 095471549 |
| Kishoreganj | Bhairab SME Branch | 095480206 |
| Moulvibazar | Moulvibazar Branch | 095581189 |
| Mymensingh | Mymensingh SME Branch | 095611770 |
| Narayanganj | Narayanganj Branch | 095671181 |
| Narayanganj | Narayanganj SME Branch | 095671202 |
| Narayanganj | Panchabati Branch | 095671381 |
| Narsingdi | Madhabdi Branch | 095680680 |
| Noakhali | Chowmuhani Branch | 095750673 |
| Noakhali | Maijdee Branch | 095750060 |
| Rajshahi | Rajshahi Branch | 095811938 |
| Rangpur | Rangpur Branch | 095851451 |
| Sylhet | Bishwanath Branch | 095910439 |
| Sylhet | Chowhatta Branch | 095910855 |
| Sylhet | Fenchuganj Branch | 095911362 |
| Sylhet | Upasahar Branch | 095913731 |
| Tangail | Tangail Branch | 095932291 |