Gambling Legality by Locations and Country
Is it Legal to Gamble Online in the USA?
The definition of "gambling" and the laws surrounding vary depending on which state you live in.
In Delaware, Nevada and New Jersey, some forms of online gambling have been legalized and regulated (only state-licensed sites are allowed to operate legally). In other states, it's likely (although not widely agreed upon) that playing – and certainly operating – online gambling games for real money is illegal. Gambling Legality by Locations and Country :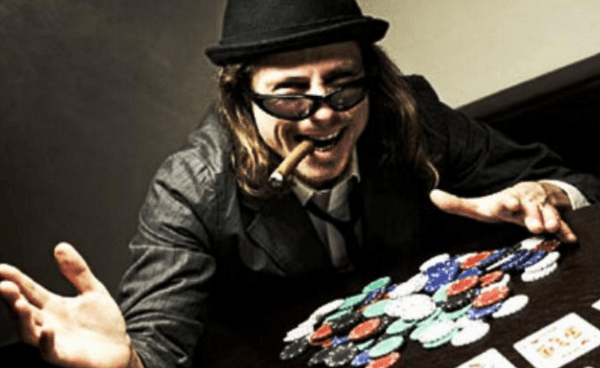 On a federal level, sports betting is the only form of prohibited gambling via the Wire Act of 1961. For several years, the Department of Justice (DOJ) maintained that the Wire Act applies to all forms of online gambling, but in December 2011, they corrected that stance by stating that the Wire Act only applies to sports betting – a result of a 13-page memorandum from the Office of Legal Counsel to the Criminal Division of the DOJ (source).
State laws, however, often indirectly prohibit gambling. Or to put it another way: it would be difficult to claim any forms of online gambling legal with absolute certainty in most states (lotteries and such aside). Most state laws indirectly prohibit gambling simply by making all forms of gambling unlawful that have not been made lawful.
Purely based on history, it's unlikely you'll get into legal trouble; then again, if something is illegal, you canget into trouble, and someone probably will. Gambling online may be illegal where you live. Contact a local gaming lawyer to get a better idea of your local laws.
Is it Legal to Gamble Online in the UK?
In our opinion – although we're not lawyers and this information is only for entertainment purposes – online gambling is legal within the United Kingdom. Players should feel free to sign-up with any casino, sportsbook, or card room that's willing to accept their business, and they can do so without fear of government prosecution.
The legislation was meant to compliment the 2005 Gambling Act. One of the most notable changes was that all online gambling services with equipment or remote gambling facilities in the UK would be required to obtain a license (even those on the former white list). A 15% tax on the gross profits of wagers placed in the UK was also added, a move that caused several virtual casinos to abandon the market or launch court cases.
The other major area of the legislation involved gambling advertising. Under the new rules, a site can only advertise their services to residents of the UK if they're licensed by the Gambling Commission. Children (15 and under) and young people (16 or 17) are prohibited from appearing in gambling-related marketing materials, and those 18 to 24 may only play a significant role in material displayed at locations where betting takes place.
Most Popular Forms of Online Gambling in the UK
The Gambling Commission conducts a survey four times a year, asking questions about gaming habits to 4,000 individuals who are representative of the country's various demographics. In the following list, we'll look at the popularity of games among those who claim to wager one day per month.
In-person casino games – 50%
Online lottery – 48%
Scratchcards – 44%
Online spread betting – 41%
Poker at pub or card room – 40%
In-person lottery – 39%
Online casino games – 37%
Virtual gaming machine at a bookmaker – 37%
Slot machines – 35%
Online football pools – 33%
Virtual dog or horse racing online – 33%
Online slot machines and instant wins – 31%
Online bingo – 30%
Online National Lottery draws – 28%
Private betting – 28%
In-person bingo – 28%
In-person National Lottery draws – 25%
in-person spread betting – 25%
In-person football pools – 24%
Virtual dog or horse racing at a land-based location – 6%
The popularity of various forms of gambling in the United Kingdom varies depending on how many times the subject wagers per month. While the numbers above represent casual players, they look quite different for those who gamble once per week. In this case, in-person spread betting and football pools are the most popular, while online wagering on virtual dog and horse racing is third. An online lottery other than the state-run contest was second on the above list, but it falls to 12th among more serious punters.
Is Online Gambling Legal in Canada?
Prior to the rise of the Internet, laws regarding gambling in Canada were much simpler. Each province determined individual policies, whether they involved bingo, casino gaming, or lotteries (horse racing was the lone exception). The Internet crosses such boundaries, however, making regulation a trickier situation.
The legality of a Canadian resident placing a wager at an offshore gambling site that accepts Canadians is still unclear. While the providing company might be in violation of some law, there's yet to be a private citizen prosecuted for such activity. As of this writing, well over 1,000 gambling websites make their services available to residents of Canada. (Although there's a bill in Quebec that, if it goes through, would prevent Quebecers from online gambling sites without the government's approval.)
Federal law has also determined that provinces may operate their own gaming sites as long as residents from neighboring regions are prohibited. This has led to lottery tickets being sold online and limited forms of sports betting conducted by state-run organizations such as Proline.
In 2004, the first entirely legal casino was launched within the borders of Canada. Owned and operated by the British Columbia Lottery Corporation, PlayNow.com is available to residents in the provinces of Manitoba and British Columbia. A few years later, Quebec got in on the action by launching a similar endeavor named Espacejeux.
Popularity of Internet Gambling in Canada
The following information comes from a study designed to determine the overall popularity of Canada gambling sites. Participants in the poll were asked to name the forms of gaming they had taken part in during the previous calendar year, and this is a percentage breakdown of their responses.
Lotteries – 92.9%
Instant win tickets – 67.5%
Electronic gambling machines – 33.9%
Bingo – 10.4%
Sports betting – 8.9%
Table games at casinos – 8.1%
Poker and games where players bet against each other – 8%
Betting on horse racing – 5.1%
Online gambling – 3%
Trading stocks and futures– 2.8%
As the above information indicates, online gambling has a long way to go before it's the most popular option for Canadians. It should come as no surprise that the two most successful choices—lotteries and instant win tickets—are sold in land-based locations where customers go to buy common items such as food and beverages.
Online Gambling Australia
The most significant piece of Australian legislation involving online gaming is the Interactive Gambling Act of 2001. Put in place by the Commonwealth Parliament to protect citizens, it prohibits Australian-based companies from offering Internet gaming to residents. For those who enjoy virtual gambling, however, there are a number of convenient exceptions.
Firstly, offshore gambling sites may legally offer their services to Australian players. However, they may not advertise their sites via radio, television, or billboard ads.
Sportsbooks and lotteries operate under a different set of rules. If either one of these services is licensed to operate a land-based business in an Australian state or territory, then they may also provide a virtual counterpart for customers within the licensed region.
If an online casino wants to base its operations in Australia, it can legally offer its services to players residing in other countries. The only exception involves nations that prohibit offshore gambling and have sent a formal request to Aussie authorities.
Stiff financial penalties are in place for any operation found in violation of the Interactive Gambling Act. Individuals directly involved with the offending organization can be fined up to $220,000 per day, while the actual company faces a $1.1 million daily penalty.
The nation's most important piece of legislation involving gambling was put into place by the Commonwealth of Australia, but territories and states usually have free reign to make their own decisions. If you'd like to know more about the land-based and online gambling regulations within a specific part of Australia, I suggest visited the official website of one of the following government bodies:
The Victorian Commission for Gambling and Liquor Regulation (Richmond, Victoria)
Tasmanian Gaming Commission (Hobart, Tasmania)
Independent Gambling Authority (Adelaide, South Australia)
Office of Liquor, Gaming, and Racing (Haymarket, New South Wales)
Department of Racing, Gaming, and Liquor (East Perth, Western Australia)
Office of Liquor and Gaming Regulation (Brisbane, Queensland)
ACT Gambling and Racing Commission (Canberra, Australian Capital Territory)
Please note that the Northern Territory isn't included on the above list. Oversight in this region for everything from prostitution to gambling was once overseen by the Licensing Commission, which existed from 2000 to 2014. This commission has been abolished, however, and replaced with a position known as the Director-General of Licensing. At this time, no website exists for the individual or their office.
Internet Gambling Laws in Asia
The continent of Asia is a diverse land, and the gambling laws of its nations are just as varied. While some regions embrace the long-standing Asian passion for games like baccarat and mahjong, others adhere to traditional Islamic law (Sharia) and prohibit all forms of gambling. Most are willing to look the other way for individual players, although a handful of nations pursue private citizens with the sort of zeal usually reserved for career criminals.
In the following section, we'll list every Asian nation (in order of population) and give a brief rundown of their stance regarding online gambling. In case you're planning to play illegally in one of these countries, we'll also provide information on whether or not they're in the habit of prosecuting individual offenders.
Since gaming laws and legislation can change rapidly, it's always a good idea to consult a lawyer before launching a long-term career as an Internet gambler. While I've made a good faith effort to present the most accurate information possible, there's a chance that some of these facts may have changed by the time you read this. The best way to stay safe is to stay informed.
China
While gambling is an integral part of Chinese culture, most forms of the hobby are illegal on the mainland (with the lottery being the main exception). Hong Kong is also restrictive when it comes to gambling, although neither region is in the habit of tracking down and prosecuting citizens who play online. Most offshore gambling sites are blocked.The self-governing Chinese island of Macau is much more permissive. Not coincidentally, they are currently the single largest gambling destination on the planet. Both visitors and locals should be able to access online card rooms and casinos without any problems.
India
Indian laws are vague regarding online casinos, although most states frown on any form of the hobby. It's outright illegal in the state of Maharashtra, while the region known as Sikkim allows gambling and even issues licenses for online businesses.
Indonesia
No form of gambling is legal in this nation. Individuals caught violating the law face up to 10 years imprisonment and even the possibility of being publically beaten.
Pakistan
Gambling is outlawed in this Muslim state. While some online casinos may still offer services to residents, anyone caught may face a small fine and up to one year in jail.
Bangladesh
The Public Gambling Act of 1867 made gambling illegal, and the only exceptions are horse racing, lotteries, and raffles. Those who engage in online gambling are sometimes prosecuted.
Japan
Despite the fact that their citizens spend hundreds of billions of dollars on pachinko each year, the Japanese government doesn't allow gambling. However, residents can easily access offshore gaming sites without fear of prosecution.
Philippines
One of the fastest growing gaming markets in Asia, the Philippines allow online gambling through their state-owned casino, sportsbooks, and bingo sites. In 2014, legal gambling in the nation accounted for $2.05 billion. Sic bo is among the most popular choices for gamblers within the country.
Vietnam
The government's ban on gambling has created a large underground for the hobby, although the state-sponsored lottery is still allowed. Citizens can get in trouble if caught using an illegal offshore site, and the most common penalty is a fine.
Iran
Due to Islamic sharia, all forms of gambling are outlawed. Citizens may face punishment if caught gaming online, but the government isn't going out of their way to round up such individuals.
Turkey
Casinos were banned in Turkey in 1998, and that was followed by the prohibition of online gambling in 2006. That hasn't stopped residents, however, and a 2009 report showed that a full quarter of Betsson's profits came from Turkish players. The government seems determined to prevail, though, with proposed deterrents including larger monetary fines and longer jail sentences for offenders.
Thailand
Residents may play the national lottery online or bet on horses at the track. Everything else is illegal, although online gamblers are unlikely to be prosecuted.
Myanmar
With the exception of the state lottery, gambling is illegal in Myanmar. Online players aren't prosecuted for frequenting offshore establishments, however.
South Korea
Online gambling is illegal, although sportsbetting is permissible under certain circumstances. Citizens aren't prosecuted if they play at offshore gaming establishments, and nearby Filipino casinos (which support the Korean language) are among the most popular.
Iraq
Gambling is forbidden due to Islamic law. Most online casinos are blocked, although citizens usually don't have to worry about individual prosecution for playing at offshore sites.
Saudi Arabia
All forms of gambling are illegal, and the nation routinely blocks gaming websites. However, there's no evidence that anyone has even been prosecuted for playing online.
Uzbekistan
This former Soviet nation has a national lottery, but all other types of gambling are illegal. In the case of Internet gamers, the chance of prosecution is slim to none.
Malaysia
The Gaming Houses Act of 1953 made it possible to regulate some forms of gambling, although online casinos are considered illegal. While private citizens aren't prosecuted for violations, the same can't be said for the owners of Internet cafes and electronic betting shops.
Nepal
Legal land-based gambling is available to tourists, but locals are prohibited from taking part. That doesn't stop them from patronizing illegal offshore casinos, especially since individuals aren't prosecuted by the government for such infractions.
Afganistan
While the Taliban are no longer in control of the country, strict anti-gambling laws are still in effect. Luckily, private citizens are no longer punished for playing at offshore casinos, although few sites serve the nation due to the blocking of ISP addresses.
Yemen
Sharia law has resulted in gambling being made illegal. There's no evidence of citizens being prosecuted for playing online, but sites are routinely blocked.
North Korea
Internet access is monitored and highly restricted in North Korea. Most residents aren't able to get online, and anyone who does will find that gambling ISPs are blocked. Penalties for breaking the law are severe, ranging from fines and imprisonment to death.
Taiwan
With the exception of state-run lotteries, all forms of gambling in Taiwan are prohibited by the Criminal Code of the Republic of China. More than 2,000 Internet casinos, sportsbooks, and card rooms were available to residents in 2003, and the government has since waged a lengthy battle to block sites and educate citizens about the dangers of unlicensed gaming.
Syria
This is another example of an Islamic nation that prohibits gambling. Most gaming sites are blocked, and the Internet activity of residents is regularly monitored.
Sri Lanka
The Casino Business Act has led most forms of gambling to be regulated by the government. The regulations concerning online gaming are still vague, but virtual casinos routinely accept customers from this nation.
Kazakhstan
The Law of the Republic of Kazakhstan allows for land-based gambling in two special regions, although online betting is still unregulated and presumed illegal.
Cambodia
Thanks to the 1996 Law on Suppression of Gambling, residents of Cambodia are prohibited from all forms of unauthorized gaming (including the Internet). A number of national lotteries are allowed, and tourists may also take advantage of the booming land-based casino industry.
Azerbaijan
Some forms of gambling are prohibited, while others are run by the state (such as the lottery). The laws regarding online play are unclear, and a wide range of casinos and card rooms still accept customer s from this nation.
United Arab Emirates
Land-based poker and sports betting can be found in some areas, but all online gaming is illegal. Private residents are prosecuted for violations, and penalties can range from a stiff fine to multiple years in prison.
Taijikistan
While gambling was once allowed in the nation, the Criminal Code of Tajikistan now deems all forms of the hobby illegal. There's no evidence, however, or players being prosecuted for visiting offshore casinos.
Israel
Online gambling is legal in Israel, as long as it's regulated and operated by the state. This extends to Internet lotteries and sports betting, but casinos are not legally permitted.
Jordan
While online casinos still accept players from the Muslim-dominated nation, the Constitution of the Hashemite Kingdom of Jordan has decreed that all manner of gambling is illegal.
Laos
Gambling is allowed in special economic zones, but this doesn't include virtual gaming. Operators found to be in violation are subject to prosecution, while individual players are usually overlooked.
Kyrgyzstan
The parliament of this nation has outlawed all forms of gambling. According to the Quran, games of chance are "abominations of Satan's handiwork."
Singapore
Due to the Remote Gambling Act of 2015, online wagers can only be taken by approved non-profit organizations. Offshore virtual casinos are prohibited from offering or advertising their services to residents, and many have abandoned the market. Hundreds of sites have also been blocked.
Turkmenistan
Some forms of gambling are regulated within the nation, but this doesn't apply to online play. There's no online evidence of players being prosecuted, however.
Palestine
While this region once operated the most profitable casino on the planet, it's now largely devoid of legal gambling. Most casinos accept players from this state, however, and there's no evidence that gamblers face prosecution.
Lebanon
A state-run online lottery is available, but offshore casinos are prohibited and often have their ISPs blocked.
Oman
According to Royal Decree N 7/74 of the Sultanate of Oman, gambling is illegal throughout the country. The government actively tries to thwart offshore casinos by blocking access to their sites.
Kuwait
Since 85% of the population practices Islam, there's no legal gambling in Kuwait.
Georgia
The Lottery and Gambling Bill allows both land-based and online gaming, as long as the operator obtains a license and is regulated by the state.
Mongolia
A state-run lottery is legal, but all other forms of gaming are outlawed. This extends to online casinos, which are currently unregulated.
Armenia
Licensed online casinos are legal thanks to the Law of the Republic of Armenia on Games of Chance and Casinos. Some of these companies are based within the country, while locals also have access to licensed offshore sites.
Qatar
Bill 14, passed in 1971, makes gambling illegal, and later legislation extends this to Internet gaming. Players are often overlooked, although anyone who runs an online casino could be subject to a fine and/or imprisonment.
Bahrain
The 1976 Bahrain penal code makes all forms of gambling illegal. Despite this, online gamers are not actively prosecuted.
Timor-Leste
A 2013 bill makes gambling illegal, with the only exception being the state-run lottery. There's no evidence of ISPs being blocked, so gamblers should still be able to play at the online casino of their choice.
Cyprus
According to the Cyprus Betting Law of 2012, the only form of legal online gambling in the country is sports betting. Not coincidentally, the state runs the only active service of this kind.
Bhutan
While the state lottery is legal, all other forms of gambling are prohibited. Anyone in violation of the law may be prosecuted, and those found guilty face anywhere from a month to a year in jail for their first offense.
Brunei
The government of Brunei doesn't allow gambling. If you're caught violating the law (even by playing online), you'll face a severe fine and up to six months in jail.
Maldives
The 2008 Constitution of the Republic of Maldives declared all forms of gambling to be illegal. There is, however, no evidence that citizens are prosecuted for playing at offshore casinos.