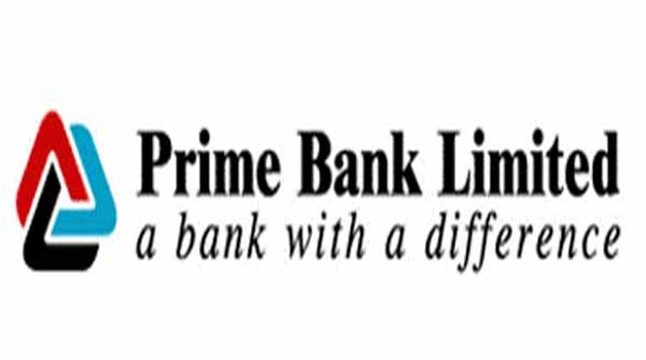 As a totally approved business bank, Prime Bank is being regulated by an outstandingly capable and conferred bunch with long inclusion in sparing cash. They generally focus on understanding and suspecting customer needs. As the dealing with a record circumstance encounters changes so is just the bank and it re positions in the changed monetary circumstance.
Presently there are add up to 146 branches of Prime Bank Limited situated in 44 areas and 149 ATM Booths set in 38 locales in Bangladesh. For More Information Check Here.
Routing Information:
The bank routing number is a nine-digit distinguishing proof number allocated to financial related foundations and this number recognizes the particular monetary establishment whereupon an installment is drawn. This exceptionally extraordinary one of a kind code is produced in Bangladesh with the mix of 3 digits bank code, 2 digits area code, 3 digits branch code and finally 1 check digit. This number is likewise imprinted on the base left of your bank check pages. To know Another Banks Routing Information.
| | | |
| --- | --- | --- |
| Districts | Branch Names | Routing No. |
| Barisal | Barisal Branch | 170060288 |
| Bogra | Bogra Branch | 170100377 |
| Bogra | Sherpur Branch | 170102746 |
| Brahmanbaria | Ashuganj Branch | 170120102 |
| Brahmanbaria | Brahmanbaria Branch | 170120436 |
| Chandpur | Hajiganj Branch | 170130884 |
| Chapai Nawabganj | Chapai Nawabganj Branch | 170700256 |
| Chittagong | Agrabad Branch | 170150130 |
| Chittagong | Banshkhali Branch | 170150972 |
| Chittagong | Bhatiary Branch | 170151218 |
| Chittagong | Bhujpur SME Branch | 170151234 |
| Chittagong | Fatikchhari Branch | 170152741 |
| Chittagong | Halishahar Branch | 170153166 |
| Chittagong | Hathazari Branch | 170153229 |
| Chittagong | Heyako Bazar SME Branch | 170153287 |
| Chittagong | Jubilee Road Branch | 170153645 |
| Chittagong | Karnaphuli EPZ Branch | 170154073 |
| Chittagong | Keranirhat Branch | 170154181 |
| Chittagong | Khatunganj Branch | 170154273 |
| Chittagong | Laldighi East Branch | 170154549 |
| | | |
| --- | --- | --- |
| Chittagong | Madunaghat SME Branch | 170154752 |
| Chittagong | Muradpur Branch | 170155322 |
| Chittagong | OR Nizam Road Branch | 170155801 |
| Chittagong | Oxygen More Branch | 170155872 |
| Chittagong | Pahartali Islami Branch | 170156013 |
| Chittagong | Prabartak More Branch | 170156334 |
| Chittagong | Raozan Branch | 170156497 |
| Comilla | Chouddagram Branch | 170191065 |
| Comilla | Comilla Branch | 170191157 |
| Comilla | Companiganj SME Branch | 170191436 |
| Cox's Bazar | Cox's Bazar Branch | 170220257 |
| Dhaka | Aganagar SME Branch | 170270144 |
| Dhaka | Asad Gate Branch | 170260196 |
| Dhaka | Ashulia Branch | 170260220 |
| Dhaka | Banani Branch | 170260433 |
| Dhaka | Banasree Branch | 170260725 |
| Dhaka | Bangshal Branch | 170270881 |
| Dhaka | Baridhara Branch | 170260525 |
| Dhaka | Bashaboo Branch | 170270973 |
| Dhaka | Bashundhara Branch | 170260554 |
| Dhaka | Bijoy Nagar Branch | 170271093 |
| Dhaka | Dhanmondi Branch | 170261182 |
| Dhaka | Dilkusha Islami Branch | 170272892 |
| Dhaka | Elephant Road Branch | 170261337 |
| Dhaka | Foreign Exchange Branch | 170272326 |
| Dhaka | Ganakbari Branch | 170261632 |
| Dhaka | Garib-e-Newaz Avenue Branch | 170261645 |
| Dhaka | Gulshan Branch | 170261724 |
| Dhaka | Hemayetpur Branch | 170262057 |
| Dhaka | Ibrahimpur Branch | 170262086 |
| Dhaka | Jatrabari Branch | 170273220 |
| Dhaka | Joypara Branch | 170273288 |
| Dhaka | Karwan Bazar Branch | 170262536 |
| Dhaka | Mirpur 1 Branch | 170263106 |
| Dhaka | Mirpur Islami Branch | 170262231 |
| Dhaka | Mohakhali Branch | 170263193 |
| Dhaka | Motijheel Branch | 170274245 |
| Dhaka | Mouchak Branch | 170274395 |
| Dhaka | Moulvibazar Branch | 170274429 |
| Dhaka | New Eskaton Branch | 170275028 |
| Dhaka | Pallabi Branch | 170263580 |
| Dhaka | Panthapath Branch | 170263614 |
| Dhaka | Patuatuly Branch | 170275231 |
| Dhaka | Posta SME Branch | 170275307 |
| Dhaka | Pragati Sarani Branch | 170263706 |
| Dhaka | Ring Road Branch | 170263977 |
| Dhaka | Satmasjid Road Branch | 170264039 |
| Dhaka | Savar Branch | 170264121 |
| Dhaka | SBC Tower Branch | 170276106 |
| Dhaka | Tejgaon Branch | 170264484 |
| Dhaka | Uttara Branch | 170264639 |
| Dhaka | Wari Branch | 170277000 |
| Dinajpur | Dinajpur Branch | 170280671 |
| Faridpur | Boalmari Branch | 170290340 |
| Faridpur | Faridpur Branch | 170290524 |
| Faridpur | Modhukhali Branch | 170291099 |
| Feni | Daganbhuiyan Branch | 170300377 |
| Feni | Feni Branch | 170300522 |
| Gazipur | Joydebpur Branch | 170330734 |
| Gazipur | Tongi Branch | 170331638 |
| Habiganj | Habiganj Branch | 170360612 |
| Habiganj | Madhabpur SME Branch | 170360896 |
| Habiganj | Nabiganj Branch | 170361095 |
| Jamalpur | Jamalpur Branch | 170390853 |
| Jessore | Jessore Branch | 170410946 |
| Jessore | Jhikargacha SME Branch | 170411103 |
| Joypurhat | Joypurhat Branch | 170380405 |
| Khulna | Daulatpur Branch | 170470702 |
| Khulna | Khulna Branch | 170471543 |
| Kishoreganj | Bhairab Branch | 170480226 |
| Kishoreganj | Kishoreganj Branch | 170480671 |
| Kushtia | Kushtia Branch | 170500948 |
| Lakshmipur | Raipur SME Branch | 170510970 |
| Madaripur | Takerhat SME Branch | 170540779 |
| Magura | Magura Branch | 170550556 |
| Moulvibazar | Barlekha Branch | 170580100 |
| Moulvibazar | Court Road Branch | 170580405 |
| Moulvibazar | Kulaura Branch | 170580942 |
| Moulvibazar | Sreemangal Branch | 170581725 |
| Munshiganj | Sirajdikhan Branch | 170591399 |
| Munshiganj | Sreenagar Branch | 170591423 |
| Mymensingh | Mymensingh Branch | 170611758 |
| Naogaon | Mahadebpur Branch | 170641094 |
| Naogaon | Naogaon Branch | 170641186 |
| Narayanganj | Adamjee EPZ Branch | 170670036 |
| Narayanganj | Narayanganj Branch | 170671185 |
| Narayanganj | Shimrail Branch | 170671572 |
| Narayanganj | Sonargaon SME Branch | 170671701 |
| Narsingdi | Madhabdi Branch | 170680671 |
| Narsingdi | Narsingdi SME Branch | 170680868 |
| Narsingdi | Shibpur Branch | 170681304 |
| Natore | Natore Branch | 170691099 |
| Noakhali | Chatkhil SME Branch | 170750585 |
| Noakhali | Chowmuhani Branch | 170750677 |
| Pabna | Ishwardi Branch | 170761211 |
| Pabna | Pabna Branch | 170761787 |
| Rajshahi | Baneswar Branch | 170810225 |
| Rajshahi | Rajshahi Branch | 170811932 |
| Rangpur | Rangpur Branch | 170851455 |
| Satkhira | Satkhira Branch | 170871093 |
| Shariatpur | Damudya Branch | 170860196 |
| Sherpur | Sherpur SME Branch | 170890566 |
| Sunamganj | Sayedpur SME Branch | 170901192 |
| Sunamganj | Sunamganj Branch | 170901150 |
| Sylhet | Amberkhana Islami Branch | 170910046 |
| Sylhet | Beanibazar Branch | 170910312 |
| Sylhet | Bishwanath Branch | 170910433 |
| Sylhet | Dhakadakshin Branch | 170911308 |
| Sylhet | Islampur Branch | 170911782 |
| Sylhet | Kadamtali Branch | 170911908 |
| Sylhet | Subidbazar Branch | 170913498 |
| Sylhet | Sylhet Branch | 170913551 |
| Sylhet | Tajpur Branch | 170913827 |
| Sylhet | Upashahar Branch | 170914039 |
| Tangail | Mirzapur Branch | 170931517 |
| Tangail | Tangail Branch | 170932295 |
| Thakurgaon | Thakurgaon SME Branch | 170940982 |