IFIC Bank Limited Routing Information
IFIC Bank Limited (IFIC Bank) is a Commercial bank of Bangladesh which was built up in 1976. The greater part percent shares are possessed by the Government of the People's Republic of Bangladesh with constrained obligation.
There are 120 branches in arranged 40 regions and 49 ATM stalls put in 14 locales in Bangladesh. For More Information Click Here.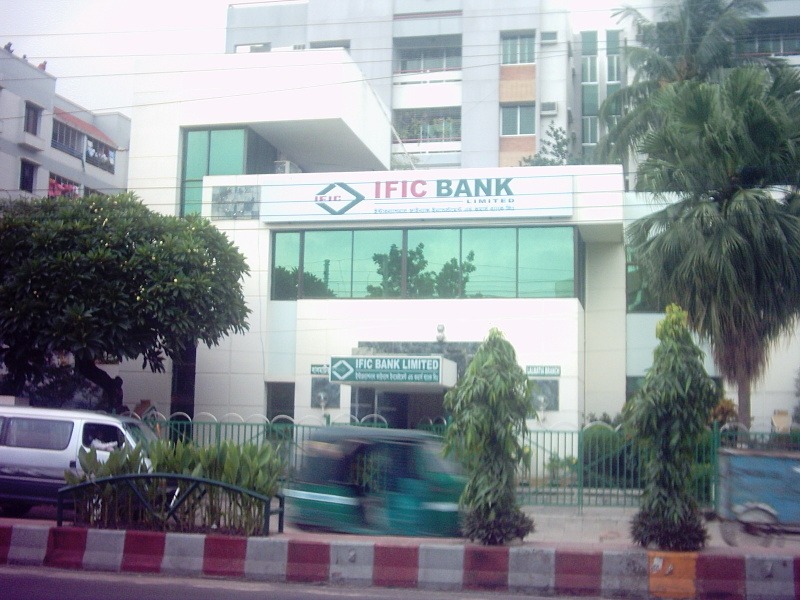 Routing Information:
The bank routing number is a nine-digit distinguishing proof number allocated to financial related foundations and this number recognizes the particular monetary establishment whereupon an installment is drawn. This exceptionally extraordinary one of a kind code is produced in Bangladesh with the mix of 3 digits bank code, 2 digits area code, 3 digits branch code and finally 1 check digit. This number is likewise imprinted on the base left of your bank check pages.
| | | |
| --- | --- | --- |
| Districts | Branch Names | Routing No. |
| Bagerhat | Bagerhat Branch | 120010075 |
| Barisal | Barisal Branch | 120060283 |
| Bhola | Bhola Branch | 120090103 |
| Bogra | Bogra Branch | 120100372 |
| Brahmanbaria | Ashuganj Branch | 120120107 |
| Brahmanbaria | Brahmanbaria Branch | 120120431 |
| Chapai Nawabganj | Chapai Nawabganj Branch | 120700251 |
| Chittagong | Agrabad Branch | 120150135 |
| Chittagong | Alankar More Branch | 120150148 |
| Chittagong | CDA Avenue Branch | 120151484 |
| Chittagong | Chawkbazar Branch | 120151934 |
| Chittagong | Fatikchhari Branch | 120152746 |
| Chittagong | Hathazari Branch | 120153224 |
| Chittagong | Khatunganj Branch | 120154278 |
| Chittagong | Madam Bibir Hat Branch | 120154694 |
| Chittagong | Shah Amanat Market Branch | 120157154 |
| Chittagong | Sheikh Mujib Road Branch | 120157420 |
| Comilla | Chandina Branch | 120190887 |
| Comilla | Comilla Branch | 120191152 |
| Comilla | Companiganj Branch | 120191428 |
| | | |
| --- | --- | --- |
| Comilla | Gouripur Branch | 120192148 |
| Comilla | Miah Bazar Branch | 120194120 |
| Cox's Bazar | Cox's Bazar Branch | 120220252 |
| Dhaka | Ashulia Branch | 120260225 |
| Dhaka | Banani Branch | 120260438 |
| Dhaka | Bangshal Branch | 120270886 |
| Dhaka | Bashundhara Branch | 120260559 |
| Dhaka | Dhamrai SME Branch | 120261158 |
| Dhaka | Dhanmondi Branch | 120261187 |
| Dhaka | Dholaikhal Branch | 120271843 |
| Dhaka | Donia Branch | 120271427 |
| Dhaka | Elephant Road Branch | 120261332 |
| Dhaka | Federation Branch | 120272297 |
| Dhaka | Gabtoli Branch | 120260120 |
| Dhaka | Garib-e-Newaz Avenue Branch | 120261640 |
| Dhaka | Gulshan Branch | 120261729 |
| Dhaka | Islampur Branch | 120272989 |
| Dhaka | Karwan Bazar Branch | 120262531 |
| Dhaka | Keraniganj Branch | 120273641 |
| Dhaka | Konapara Branch | 120273746 |
| Dhaka | Lalmatia Branch | 120262836 |
| Dhaka | Malibagh Branch | 120273946 |
| Dhaka | Meghola Bazar Branch | 120274040 |
| Dhaka | Mirpur Branch | 120262986 |
| Dhaka | Mohakhali Branch | 120263198 |
| Dhaka | Mohammadpur Branch | 120263280 |
| Dhaka | Motijheel Branch | 120274240 |
| Dhaka | Moulvibazar Branch | 120274424 |
| Dhaka | Nawabganj SME Branch | 120274703 |
| Dhaka | Nawabpur Branch | 120274758 |
| Dhaka | Naya Paltan Branch | 120274879 |
| Dhaka | North Brook Hall Branch | 120275052 |
| Dhaka | Pallabi Branch | 120263585 |
| Dhaka | Pragati Sarani Branch | 120263701 |
| Dhaka | Savar Bazar Branch | 120264126 |
| Dhaka | Shantinagar Branch | 120276343 |
| Dhaka | Stock Exchange Branch | 120271706 |
| Dhaka | Tejgaon-Gulshan Link Road Branch | 120261929 |
| Dhaka | Uttara Branch | 120264634 |
| Dinajpur | Birol Bazar Branch | 120280050 |
| Dinajpur | Dinajpur Branch | 120280676 |
| Dinajpur | Setabganj SME Branch | 120282195 |
| Faridpur | Faridpur Branch | 120290529 |
| Feni | Feni Branch | 120300527 |
| Gazipur | Board Bazar Branch | 120330221 |
| Gazipur | Chandra SME Branch | 120330063 |
| Gazipur | Konabari Branch | 120330942 |
| Gazipur | Tongi SME Branch | 120331659 |
| Habiganj | Habiganj Branch | 120360617 |
| Jessore | Benapole Branch | 120410288 |
| Jessore | Jessore Branch | 120410941 |
| Jessore | Noapara Branch | 120411632 |
| Jhenaidah | Kaliganj SME Branch | 120440803 |
| Joypurhat | Joypurhat Branch | 120380400 |
| Khulna | Barabazar Branch | 120470378 |
| Khulna | Khulna Branch | 120471548 |
| Kishoreganj | Bajitpur Branch | 120480100 |
| Kushtia | Kushtia Branch | 120500943 |
| Kushtia | Poradah Branch | 120501368 |
| Madaripur | Takerhat Branch | 120540761 |
| Manikganj | Manikganj Branch | 120560617 |
| Moulvibazar | Moulvibazar Branch | 120581188 |
| Moulvibazar | Sreemangal Branch | 120581720 |
| Munshiganj | Muktarpur Branch | 120591002 |
| Mymensingh | Mymensingh Branch | 120611753 |
| Naogaon | Naogaon Branch | 120641181 |
| Narayanganj | Narayanganj Branch | 120671180 |
| Narayanganj | Netaiganj Branch | 120671272 |
| Narayanganj | Panchabati Branch | 120671380 |
| Narayanganj | Rupganj Branch | 120671456 |
| Narayanganj | Tanbazar Branch | 120671780 |
| Narsingdi | Ghorashal Branch | 120680492 |
| Narsingdi | Madhabdi Branch | 120680676 |
| Narsingdi | Narsingdi Branch | 120680850 |
| Noakhali | Chowmuhani Branch | 120750672 |
| Pabna | Kashinathpur SME Branch | 120761340 |
| Pabna | Pabna Branch | 120761782 |
| Rajshahi | Baneshwar Branch | 120810220 |
| Rajshahi | Rajshahi Branch | 120811937 |
| Rajshahi | Taherpur Branch | 120812323 |
| Rangamati | Rangamati Branch | 120840524 |
| Rangpur | Rangpur Branch | 120851450 |
| Satkhira | Satkhira Branch | 120871098 |
| Shariatpur | Shariatpur Branch | 120860670 |
| Sirajganj | Belkuchi Branch | 120880221 |
| Sylhet | Beanibazar Branch | 120910317 |
| Sylhet | Goalabazar Branch | 120911545 |
| Sylhet | Subidbazar Branch | 120913493 |
| Sylhet | Sylhet Branch | 120913556 |
| Sylhet | Upashahar Branch | 120914034 |
| Tangail | Tangail Branch | 120932290 |