No-one has right to deprive people: Dr Kamal
Jatiya Oikyafront Convener Dr Kamal Hossain on Tuesday said those who deprive people of their rights are "criminals and dacoits".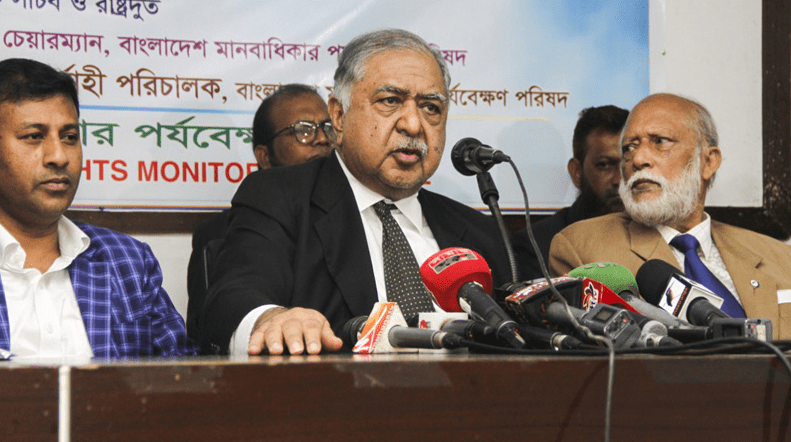 "Those who deprive me of the rule of law and the constitutional and basic rights are criminals and dacoits. No-one can be a bigger robber than those who robbed people of their voting and basic rights, Brand them as robbers," he said.
Dr Kamal, also the president of Gono Forum, came up with the remarks while speaking at a discussion arranged by Bangladesh Human Rights Monitoring Council at the Jatiya Press Club, marking the International Human Rights Day.
He also said the government can pick him up if it wants for calling it "dacoit".
The Oikyafront chief warned Awami League not to show arrogance as power is not permanent for any party. "I would like to ask you to be fully respectful to people's rights and obey the constitution."
Stating that people are the owners of power and the country, he urged all to get united to restore their rights. "No-one has the right to deprive us. We'll get united and punish those deprive us of our rights. We'll surely enjoy our rights."