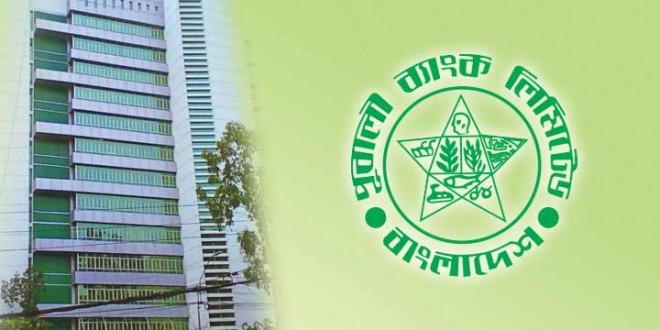 The Bank was at first created in the sparing cash circumstance of the then East Pakistan as Eastern Mercantile Bank Limited at the action of some Bengali business visionaries in the year 1959 for offering credit to the Bengali business visionaries who had compelled access to the credit in those days from other budgetary establishments.
After self-sufficiency of Bangladesh in 1972, this Bank was nationalized by approach of the Government and renamed as Pubali Bank. Thusly due to changed conditions this Bank was denationalized in the year 1983 as a private bank and renamed as Pubali Bank Limited. At Present, Pubali Bank is the greatest private business bank having 455 branches and it has the greatest continuous united online keeping cash mastermind. For More Information Click Here.
Routing Information:
The bank routing number is a nine-digit distinguishing proof number allocated to financial related foundations and this number recognizes the particular monetary establishment whereupon an installment is drawn. This exceptionally extraordinary one of a kind code is produced in Bangladesh with the mix of 3 digits bank code, 2 digits area code, 3 digits branch code and finally 1 check digit. This number is likewise imprinted on the base left of your bank check pages. To know Another Banks Routing Information Check Here.
| | | |
| --- | --- | --- |
| Districts | Branch Names | Routing No. |
| Bagerhat | Bagerhat Branch | 175010075 |
| Bagerhat | Mongla Branch | 175010941 |
| Bandarban | Bandarban Branch | 175030134 |
| Barguna | Bamna Branch | 175040108 |
| Barguna | Barguna Branch | 175040137 |
| Barisal | Babuganj Branch | 175060162 |
| Barisal | Barisal Branch | 175060283 |
| Barisal | Bazar Road Branch | 175060409 |
| Barisal | Hizla Branch | 175060975 |
| Barisal | Hospital Road Branch | 175061008 |
| Barisal | Madhabpasha Branch | 175061240 |
| Barisal | Mehendiganj Branch | 175061361 |
| Barisal | Muladi Branch | 175061453 |
| Barisal | Shahid Minar Branch | 175061990 |
| Bhola | Bhola Branch | 175090103 |
| Bhola | Char Fasson Branch | 175090224 |
| Bogra | Bogra Branch | 175100372 |
| Bogra | Chelopara Branch | 175100585 |
| Bogra | Murail Branch | 175100051 |
| Bogra | Santahar Branch | 175102417 |
| | | |
| --- | --- | --- |
| Bogra | Satmatha Branch | 175102509 |
| Brahmanbaria | Akhaura Branch | 175120044 |
| Brahmanbaria | Ashuganj Branch | 175120107 |
| Brahmanbaria | Brahmanbaria Branch | 175120431 |
| Brahmanbaria | Kuti Bazar Branch | 175121098 |
| Brahmanbaria | Sarak Bazar Branch | 175121669 |
| Chandpur | Ashrafpur Branch | 175130076 |
| Chandpur | Chandpur Branch | 175130434 |
| Chandpur | Chhengerchar Branch | 175130492 |
| Chandpur | Gridakalandia Branch | 175130797 |
| Chandpur | Haziganj Branch | 175130889 |
| Chandpur | Kachua Branch | 175130913 |
| Chandpur | Matlab Bazar Branch | 175131217 |
| Chandpur | Natun Bazar Branch | 175131488 |
| Chandpur | Nayergaon Bazar Branch | 175131541 |
| Chandpur | Rampur Bazar Branch | 175131754 |
| Chapai Nawabganj | Chapai Nawabganj Branch | 175700251 |
| Chapai Nawabganj | Maharajpur Branch | 175700648 |
| Chittagong | Agrabad Branch | 175150135 |
| Chittagong | Aman Bazar Branch | 175150256 |
| Chittagong | Anderkilla Branch | 175150469 |
| Chittagong | Anwara Branch | 175150522 |
| Chittagong | Ashraf Ali Road Branch | 175150643 |
| Chittagong | Bahadderhat Branch | 175150793 |
| Chittagong | Banshkhali Branch | 175150977 |
| Chittagong | Baratakia Bazar Branch | 175151150 |
| Chittagong | Baroiarhat Branch | 175151097 |
| Chittagong | Bibirhat Branch | 175151242 |
| Chittagong | CDA Avenue Branch | 175151484 |
| Chittagong | Chaktai Branch | 175151750 |
| Chittagong | Chandanaish Branch | 175151813 |
| Chittagong | Chawkbazar Branch | 175151934 |
| Chittagong | College Road Branch | 175152267 |
| Chittagong | Dharmapur Branch | 175152504 |
| Chittagong | Hadipara Branch | 175153132 |
| Chittagong | Halishahar Branch | 175153161 |
| Chittagong | Hathazari Branch | 175153224 |
| Chittagong | Kadamtali Branch | 175153732 |
| Chittagong | Katirhat Branch | 175154128 |
| Chittagong | Keranihat Branch | 175154186 |
| Chittagong | Khatunganj Branch | 175154278 |
| Chittagong | Korbaniganj Branch | 175154399 |
| Chittagong | Kulgaon Branch | 175154423 |
| Chittagong | Laldighi East Branch | 175154544 |
| Chittagong | Lohagara Branch | 175154665 |
| Chittagong | Mehdibagh Branch | 175154960 |
| Chittagong | Mithachara Bazar Branch | 175155143 |
| Chittagong | Modunaghat Branch | 175154757 |
| Chittagong | Nanupur Branch | 175155448 |
| Chittagong | Nasirabad Industrial Area Branch | 175153316 |
| Chittagong | Nazirhat Branch | 175155598 |
| Chittagong | North Patenga Branch | 175155772 |
| Chittagong | Old Church Compound Branch | 175155835 |
| Chittagong | Padua Branch | 175155893 |
| Chittagong | Pahartali Branch | 175155927 |
| Chittagong | Patherghata Branch | 175156100 |
| Chittagong | Patiya Branch | 175156168 |
| Chittagong | Port Branch | 175156221 |
| Chittagong | Rangunia Branch | 175156405 |
| Chittagong | Ranirhat Branch | 175156463 |
| Chittagong | Raozan Branch | 175156492 |
| Chittagong | Reazuddin Bazar Branch | 175156526 |
| Chittagong | Sadarghat Branch | 175156739 |
| Chittagong | Sandwip Branch | 175156913 |
| Chittagong | Satkania Branch | 175157062 |
| Chittagong | Shantirhat Branch | 175157246 |
| Chittagong | Shiberhat Branch | 175157309 |
| Chittagong | Sitakunda SME Branch | 175157404 |
| Chittagong | Terri Bazar Branch | 175157633 |
| Chuadanga | Alamdanga Branch | 175180042 |
| Chuadanga | Alukdia Bazar Branch | 175180071 |
| Chuadanga | Chuadanga Branch | 175180192 |
| Chuadanga | Saratganj Branch | 175180855 |
| Comilla | Bangodda Bazar Branch | 175190403 |
| Comilla | Chauddagram Branch | 175191060 |
| Comilla | Chawkbazar Branch | 175190979 |
| Comilla | Cheora Branch | 175191002 |
| Comilla | Comilla Branch | 175191394 |
| Comilla | Daudkandi Branch | 175191510 |
| Comilla | Daulatganj Branch | 175191549 |
| Comilla | Debidwar Branch | 175191602 |
| Comilla | Doulkhar Bazar Branch | 175191781 |
| Comilla | Dullai Nawabpur Branch | 175191815 |
| Comilla | Gouripur Branch | 175192148 |
| Comilla | Mainamati Branch | 175192827 |
| Comilla | Meahbazar Branch | 175192922 |
| Comilla | Paduar Bazar Branch | 175193400 |
| Comilla | Victoria College Branch | 175194159 |
| Comilla | Zilla Parishad Branch | 175194212 |
| Cox's Bazar | Chakaria Branch | 175220160 |
| Cox's Bazar | Cox's Bazar Branch | 175220252 |
| Cox's Bazar | Moiscal Branch | 175220799 |
| Cox's Bazar | Ukhiya Branch | 175220944 |
| Dhaka | Agriculture Complex Branch | 175260070 |
| Dhaka | Asad Avenue Branch | 175260162 |
| Dhaka | Ashulia Branch | 175260225 |
| Dhaka | Atibazar Branch | 175270349 |
| Dhaka | Babubazar Branch | 175270552 |
| Dhaka | Banani Branch | 175260438 |
| Dhaka | Banasree Branch | 175260720 |
| Dhaka | Bangabandhu Avenue Branch | 175270431 |
| Dhaka | Bangshal Branch | 175270886 |
| Dhaka | Bar Library Branch | 175270949 |
| Dhaka | Baridhara Branch | 175260520 |
| Dhaka | Basaboo Branch | 175270978 |
| Dhaka | Begum Bazar Branch | 175271069 |
| Dhaka | Chawkbazar Branch | 175271272 |
| Dhaka | Chiriakhana Road Branch | 175260762 |
| Dhaka | Dakshinkhan Branch | 175260917 |
| Dhaka | Dania Branch | 175271427 |
| Dhaka | Dhaka International Airport Branch | 175262207 |
| Dhaka | Dhaka New Market Branch | 175263527 |
| Dhaka | Dhaka Railway Station Branch | 175271601 |
| Dhaka | Dhaka Stadium Branch | 175271698 |
| Dhaka | Dholairpar Branch | 175271872 |
| Dhaka | Elephant Road Branch | 175261332 |
| Dhaka | Fakirapool Branch | 175272200 |
| Dhaka | Farmgate Branch | 175261453 |
| Dhaka | Foreign Exchange Branch | 175272321 |
| Dhaka | Goran Bazar Branch | 175272505 |
| Dhaka | Gulshan Model Town Branch | 175261840 |
| Dhaka | Hotel Osmani Branch | 175272747 |
| Dhaka | Imamganj Branch | 175272800 |
| Dhaka | Islampur Branch | 175272989 |
| Dhaka | Johnson Road Branch | 175273254 |
| Dhaka | Kafrul Branch | 175262386 |
| Dhaka | Karwan Bazar Branch | 175262531 |
| Dhaka | Komorganj Branch | 175273733 |
| Dhaka | Kuril Bishwaroad Branch | 175262636 |
| Dhaka | Laboratory Road Branch | 175262715 |
| Dhaka | Malibagh Branch | 175273946 |
| Dhaka | Mirpur Branch | 175262986 |
| Dhaka | Moghaltully Branch | 175274158 |
| Dhaka | Moghbazar Branch | 175274187 |
| Dhaka | Mohakhali Branch | 175263198 |
| Dhaka | Mohammadpur Branch | 175263280 |
| Dhaka | Motijheel Branch | 175274240 |
| Dhaka | Nawabpur Branch | 175274758 |
| Dhaka | Naya Paltan Branch | 175274879 |
| Dhaka | Nayabazar Branch | 175274811 |
| Dhaka | Nazimuddin Road Branch | 175274932 |
| Dhaka | Pallabi Branch | 175263585 |
| Dhaka | Panthapath Branch | 175263619 |
| Dhaka | Pilkhana Branch | 175275265 |
| Dhaka | Pragati Sarani Branch | 175260346 |
| Dhaka | Principal Branch | 175275357 |
| Dhaka | Rampura Branch | 175263914 |
| Dhaka | RK Mission Road Branch | 175275478 |
| Dhaka | Sadarghat Branch | 175275928 |
| Dhaka | Satmasjid Road Branch | 175264034 |
| Dhaka | Savar Branch | 175264092 |
| Dhaka | Shahbagh Avenue Branch | 175276222 |
| Dhaka | Shantinagar Branch | 175276343 |
| Dhaka | Shewrapara Branch | 175264276 |
| Dhaka | Shishu Park Branch | 175276464 |
| Dhaka | Sipahibagh Bazar Branch | 175274345 |
| Dhaka | Sonargaon Hotel Branch | 175264397 |
| Dhaka | Sonargaon Road Branch | 175276585 |
| Dhaka | Sutrapur Branch | 175276648 |
| Dhaka | Tejgaon Branch | 175264489 |
| Dhaka | Uttara Model Town Branch | 175264692 |
| Dinajpur | Dinajpur Branch | 175280676 |
| Dinajpur | Fulbari Branch | 175281875 |
| Dinajpur | Parbatipur Branch | 175281817 |
| Faridpur | Bhanga Branch | 175290282 |
| Faridpur | Faridpur Branch | 175290529 |
| Faridpur | Kanaipur Branch | 175290916 |
| Faridpur | Sadarpur Branch | 175291278 |
| Feni | Banglabazar Branch | 175300222 |
| Feni | Chhagalnaiya Branch | 175300314 |
| Feni | Daganbhuiyan Branch | 175300372 |
| Feni | Feni Branch | 175300527 |
| Feni | Feni Bazar Branch | 175300556 |
| Feni | Fulgazi Branch | 175300619 |
| Feni | Kazirhat Branch | 175300851 |
| Feni | Sonagazi Branch | 175301489 |
| Gaibandha | Gaibandha Branch | 175320523 |
| Gaibandha | Gobindaganj Branch | 175320581 |
| Gaibandha | Mohimaganj Branch | 175320978 |
| Gaibandha | Park Road Branch | 175321151 |
| Gazipur | Joydebpur Branch | 175330739 |
| Gazipur | Kaliganj Branch | 175330821 |
| Gazipur | Kashimpur Branch | 175330913 |
| Gazipur | Mawna Branch | 175331004 |
| Gazipur | Tongi Branch | 175331633 |
| Gopalganj | Gopalganj Branch | 175350377 |
| Habiganj | Ajmiriganj Branch | 175360046 |
| Habiganj | Baniachang Branch | 175360167 |
| Habiganj | Chunarughat Branch | 175360341 |
| Habiganj | Dharmaghar Branch | 175360370 |
| Habiganj | Gazipur Branch | 175360462 |
| Habiganj | Gaznaipur Branch | 175360491 |
| Habiganj | Guninganj Branch | 175360583 |
| Habiganj | Habiganj Branch | 175360617 |
| Habiganj | Habiganj Bar Library Branch | 175360196 |
| Habiganj | Madhabpur Branch | 175360888 |
| Habiganj | Nabiganj Branch | 175361090 |
| Habiganj | Putijuri Branch | 175360017 |
| Habiganj | Razar Bazar Branch | 175361474 |
| Habiganj | Shaistaganj Branch | 175361395 |
| Habiganj | Sutang Bazar Branch | 175361487 |
| Habiganj | Syedpur Bazaar Branch | 175361511 |
| Habiganj | Town Masjid Road Branch | 175361579 |
| Jamalpur | Bakultala Branch | 175390166 |
| Jamalpur | Jamalpur Branch | 175390858 |
| Jamalpur | Nandina Bazar Branch | 175391307 |
| Jamalpur | Sarishabari Branch | 175391486 |
| Jessore | Benapole Branch | 175410288 |
| Jessore | Jessore Branch | 175410941 |
| Jessore | Navaran Bazar Branch | 175411616 |
| Jessore | Noapara Branch | 175411661 |
| Jhalakati | Jhalakati Branch | 175420315 |
| Jhalakati | Nalchity Branch | 175420494 |
| Jhalakati | Rajapur Branch | 175420557 |
| Jhenaidah | Jhenaidah Branch | 175440645 |
| Joypurhat | Jamalganj Branch | 175380376 |
| Joypurhat | Joypurhat Branch | 175380400 |
| Khagrachhari | Khagrachhari Branch | 175460070 |
| Khulna | Batiaghata Branch | 175470310 |
| Khulna | Daulatpur Branch | 175470707 |
| Khulna | Kayerbazar Branch | 175471335 |
| Khulna | Khalishpur Branch | 175471456 |
| Khulna | Khulna Branch | 175471722 |
| Khulna | Mirerdanga Branch | 175471872 |
| Khulna | Phultala Branch | 175470873 |
| Khulna | Shaikhpara Branch | 175472471 |
| Khulna | Upper Jessore Road Branch | 175472684 |
| Kishoreganj | Bhairab Bazar Branch | 175480221 |
| Kishoreganj | Kamalpur Branch | 175480526 |
| Kishoreganj | Kishoreganj Branch | 175480676 |
| Kurigram | Fulbari Branch | 175490190 |
| Kurigram | Kurigram Branch | 175490408 |
| Kushtia | Bheramara Branch | 175500280 |
| Kushtia | Kushtia Branch | 175500943 |
| Lakshmipur | Lakshmipur Branch | 175510733 |
| Lakshmipur | Mirerhat Branch | 175510854 |
| Lakshmipur | Raipur Branch | 175510975 |
| Lakshmipur | Ramganj Branch | 175511037 |
| Lalmonirhat | Lalmonirhat Branch | 175520460 |
| Lalmonirhat | Tushbhander Branch | 175520707 |
| Madaripur | Madaripur Branch | 175540408 |
| Magura | Magura Branch | 175550551 |
| Manikganj | Daulatpur Branch | 175560288 |
| Manikganj | Manikganj Branch | 175560617 |
| Manikganj | Singair Branch | 175560820 |
| Meherpur | Meherpur Branch | 175570373 |
| Moulvibazar | Adampur Branch | 175580042 |
| Moulvibazar | Barlekha Branch | 175580105 |
| Moulvibazar | Brahmanbazar Branch | 175580255 |
| Moulvibazar | Chowmohana Branch | 175580376 |
| Moulvibazar | Dakshinbagh Branch | 175580439 |
| Moulvibazar | Jogidahar Branch | 175580655 |
| Moulvibazar | Juri Branch | 175580671 |
| Moulvibazar | Kamalganj Branch | 175580763 |
| Moulvibazar | Kulaura Branch | 175580947 |
| Moulvibazar | Moulvibazar Branch | 175581188 |
| Moulvibazar | Shamshernagar Branch | 175581609 |
| Moulvibazar | Sherpur Bazar Branch | 175581667 |
| Moulvibazar | Sreemangal Branch | 175581720 |
| Moulvibazar | Tengra Bazar Branch | 175581788 |
| Moulvibazar | WAPDA Gate Branch | 175581841 |
| Munshiganj | Bhaberchar Branch | 175590287 |
| Munshiganj | Dhalagaon Branch | 175590379 |
| Munshiganj | Gazaria Branch | 175590461 |
| Munshiganj | Munshiganj Branch | 175591031 |
| Munshiganj | Naopara Branch | 175591099 |
| Munshiganj | Nurpur Branch | 175591123 |
| Munshiganj | Sreenagar Branch | 175591431 |
| Mymensingh | Bhaluka Branch | 175610312 |
| Mymensingh | Charpara Branch | 175610491 |
| Mymensingh | Darirampur Branch | 175610646 |
| Mymensingh | Muktagachha Branch | 175611690 |
| Mymensingh | Mymensingh Branch | 175611845 |
| Mymensingh | Swadeshi Bazar Branch | 175612202 |
| Mymensingh | Taltala Bazar Branch | 175612231 |
| Mymensingh | University Campus Branch | 175612415 |
| Naogaon | Deluabari Branch | 175640058 |
| Naogaon | Mohadebpur Branch | 175641099 |
| Naogaon | Naogaon Branch | 175641181 |
| Narail | Narail Branch | 175650648 |
| Narayanganj | Araihazar Branch | 175670044 |
| Narayanganj | Duptara Branch | 175670499 |
| Narayanganj | Kalirbazar Branch | 175670736 |
| Narayanganj | Narayanganj Branch | 175671180 |
| Narayanganj | Netaiganj Branch | 175671272 |
| Narayanganj | Shibu Market Branch | 175671551 |
| Narayanganj | Tanbazar Branch | 175671751 |
| Narsingdi | Charsindur Branch | 175680342 |
| Narsingdi | Ghorashal Branch | 175680492 |
| Narsingdi | Madhabdi Branch | 175680676 |
| Narsingdi | Narsingdi Branch | 175680850 |
| Narsingdi | Palash Branch | 175680913 |
| Natore | Kushumbi Branch | 175690853 |
| Natore | Natore Branch | 175691094 |
| Netrokona | Madan Branch | 175720615 |
| Netrokona | Netrokona Branch | 175720736 |
| Nilphamari | Nilphamari Branch | 175730739 |
| Nilphamari | Saidpur Branch | 175730797 |
| Nilphamari | Shutibari Branch | 175730050 |
| Noakhali | Afazia Bazar Branch | 175750043 |
| Noakhali | Basurhat Branch | 175750256 |
| Noakhali | Chowmuhani Branch | 175750672 |
| Noakhali | Datterhat Branch | 175750793 |
| Noakhali | Maijdee Court Branch | 175751576 |
| Noakhali | Samir Munshirhat Branch | 175751992 |
| Noakhali | Thanarhat Bazar Branch | 175752425 |
| Pabna | Ataikula Branch | 175760220 |
| Pabna | Ishwardi Branch | 175761216 |
| Pabna | Maligachha Branch | 175761458 |
| Pabna | Pabna Branch | 175761782 |
| Pabna | Salgaria Branch | 175762110 |
| Panchagarh | Panchagarh Branch | 175770557 |
| Patuakhali | Galachipa Branch | 175780497 |
| Patuakhali | Kalaiya Bandar Branch | 175780589 |
| Patuakhali | Patuakhali Branch | 175781096 |
| Patuakhali | Subidkhali Branch | 175781270 |
| Pirojpur | Mathbaria Branch | 175790524 |
| Pirojpur | Mearhat Branch | 175790582 |
| Pirojpur | Nazirpur Branch | 175790708 |
| Pirojpur | Pirojpur Branch | 175790766 |
| Pirojpur | Sarsina Branch | 175790858 |
| Rajbari | Pangsha Branch | 175820681 |
| Rajbari | Rajbari Branch | 175820731 |
| Rajshahi | Rajshahi Branch | 175811937 |
| Rajshahi | Rajshahi New Market Branch | 175811632 |
| Rajshahi | Sericulture Branch | 175812231 |
| Rangamati | Rangamati Branch | 175840524 |
| Rangpur | Rangpur Branch | 175851450 |
| Rangpur | Shapla Chattar Branch | 175851755 |
| Rangpur | Station Road Branch | 175851876 |
| Satkhira | Patkelghata Branch | 175871030 |
| Satkhira | Satkhira Branch | 175871098 |
| Shariatpur | Naria Branch | 175860591 |
| Shariatpur | Shariatpur Branch | 175860670 |
| Sherpur | Sherpur Branch | 175890587 |
| Sirajganj | Khamargram Branch | 175881125 |
| Sirajganj | Sirajganj Branch | 175881875 |
| Sirajganj | Tarash Branch | 175882179 |
| Sunamganj | Chhatak Branch | 175900222 |
| Sunamganj | Derai Branch | 175900251 |
| Sunamganj | Gobindaganj Branch | 175900435 |
| Sunamganj | Jagannathpur Branch | 175900493 |
| Sunamganj | Jamalganj Branch | 175900527 |
| Sunamganj | Pagla Bazar Branch | 175900822 |
| Sunamganj | Rasulganj Branch | 175900972 |
| Sunamganj | Sreeramishi Bazar Branch | 175901092 |
| Sunamganj | Sunamganj Branch | 175901126 |
| Sylhet | Ashirganj Branch | 175910104 |
| Sylhet | Balaganj Branch | 175910162 |
| Sylhet | Bandar Bazar Branch | 175910191 |
| Sylhet | Baraigram Bazar Branch | 175910283 |
| Sylhet | Baraikandi Branch | 175910254 |
| Sylhet | Beanibazar Branch | 175910317 |
| Sylhet | Bishwanath Branch | 175910438 |
| Sylhet | Budhbari Branch | 175910559 |
| Sylhet | Chandarpur Bazar Branch | 175910670 |
| Sylhet | Chowdhury Bazar Branch | 175910825 |
| Sylhet | Chowkidekhi Branch | 175910883 |
| Sylhet | Darga Gate Branch | 175911037 |
| Sylhet | Daspaika Bazar Branch | 175911158 |
| Sylhet | Dhakadakshin Branch | 175911303 |
| Sylhet | Dorbost Branch | 175911008 |
| Sylhet | Fenchuganj Branch | 175911361 |
| Sylhet | Gachhbari Branch | 175911516 |
| Sylhet | Goalabazar Branch | 175911545 |
| Sylhet | Golapganj Branch | 175911608 |
| Sylhet | Gowainghat Branch | 175911666 |
| Sylhet | Hetimganj Branch | 175911758 |
| Sylhet | Jalalpur Branch | 175911866 |
| Sylhet | Kadamtali Branch | 175911903 |
| Sylhet | Kaliganj Bazar Branch | 175911990 |
| Sylhet | Kalighat Branch | 175912023 |
| Sylhet | Kanaighat Branch | 175912081 |
| Sylhet | Lala Bazar Branch | 175912478 |
| Sylhet | Mirganj Bazar Branch | 175912623 |
| Sylhet | Mohila College Branch | 175912744 |
| Sylhet | Mokam Bazar Branch | 175912773 |
| Sylhet | Pathantula Branch | 175912865 |
| Sylhet | Shahgali Bazar Branch | 175913219 |
| Sylhet | Shahi Eidgah Branch | 175913222 |
| Sylhet | Shahjalal Upashahar Branch | 175913251 |
| Sylhet | Shahparan Gate Branch | 175913130 |
| Sylhet | Singerkach Branch | 175913435 |
| Sylhet | Stadium Branch | 175913701 |
| Sylhet | Sylhet Branch | 175913798 |
| Sylhet | Tajpur Branch | 175913822 |
| Sylhet | Technical Road Branch | 175913880 |
| Sylhet | Tuker Bazar Branch | 175910083 |
| Sylhet | Zakiganj Branch | 175914126 |
| Tangail | Akur Takur Branch | 175930076 |
| Tangail | Bhaighat Bazar Branch | 175930050 |
| Tangail | Gopalpur Branch | 175931004 |
| Tangail | Karatia Branch | 175931367 |
| Tangail | Pakutia Branch | 175931909 |
| Tangail | Pathrail Bazar Branch | 175931967 |
| Tangail | Tangail Branch | 175932353 |
| Tangail | Zilla Sarak Branch | 175932445 |
| Thakurgaon | Thakurgaon Branch | 175940974 |
| Thakurgaon | Thakurgaon Road Branch | 175941007 |