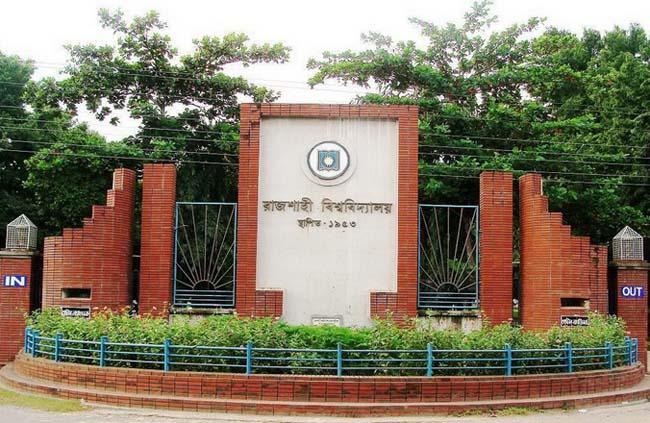 From the establishment year of 1953 University of Rajshahi plays a significant role in higher education sector in Bangladesh. Rajshahi University is a second largest university in Bangladesh which is the second university to be set up was then East Pakistan. For More Information click here.
Following the establishment of Dhaka University in 1921, was the only one university in East Pakistan at that time in the northern part of East Pakistan petition for a university picked up force when two universities were set up in West Pakistan. Students of Rajshahi College were at the frontline of the movement demanding a new university.
After that for the second university in East Pakistan, Rajshahi was selected in temporary locations such as Circuit House. Initially the university started with 161 students, 20 faculty and six departments with Bengali, English, History, Law, Philosophy and Economics. After that in 1964, the university moved to their permanent campus.
The Universities main campus situated in Motihar which on the eastern side of Rajshahi city near the Padma River. Total area of the campus is about 753 acres which is the second largest campus in Bangladesh.
Now there have 67 departments under the 10 faculties, about 25000 students close to 1000 academic staff and 16 additional halls for students. In recent years, University of rajshahi is ranked 3rd on the Bangladesh University Ranking.
At a Glance Of Rajshahi University:
                   University of Rajshahi
                      রাজশাহী বিশ্ববিদ্যালয়
Type
Public
Established
1953
Affiliation
University Grants Commission of Bangladesh
Chancellor
President of Bangladesh
Provost
17 provosts
Vice-Chancellor
M. Abdus Sobhan
Pro Vice-Chancellor
Professor Dr. Ananda Kumar Saha
Academic staff
1,778 (December 2015)
Administrative staff
2,258 (December 2015)
Students
26,495 (December 2015)
Undergraduates
15,258 (December 2015)
Postgraduates
9,125 (December 2015)
Doctoral students
2,112 (December 2015)
Location
Rajshahi, Bangladesh
Campus
Urban, 753 acres (3 km2)
Language
Bengali, English
Sports
Cricket, football, basketball, karate
Website
ru.ac.bd
For Admission Information and Procedure Check Here.
For Public University Exam Result Click Here.