Rooppur Power Plant pillow scam, 12 other govt officials held
The Anti-Corruption Commission on Thursday arrested 13 government officials, including former Pabna Public Works Department executive engineer Masudul Alam, for their suspected involvement in graft while purchasing furniture and other household items for Green City housing project under Rooppur Nuclear Power Plant (RNPP) Project.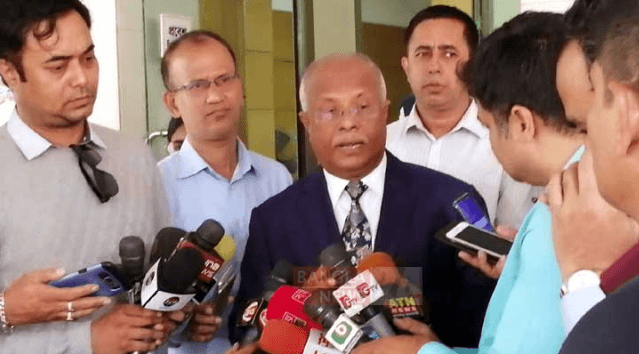 A team of the ACC arrested them from Dhaka, said ACC public relations officer Pranab Kumar Bhattacharya.The other officials are- deputy assistant engineers Md Jahidul Kabir, Md Shafiqul Islam, Suman Kumar Nandi, Mohammad Abu Sayed, Md Rowshan Ali, deputy divisional engineers- Mohammad Mostafa Kamal, Ahmed Sajjad Khan, Mohammad Tahajjud Hossain, assistant engineers Md Tarek Khan, Md Aminul Islam and contractors Asif Hossain and Shahadat Hossain.
A total of four cases were filed in connection with the graft.
According to reports, each pillow was shown to have cost Tk 5,957 and Tk 760 was shown as the lifting charge for each pillow while an electric stove was shown to have been bought for Tk 7,747 with an additional lifting charge of Tk 6,650.
The purchase price of an electric kettle was reportedly Tk 5,313 while its lifting cost was Tk 2,945.
Similarly, a room-cleaning machine, purchased at Tk 12,018, was lifted spending Tk 6,650.