The City Bank Limited is one of the best positioned keeping money administrations among the private Commercial Bank in Bangladesh. The Bank is works with a unified framework. It is one of the most seasoned Commercial private banks in Bangladesh.
The City Bank Limited began is travel in 28 March 1983. On 25th Anniversary in 28 March 2008, The City Bank Limited included American Express Credit Cards, financier business and City Wallet Service SMS Banking). On July 2008, The City Bank Limited changed its new logo.
Other than the conventional managing an account, the bank at present has 246 ATMs of its own administration, ATM offering association to sidekick banks that has over 1150 ATMs in Place and Interest and SMS Banking. For More Information about City Bank Limited Click Here.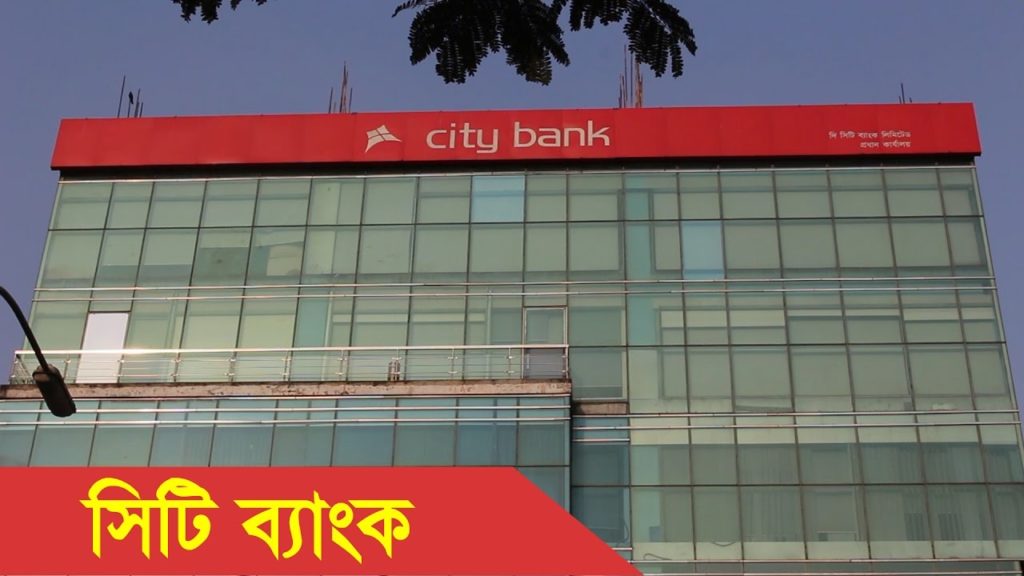 The City Bank Limited Routing Information:
The bank routing number is a nine-digit distinguishing proof number allocated to financial related foundations and this number recognizes the particular monetary establishment whereupon an installment is drawn. This exceptionally extraordinary one of a kind code is produced in Bangladesh with the mix of 3 digits bank code, 2 digits area code, 3 digits branch code and finally 1 check digit. This number is likewise imprinted on the base left of your bank check pages. To get More Bank Information in Bangladesh Check Here.
| | | |
| --- | --- | --- |
| Districts | Branch Names | Routing No. |
| Barisal | Barisal Branch | 225060283 |
| Bogra | Bogra Branch | 225100372 |
| Bogra | Sherpur Branch | 225102741 |
| Brahmanbaria | Brahmanbaria Branch | 225120431 |
| Chandpur | Chandpur Branch | 225130313 |
| Chandpur | Haziganj Branch | 225130889 |
| Chandpur | Kachua Branch | 225130913 |
| Chapai Nawabganj | Chapai Nawabganj Branch | 225700251 |
| Chittagong | Agrabad Branch | 225150135 |
| Chittagong | Andarkilla Branch | 225150469 |
| Chittagong | Bandartila Branch | 225150948 |
| Chittagong | Bhatiary Agri Branch | 225151226 |
| Chittagong | Chawkbazar Branch | 225151934 |
| Chittagong | Jubilee Road Branch | 225153640 |
| Chittagong | Kadamtali Branch | 225153732 |
| Chittagong | Khatunganj Branch | 225154278 |
| Chittagong | Lohagara Branch | 225154678 |
| Chittagong | OR Nizam Road Branch | 225155806 |
| Chittagong | Pahartali Branch | 225155927 |
| Chittagong | Patherhat Branch | 225156139 |
| | | |
| --- | --- | --- |
| Chittagong | Probartak Branch | 225156326 |
| Chittagong | Satkania Branch | 225157062 |
| Comilla | Chauddagram Branch | 225191060 |
| Comilla | Comilla Branch | 225191152 |
| Comilla | Daulatganj Branch | 225191549 |
| Cox's Bazar | Cox's Bazar Branch | 225220252 |
| Dhaka | Ashulia Branch | 225260225 |
| Dhaka | Banani Branch | 225260438 |
| Dhaka | Bangabandhu Avenue Branch | 225270431 |
| Dhaka | Dhaka New Market Branch | 225263527 |
| Dhaka | Dhanmondi Branch | 225261187 |
| Dhaka | DSE Nikunja Branch | 225261279 |
| Dhaka | Foreign Exchange Branch | 225272321 |
| Dhaka | Gulshan Branch | 225261729 |
| Dhaka | Gulshan Avenue Branch | 225261732 |
| Dhaka | Imamganj Branch | 225272800 |
| Dhaka | Islamic Banking Branch | 225272868 |
| Dhaka | Islampur Road Branch | 225272989 |
| Dhaka | Jatrabari Agri Branch | 225273238 |
| Dhaka | Johnson Road Branch | 225273254 |
| Dhaka | Joypara Agri Branch | 225273296 |
| Dhaka | Kawran Bazar Branch | 225262531 |
| Dhaka | Mirpur Branch | 225262986 |
| Dhaka | Moghbazar Branch | 225274187 |
| Dhaka | Mouchak Branch | 225274361 |
| Dhaka | Nawabganj Branch | 225274695 |
| Dhaka | Nawabpur Branch | 225274729 |
| Dhaka | Pallabi Branch | 225263585 |
| Dhaka | Posta Branch | 225275294 |
| Dhaka | Pragati Sarani Branch | 225263701 |
| Dhaka | Principal Office Branch | 225275357 |
| Dhaka | Sadarghat Branch | 225275928 |
| Dhaka | Savar Agri Branch | 225264100 |
| Dhaka | Shyamoli Branch | 225264300 |
| Dhaka | Urdu Road Branch | 225276798 |
| Dhaka | Uttara Branch | 225264634 |
| Dhaka | VIP Road Branch | 225276851 |
| Dhaka | Zinzira Branch | 225277092 |
| Dinajpur | Dinajpur Branch | 225280676 |
| Faridpur | Alfadanga Branch | 225290040 |
| Faridpur | Faridpur Branch | 225290529 |
| Feni | Feni Branch | 225300527 |
| Gaibandha | Gobindaganj Branch | 225320581 |
| Gazipur | Gazipur Agri Branch | 225330539 |
| Gazipur | Tongi Branch | 225331633 |
| Habiganj | Habiganj Agri Branch | 225360620 |
| Jamalpur | Jamalpur Agri Branch | 225390861 |
| Jessore | Benapole Branch | 225410288 |
| Jessore | Jessore Branch | 225410941 |
| Khulna | Khulna Branch | 225471548 |
| Kishoreganj | Bhairab Bazar Branch | 225480221 |
| Kishoreganj | Kishoreganj Agri Branch | 225480689 |
| Kushtia | Kushtia Branch | 225500943 |
| Lakshmipur | Lakshmipur Branch | 225510733 |
| Manikganj | Manikganj Branch | 225560617 |
| Moulvibazar | Moulvibazar Branch | 225581188 |
| Moulvibazar | Sreemangal Branch | 225581720 |
| Munshiganj | Rekabi Bazar Branch | 225591215 |
| Mymensingh | Mymensingh Branch | 225611753 |
| Narayanganj | Nitaiganj Branch | 225671272 |
| Narsingdi | Madhabdi Branch | 225680676 |
| Narsingdi | Narsingdi Branch | 225680850 |
| Natore | Natore Agri Branch | 225691115 |
| Nilphamari | Syedpur Branch | 225730797 |
| Noakhali | Chowmuhani Branch | 225750672 |
| Noakhali | Maijdee Agri Branch | 225751589 |
| Pabna | Pabna Branch | 225761782 |
| Rajshahi | Rajshahi Branch | 225811937 |
| Rangpur | Rangpur Branch | 225851450 |
| Satkhira | Satkhira Branch | 225871098 |
| Sirajganj | Sirajganj Branch | 225881875 |
| Sunamganj | Jagannathpur Branch | 225900493 |
| Sylhet | Amberkhana Branch | 225910041 |
| Sylhet | Bandar Bazar Branch | 225913556 |
| Sylhet | Beanibazar Branch | 225910317 |
| Sylhet | Bishwanath Branch | 225910438 |
| Sylhet | Dhakadakshin Branch | 225911303 |
| Sylhet | Zindabazar Branch | 225914155 |
| Tangail | Tangail Branch | 225932290 |