The Farmers Bank Limited which is developed as a fourth era business Bank to gets together in Bangladesh and gives effective managing an account benefit in our nation. The Farmers bank Limited built up on 2013 as open Limited Commercial Bank. The Bank began its activity on June 3, 2013.
Presently there are add up to 34 branches in Bangladesh all more than 14 regions and 3 ATM stalls in Dhaka and Chandpur locale in our nation. The principle corporate address of this bank is Gulshan Avenue, the capital of Bangladesh. For More Information Click Here.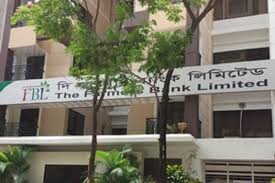 Routing Information:
The bank routing number is a nine-digit distinguishing proof number allocated to financial related foundations and this number recognizes the particular monetary establishment whereupon an installment is drawn. This exceptionally extraordinary one of a kind code is produced in Bangladesh with the mix of 3 digits bank code, 2 digits area code, 3 digits branch code and finally 1 check digit. This number is likewise imprinted on the base left of your bank check pages. Check Here for all banks information in Bangladesh.
| | | |
| --- | --- | --- |
| Districts | Branch Names | Routing No. |
| Bogra | Bogra Branch | 280100375 |
| Chandpur | Chandpur Branch | 280130316 |
| Chandpur | Kachua Branch | 280130916 |
| Chittagong | Khatunganj Branch | 280154271 |
| Chittagong | Lohagara Branch | 280154668 |
| Dhaka | Aganagar Branch | 280270139 |
| Dhaka | Gulshan Corporate Branch | 280261814 |
| Dhaka | Imamganj Branch | 280272803 |
| Dhaka | Joypara Branch | 280273286 |
| Dhaka | Motijheel Branch | 280274243 |
| Dhaka | Palashbari Branch | 280260394 |
| Dhaka | Shyampur Branch | 280276520 |
| Jamalpur | Bakshiganj Branch | 280390101 |
| Jamalpur | Jamalpur Branch | 280390851 |
| Mymensingh | Haluaghat Branch | 280611156 |
| Mymensingh | Tarakanda Branch | 280612263 |
| Narayanganj | Bhulta Branch | 280670221 |
| Narsingdi | Chinishpur Branch | 280680082 |
| Patuakhali | Dumki Branch | 280780432 |
| Patuakhali | Patuakhali Branch | 280781099 |
| | | |
| --- | --- | --- |
| Sherpur | Nalitabari Branch | 280890348 |
| Sherpur | Sherpur Branch | 280890551 |
| Sherpur | Sreebardi Branch | 280890643 |
Get All Banks information here