In the place First Security Islami Bank is a Commercial Bank in Bangladesh which thought of current Islami Banking Program in managing an account administration of our nation. It is an open Limited Company which is built up August 29, 1999.
There are add up to 132 branches of FSIBL which are arranged in 43 locale and 96 ATM stalls in 37 areas in Bangladesh. For More Information Click Here.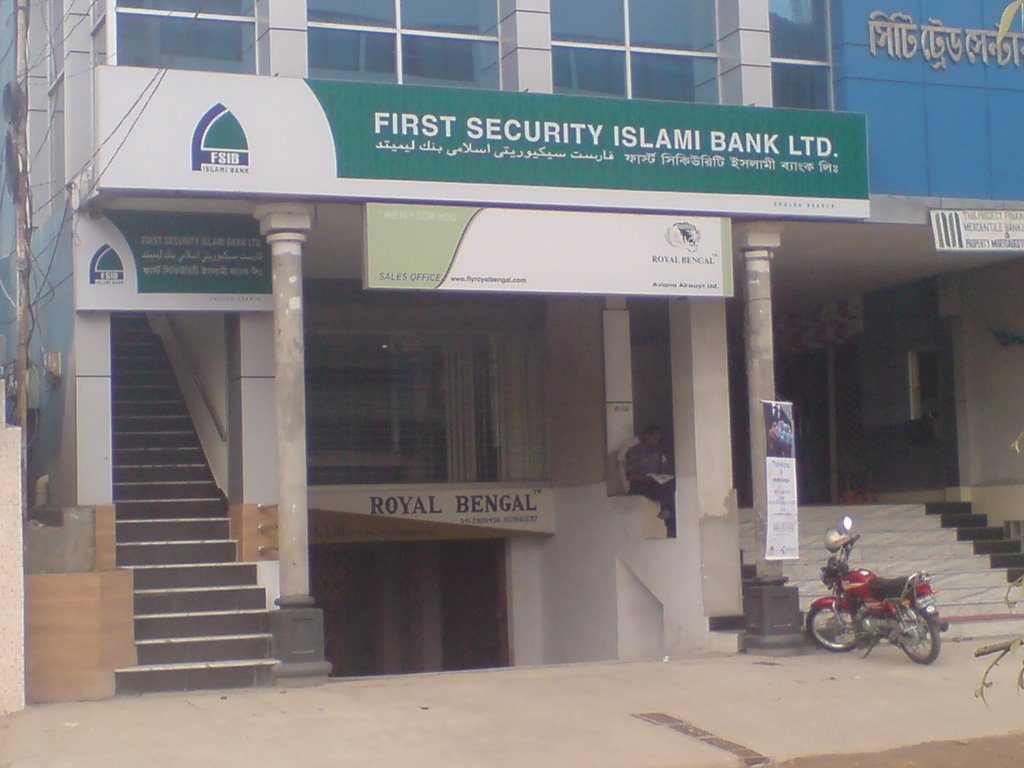 Routing Information:
The bank routing number is a nine-digit distinguishing proof number allocated to financial related foundations and this number recognizes the particular monetary establishment whereupon an installment is drawn. This exceptionally extraordinary one of a kind code is produced in Bangladesh with the mix of 3 digits bank code, 2 digits area code, 3 digits branch code and finally 1 check digit. This number is likewise imprinted on the base left of your bank check pages. Click Here More Banks Information  in Bangladesh.
| | | |
| --- | --- | --- |
| Districts | Branch Names | Routing No. |
| Bagerhat | Bagerhat Branch | 105010074 |
| Bagerhat | Fakirhat Branch | 105010461 |
| Bagerhat | Morrelganj Branch | 105011031 |
| Barguna | Barguna Branch | 105040136 |
| Barisal | Barisal Branch | 105060282 |
| Barisal | Uzirpur Branch | 105062293 |
| Bhola | Bhola Branch | 105090102 |
| Bogra | Baragala Branch | 105100371 |
| Brahmanbaria | Tantor Branch | 105120122 |
| Chapai Nawabganj | Kansat Branch | 105700526 |
| Chittagong | Agrabad Branch | 105150134 |
| Chittagong | Anderkilla Branch | 105150468 |
| Chittagong | Bahaddarhat Branch | 105150792 |
| Chittagong | Bandartila Branch | 105150947 |
| Chittagong | Banshkhali Branch | 105150976 |
| Chittagong | Chawkbazar Branch | 105151959 |
| Chittagong | Dobashi Bazar Branch | 105152574 |
| Chittagong | Halishahar Branch | 105153160 |
| Chittagong | Hathazari Branch | 105153223 |
| Chittagong | Jubilee Road Branch | 105153649 |
| | | |
| --- | --- | --- |
| Chittagong | Kadamtali Branch | 105153731 |
| Chittagong | Katirhat Branch | 105154127 |
| Chittagong | Keranihat Branch | 105154185 |
| Chittagong | Khatunganj Branch | 105154277 |
| Chittagong | Kumira Branch | 105154451 |
| Chittagong | Mirzakhil Branch | 105155089 |
| Chittagong | Mohila Branch | 105155247 |
| Chittagong | Mohra SME Branch | 105151238 |
| Chittagong | Nazirhat Branch | 105155605 |
| Chittagong | Nazu Miah Hat Branch | 105155621 |
| Chittagong | Pahartali Branch | 105155926 |
| Chittagong | Pahartali Chowmuhani Branch | 105150068 |
| Chittagong | Patherhat Branch | 105156138 |
| Chittagong | Patiya Branch | 105156167 |
| Chittagong | Patiya Mohila Branch | 105156183 |
| Chittagong | Prabartak More Branch | 105151391 |
| Chittagong | Ranirhat Branch | 105156475 |
| Chuadanga | Chuadanga Branch | 105180191 |
| Comilla | Comilla Branch | 105191151 |
| Cox's Bazar | Chakaria Branch | 105152161 |
| Cox's Bazar | Court Bazar Branch | 105220222 |
| Cox's Bazar | Cox's Bazar Branch | 105220251 |
| Cox's Bazar | Eidgah Branch | 105152637 |
| Cox's Bazar | Hnila Branch | 105220493 |
| Cox's Bazar | Pekua Branch | 105220822 |
| Cox's Bazar | Ramu Branch | 105220851 |
| Dhaka | Banani Branch | 105260437 |
| Dhaka | Banasree Branch | 105260729 |
| Dhaka | Bangshal Branch | 105270885 |
| Dhaka | Bashundhara Branch | 105260558 |
| Dhaka | Bishwa Road Branch | 105271121 |
| Dhaka | City University Branch | 105260808 |
| Dhaka | Dania Branch | 105271426 |
| Dhaka | Dhanmondi Branch | 105261186 |
| Dhaka | Dilkusha Branch | 105271905 |
| Dhaka | Dokkhinkhan Branch | 105261252 |
| Dhaka | Gulshan Branch | 105261728 |
| Dhaka | Islampur Branch | 105272988 |
| Dhaka | Karwan Bazar Branch | 105262530 |
| Dhaka | Keraniganj Branch | 105270098 |
| Dhaka | Konapara Branch | 105273745 |
| Dhaka | Malibagh Branch | 105273945 |
| Dhaka | Mirpur Branch | 105262985 |
| Dhaka | Mohakhali Branch | 105263197 |
| Dhaka | Mohammadpur Branch | 105263289 |
| Dhaka | Motijheel Branch | 105274249 |
| Dhaka | Muksudpur Branch | 105274481 |
| Dhaka | Postogola Branch | 105275327 |
| Dhaka | Ranabhola Branch | 105260482 |
| Dhaka | Ring Road Branch | 105263971 |
| Dhaka | Rupnagar Branch | 105264017 |
| Dhaka | Savar Branch | 105264091 |
| Dhaka | Senanibash Branch | 105264196 |
| Dhaka | Topkhana Road Branch | 105276739 |
| Dhaka | Uttara Branch | 105264633 |
| Dhaka | Zirabo Branch | 105264817 |
| Dinajpur | Dinajpur Branch | 105280675 |
| Faridpur | Faridpur Branch | 105290528 |
| Feni | Feni Branch | 105300526 |
| Gazipur | College Gate Branch | 105330417 |
| Gazipur | Gazipur Chowrasta Branch | 105330554 |
| Gazipur | Shafipur Branch | 105331429 |
| Gazipur | Sreepur Branch | 105331487 |
| Jessore | Bagachra Branch | 105410108 |
| Jessore | Jessore Branch | 105410940 |
| Jessore | Keshabpur Branch | 105411215 |
| Jessore | Khajura Bazar Branch | 105411257 |
| Jessore | Navaron Branch | 105411602 |
| Jhenaidah | Barabazar Branch | 105440073 |
| Jhenaidah | Jhenaidah Branch | 105440644 |
| Khulna | Fultala Branch | 105470872 |
| Khulna | Kapilmuni Branch | 105471271 |
| Khulna | Khulna Branch | 105471547 |
| Kushtia | Kushtia Branch | 105500942 |
| Lakshmipur | Ramganj Branch | 105511036 |
| Madaripur | Panchchar Branch | 105540052 |
| Magura | Magura Branch | 105550550 |
| Manikganj | Manikganj Branch | 105560616 |
| Meherpur | Meherpur Branch | 105570372 |
| Moulvibazar | Moulvibazar Branch | 105581187 |
| Munshiganj | Tongibari Branch | 105591548 |
| Mymensingh | Bhaluka SME Branch | 105610311 |
| Mymensingh | Masterbari Branch | 105611460 |
| Mymensingh | Mymensingh Branch | 105611752 |
| Naogaon | Naogaon Branch | 105641180 |
| Narail | Narail Branch | 105650647 |
| Narail | Narail Lohagara SME Branch | 105650476 |
| Narayanganj | Narayanganj Branch | 105671189 |
| Narsingdi | Madhabdi SME Branch | 105680688 |
| Natore | Dhupoil Bazar Branch | 105690081 |
| Natore | Natore Branch | 105691093 |
| Pabna | Pabna Branch | 105761781 |
| Patuakhali | Bauphal Branch | 105780191 |
| Patuakhali | Galachipa Branch | 105780496 |
| Patuakhali | Patuakhali Branch | 105781095 |
| Pirojpur | Swarupkathi Branch | 105790978 |
| Rajshahi | Rajshahi Branch | 105811936 |
| Rangpur | Rangpur Branch | 105851459 |
| Satkhira | Kaliganj Branch | 105870614 |
| Satkhira | Satkhira Branch | 105871097 |
| Satkhira | Shyamnagar Branch | 105871213 |
| Shariatpur | Damudya Branch | 105860190 |
| Shariatpur | Naria Branch | 105860587 |
| Sunamganj | Gobindaganj Branch | 105900434 |
| Sylhet | Ambarkhana Branch | 105910079 |
| Sylhet | Beanibazar Branch | 105910316 |
| Sylhet | Biswanath Branch | 105910437 |
| Sylhet | Sylhet Branch | 105913555 |
| Sylhet | Taltola Branch | 105913850 |
| Tangail | Bhuapur Branch | 105930462 |