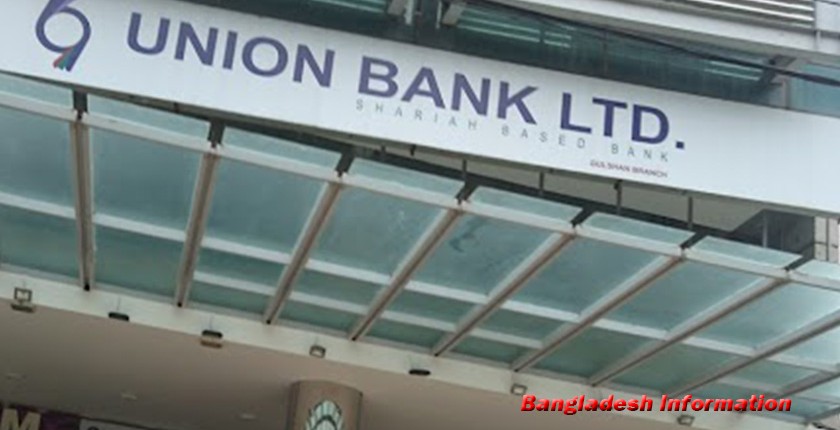 Union Bank Limited is a Shariah Based Bank which has started its undertaking on twentieth May, 2013 in Bangladesh. The bank acknowledges the open way to introduce itself as one of the as of late settled fourth Generation Banks. Starting late UBL got allow from Bangladesh Bank as a booked Commercial Bank in perspective of Islamic Shariah.
The vision of Union Bank Limited is to wind up doubtlessly socially devoted world class budgetary association. There are indicated 67 branches of UBL in 25 territories and 21 ATM corners arranged in 10 locales in Bangladesh. For More Details Information Click Here.
Routing Information:
The bank routing number is a nine-digit distinguishing proof number allocated to financial related foundations and this number recognizes the particular monetary establishment whereupon an installment is drawn. This exceptionally extraordinary one of a kind code is produced in Bangladesh with the mix of 3 digits bank code, 2 digits area code, 3 digits branch code and finally 1 check digit. This number is likewise imprinted on the base left of your bank check pages. To get another Bank Routing Information Check Here.
| | | |
| --- | --- | --- |
| Districts | Branch Names | Routing No. |
| Barisal | Barisal Branch | 265060285 |
| Bogra | Bogra Branch | 265100374 |
| Brahmanbaria | Talshahar Branch | 265120141 |
| Chandpur | Miarbazar Branch | 265130210 |
| Chittagong | Agrabad Branch | 265150137 |
| Chittagong | Dewan Bazar Branch | 265152414 |
| Chittagong | DT Road Branch | 265150429 |
| Chittagong | Keranihat Branch | 265154188 |
| Chittagong | Khatunganj Branch | 265154270 |
| Chittagong | Lichu Bagan Branch | 265154638 |
| Chittagong | Muradpur Branch | 265155329 |
| Chittagong | Nanupur Branch | 265155440 |
| Chittagong | Pahartali Branch | 265155929 |
| Chittagong | Patiya Branch | 265156160 |
| Chittagong | Sarkarhat Branch | 265157006 |
| Chittagong | Shantirhat Branch | 265157248 |
| Comilla | Comilla Branch | 265191154 |
| Comilla | Lalmai Branch | 265190300 |
| Comilla | Munshirhat Branch | 265193107 |
| Cox's Bazar | Badarkhali Branch | 265220041 |
| | | |
| --- | --- | --- |
| Cox's Bazar | Cox's Bazar Branch | 265220254 |
| Cox's Bazar | Eidgaon Branch | 265220409 |
| Cox's Bazar | Hnila Branch | 265220496 |
| Dhaka | Ashkona Branch | 265260322 |
| Dhaka | Atibazar Branch | 265270341 |
| Dhaka | Banani Branch | 265260430 |
| Dhaka | Bogabari Branch | 265260298 |
| Dhaka | Dilkusha Branch | 265271908 |
| Dhaka | Gulshan Branch | 265261721 |
| Dhaka | Hatkhola Branch | 265272594 |
| Dhaka | Mirpur Branch | 265262988 |
| Dhaka | Nawabpur Branch | 265274750 |
| Dhaka | Panthapath Branch | 265263611 |
| Dhaka | Uttara Branch | 265264636 |
| Feni | Feni Branch | 265300529 |
| Gazipur | Mawna Branch | 265331006 |
| Gazipur | Mouchak Branch | 265330128 |
| Habiganj | Bahubal Branch | 265360130 |
| Khulna | Khulna Branch | 265471540 |
| Lakshmipur | Jocksin Bazar Branch | 265510614 |
| Mymensingh | Mymensingh Branch | 265611755 |
| Narayanganj | Narayanganj Branch | 265671182 |
| Narayanganj | Panchaboti Branch | 265671382 |
| Narsingdi | Bazar Hasnabad Branch | 265680186 |
| Natore | Banpara Branch | 265690147 |
| Noakhali | Khilpara Branch | 265751457 |
| Noakhali | Sebarhat Branch | 265752056 |
| Pabna | Ataikula Branch | 265760222 |
| Pabna | Pabna Branch | 265761784 |
| Rajshahi | Rajshahi Branch | 265811939 |
| Rangpur | Shathibari Branch | 265851786 |
| Sylhet | Islampur Branch | 265911789 |
| Sylhet | Zindabazar Branch | 265914157 |