With a strong duty of the financial and social change of Bangladesh, United Commercial Bank (UCB) started its journey in mid-1983 and has since had the ability to develop itself as one of the greatest unique banks in the country. With a massive arrangement of 148 branches, the Bank has formally made an unmistakable check in the space of Private Sector Banking through redid advantage, imaginative practices, dynamic approach and beneficial Management. Click Here for More Information.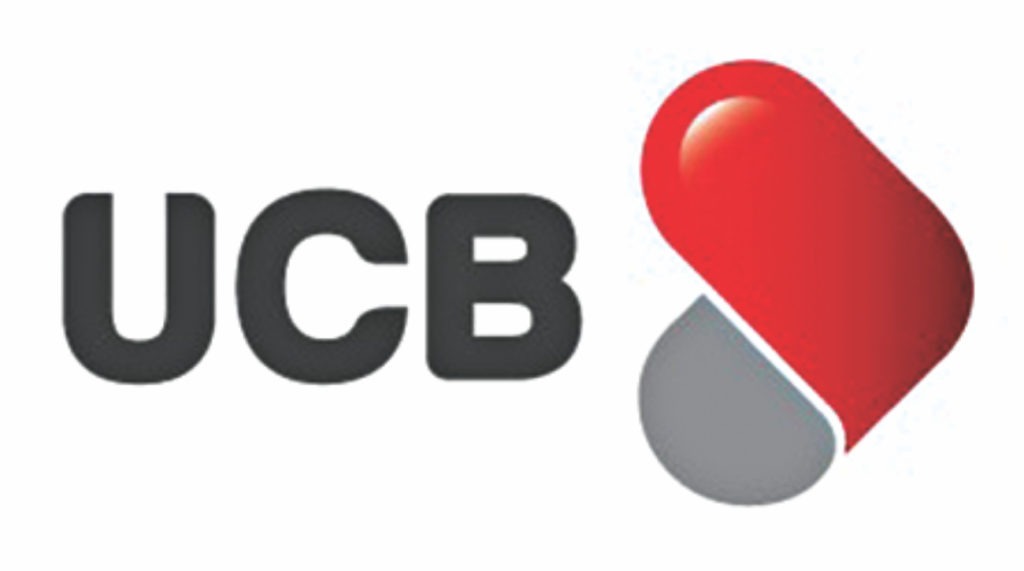 The Bank, which means to expect a principle part in the financial activities of the country, is unequivocally possessed with the headway of trade; business and industry by placing assets into arrange expansion and new advancement gathering to have high ground.
Routing Information:
The bank routing number is a nine-digit distinguishing proof number allocated to financial related foundations and this number recognizes the particular monetary establishment whereupon an installment is drawn. This exceptionally extraordinary one of a kind code is produced in Bangladesh with the mix of 3 digits bank code, 2 digits area code, 3 digits branch code and finally 1 check digit. This number is likewise imprinted on the base left of your bank check pages. Check Here another Banks Routing Information.
| | | |
| --- | --- | --- |
| Districts | Branch Names | Routing No. |
| Bandarban | Bandarban Branch | 245030130 |
| Barisal | Barisal Branch | 245060289 |
| Bhola | Bhola Branch | 245090109 |
| Bogra | Bogra Branch | 245100378 |
| Brahmanbaria | Banchharampur Branch | 245120253 |
| Brahmanbaria | Brahmanbaria Branch | 245120437 |
| Brahmanbaria | Kasba Branch | 245121036 |
| Chandpur | Chandpur Branch | 245130319 |
| Chapai Nawabganj | Chapai Nawabganj Branch | 245700257 |
| Chittagong | Agrabad Branch | 245150131 |
| Chittagong | Anderkilla Branch | 245150465 |
| Chittagong | Anwara Branch | 245150528 |
| Chittagong | Azadi Bazar Branch | 245150731 |
| Chittagong | Bahaddarhat Branch | 245150799 |
| Chittagong | Baroiarhat Branch | 245151093 |
| Chittagong | Battali Branch | 245151172 |
| Chittagong | Bhatiary Branch | 245151219 |
| Chittagong | Chawkbazar Branch | 245151930 |
| Chittagong | Chittagong Medical College Branch | 245152021 |
| Chittagong | Chittagong Port Branch | 245156227 |
| | | |
| --- | --- | --- |
| Chittagong | Chowdhuryhat Branch | 245152171 |
| Chittagong | Dampara Branch | 245150128 |
| Chittagong | Dohazari Branch | 245152568 |
| Chittagong | Enayet Bazar Branch | 245150052 |
| Chittagong | Fatikchhari Branch | 245152742 |
| Chittagong | Gohira Branch | 245153017 |
| Chittagong | Halishahar Branch | 245153167 |
| Chittagong | Hathazari Branch | 245153220 |
| Chittagong | Jubilee Road Branch | 245153646 |
| Chittagong | Kadamtali Branch | 245153738 |
| Chittagong | Kamal Bazar Branch | 245153970 |
| Chittagong | Karnaphuli Branch | 245150331 |
| Chittagong | Katghar Branch | 245154090 |
| Chittagong | Khantunganj Branch | 245154274 |
| Chittagong | Lohagara Branch | 245154661 |
| Chittagong | Madhunaghat Branch | 245154753 |
| Chittagong | Muradpur Branch | 245155323 |
| Chittagong | Nazirhat Branch | 245155594 |
| Chittagong | Noapara Branch | 245155710 |
| Chittagong | OR Nizam Road Branch | 245155802 |
| Chittagong | Oxygen Branch | 245150531 |
| Chittagong | Pahartali Branch | 245155923 |
| Chittagong | Rangunia Branch | 245156401 |
| Chittagong | Raozan SME Branch | 245156498 |
| Chittagong | Sadarghat Branch | 245156735 |
| Chittagong | Station Road Branch | 245157518 |
| Chuadanga | Chuadanga Branch | 245180198 |
| Comilla | Comilla Branch | 245191158 |
| Comilla | Jhautala Branch | 245190159 |
| Cox's Bazar | Chakaria Branch | 245220166 |
| Cox's Bazar | Cox's Bazar Branch | 245220258 |
| Cox's Bazar | Eidgaon Branch | 245220403 |
| Dhaka | Banani Branch | 245260434 |
| Dhaka | Banasree Branch | 245260726 |
| Dhaka | Bangshal Branch | 245270882 |
| Dhaka | Bashundhara Branch | 245260555 |
| Dhaka | Bijoy Nagar Branch | 245271094 |
| Dhaka | Corporate Branch | 245261738 |
| Dhaka | Darus Salam Road Branch | 245260942 |
| Dhaka | Dhakshinkhan Branch | 245260913 |
| Dhaka | Dhanmondi Branch | 245261183 |
| Dhaka | Dilkusha Branch | 245271902 |
| Dhaka | Donia Branch | 245271423 |
| Dhaka | Elephant Road Branch | 245261338 |
| Dhaka | Foreign Exchange Branch | 245272327 |
| Dhaka | Gulshan Branch | 245261725 |
| Dhaka | Hasnabad Branch | 245272569 |
| Dhaka | Hemayetpur Branch | 245260500 |
| Dhaka | Islampur Branch | 245272985 |
| Dhaka | Kamarpara Branch | 245261512 |
| Dhaka | Kamrangirchar Branch | 245273584 |
| Dhaka | Karwan Bazar Branch | 245262537 |
| Dhaka | Keraniganj Branch | 245273647 |
| Dhaka | Khilgaon Branch | 245273676 |
| Dhaka | Khilkhet Branch | 245260742 |
| Dhaka | Matuail Branch | 245274004 |
| Dhaka | Mirpur Branch | 245262982 |
| Dhaka | Mirpur Road Branch | 245263073 |
| Dhaka | Mohakhali Branch | 245263194 |
| Dhaka | Mohammadpur Branch | 245263286 |
| Dhaka | Moulvibazar Branch | 245274420 |
| Dhaka | Nabinagar Branch | 245263415 |
| Dhaka | Nawabpur Branch | 245274725 |
| Dhaka | Nayabazar Branch | 245274817 |
| Dhaka | New Eskaton Branch | 245261396 |
| Dhaka | Nikunja Branch | 245260184 |
| Dhaka | North Brook Hall Branch | 245275058 |
| Dhaka | Pragati Sarani Branch | 245263707 |
| Dhaka | Principal Branch | 245275353 |
| Dhaka | Sarulia Bazar Branch | 245270082 |
| Dhaka | Satarkul Branch | 245264027 |
| Dhaka | Savar Branch | 245264098 |
| Dhaka | Shantinagar Branch | 245273942 |
| Dhaka | Sonargaon Avenue Mohila Branch | 245260450 |
| Dhaka | Sonargaon Janapath Branch | 245276581 |
| Dhaka | Tejgaon Branch | 245264485 |
| Dhaka | Uttara Branch | 245264630 |
| Dhaka | Uttarkhan Branch | 245264601 |
| Dhaka | Zinzira Branch | 245277098 |
| Dinajpur | Dinajpur Branch | 245280672 |
| Faridpur | Faridpur Branch | 245290525 |
| Faridpur | Kanaipur Branch | 245290912 |
| Faridpur | Satoire Bazar SME Branch | 245290554 |
| Feni | Feni Branch | 245300523 |
| Gazipur | Bhawal Mirzapur Branch | 245330243 |
| Gazipur | Gazipur Chowrasta Branch | 245330551 |
| Gazipur | Joydebpur Branch | 245330735 |
| Gazipur | Kaliganj Branch | 245330827 |
| Gazipur | Kapasia Branch | 245330885 |
| Gazipur | Konabari Branch | 245330948 |
| Gazipur | Mawna Branch | 245331118 |
| Gazipur | Tongi Branch | 245331639 |
| Gazipur | Tongi Station Road Branch | 245331671 |
| Gopalganj | Gopalganj Branch | 245350373 |
| Habiganj | Nabiganj Branch | 245361096 |
| Jessore | Jessore Branch | 245410947 |
| Jessore | Noapara Branch | 245411667 |
| Jhenaidah | Jhenaidah Branch | 245440641 |
| Joypurhat | Joypurhat Branch | 245380406 |
| Khulna | Khan Jahan Ali Branch | 245471481 |
| Khulna | Khulna Branch | 245471544 |
| Kushtia | Kushtia Branch | 245500949 |
| Lakshmipur | Lakshmipur Branch | 245510739 |
| Madaripur | Shibchar Branch | 245540709 |
| Moulvibazar | Baralekha Branch | 245580101 |
| Moulvibazar | Kulaura Branch | 245580943 |
| Moulvibazar | Moulvibazar Branch | 245581184 |
| Munshiganj | Munshiganj Branch | 245591037 |
| Mymensingh | Mymensingh Branch | 245611759 |
| Naogaon | Naogaon Branch | 245641187 |
| Narayanganj | Bhulta Branch | 245670224 |
| Narayanganj | Chashara Branch | 245670237 |
| Narayanganj | Gopaldi Branch | 245670608 |
| Narayanganj | Kanchan Branch | 245670790 |
| Narayanganj | Kanchpur Branch | 245670129 |
| Narayanganj | Meghna Ghat Branch | 245671007 |
| Narayanganj | Narayanganj Branch | 245671186 |
| Narayanganj | Pagla Bazar Branch | 245671331 |
| Narsingdi | Chinispur Branch | 245680085 |
| Narsingdi | Madhabdi Branch | 245680672 |
| Narsingdi | Narsingdi Branch | 245680856 |
| Natore | Natore Branch | 245691090 |
| Noakhali | Chowmuhani Branch | 245750678 |
| Noakhali | Kazirhat Branch | 245750115 |
| Noakhali | Maijdee Court Branch | 245751572 |
| Noakhali | Sonaimuri Branch | 245752234 |
| Pabna | Pabna Branch | 245761788 |
| Rajbari | Rajbari Branch | 245820737 |
| Rajshahi | Baneshwar Branch | 245810226 |
| Rajshahi | Rajshahi Branch | 245811933 |
| Rangpur | Rangpur Branch | 245851456 |
| Shariatpur | Barakandi Branch | 245860089 |
| Sherpur | Sherpur Branch | 245913310 |
| Sirajganj | Enayetpur Branch | 245880827 |
| Sirajganj | Sirajganj Branch | 245881871 |
| Sirajganj | Ullapara Branch | 245882238 |
| Sylhet | Ambarkhana Branch | 245910047 |
| Sylhet | Beanibazar Branch | 245910313 |
| Sylhet | Bishwanath Branch | 245910434 |
| Sylhet | Goalabazar Branch | 245911541 |
| Sylhet | Lamabazar Branch | 245912511 |
| Sylhet | Shahjalal Upashahar Branch | 245913257 |
| Sylhet | Sherpur Branch | 245913310 |
| Sylhet | Shibganj Branch | 245913402 |
| Sylhet | Subidbazar Branch | 245913499 |
| Sylhet | Sylhet Branch | 245913552 |
| Sylhet | Zindabazar Branch | 245914151 |
| Tangail | Ghatail Branch | 245930919 |
| Tangail | Tangail Branch | 245932296 |