Uttara Bank Limited is one of the greatest and most prepared private division business banks in Bangladesh. At the period of its establishment, it was named "Eastern Banking Corporation". After the flexibility war of Bangladesh, the bank was nationalized. In 1983, it transformed into the important privatized bank of Bangladesh. It works through 223 totally robotized branches ensuring most perfect and speediest organizations to its regarded clients and moreover auxiliary with around 600 cash related establishments around the globe.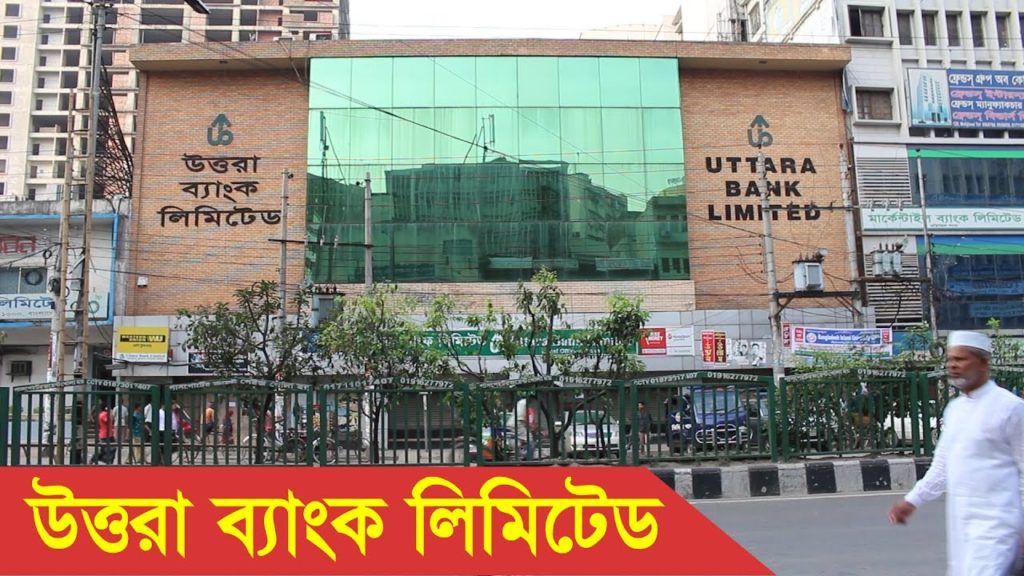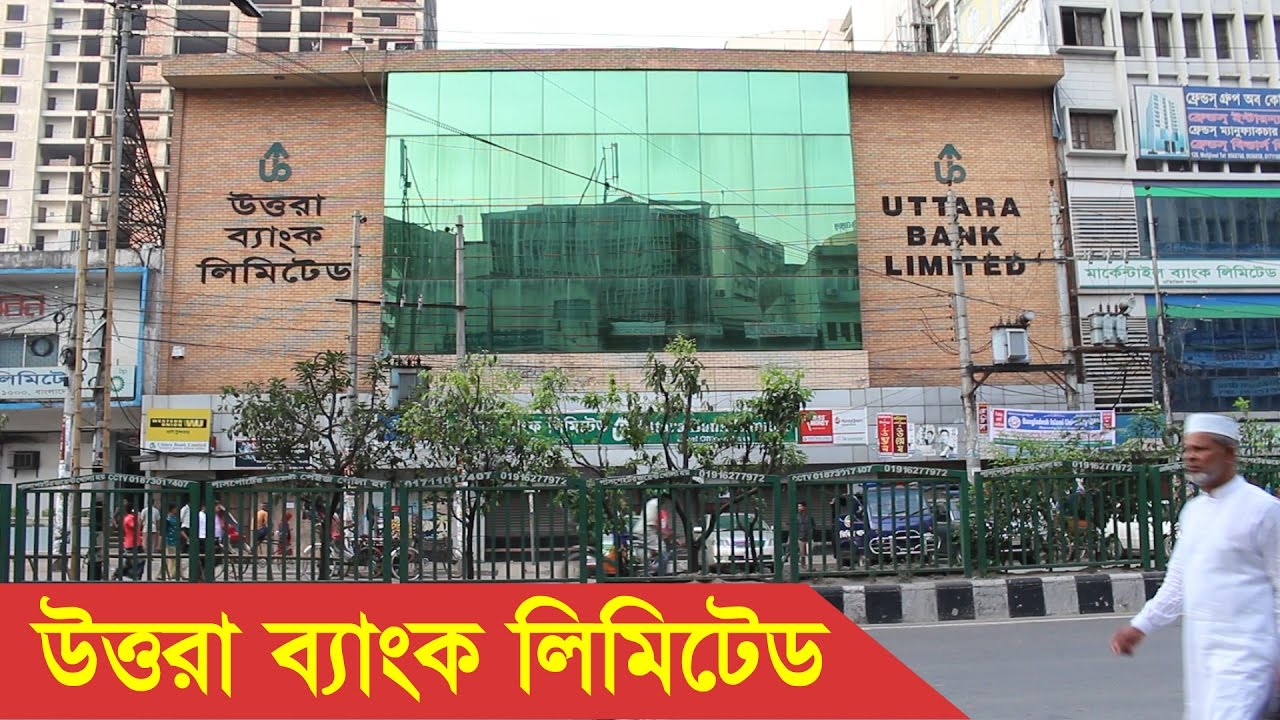 At present the bank has 233 branches and all are under online framework. Its essential objective is to render organization to the all-inclusive community whether rich or poor and to add to the change of the nation. Click Here For More Information.
Routing Information:
The bank routing number is a nine-digit distinguishing proof number allocated to financial related foundations and this number recognizes the particular monetary establishment whereupon an installment is drawn. This exceptionally extraordinary one of a kind code is produced in Bangladesh with the mix of 3 digits bank code, 2 digits area code, 3 digits branch code and finally 1 check digit. This number is likewise imprinted on the base left of your bank check pages. Check Here another Banks Routing Information.
| | | |
| --- | --- | --- |
| Districts | Branch Names | Routing No. |
| Bagerhat | Bagerhat Branch | 250010079 |
| Bagerhat | Mongla Branch | 250010945 |
| Barguna | Barguna Branch | 250040131 |
| Barisal | Barisal Branch | 250060287 |
| Barisal | Chawkbazar Branch | 250060708 |
| Bhola | Bhola Branch | 250090107 |
| Bhola | Daulatkhan Branch | 250090378 |
| Bhola | Lalmohan Branch | 250090707 |
| Bhola | Tazumuddin Branch | 250091001 |
| Bogra | Bogra Branch | 250100376 |
| Brahmanbaria | Brahmanbaria Branch | 250120435 |
| Brahmanbaria | Dharkhar Branch | 250120730 |
| Brahmanbaria | Gopinathpur Branch | 250120822 |
| Chandpur | Chandpur Branch | 250130317 |
| Chapai Nawabganj | Chapai Nawabganj Branch | 250700255 |
| Chapai Nawabganj | Kansat Branch | 250700521 |
| Chittagong | Agrabad Branch | 250150139 |
| Chittagong | Bandartila Branch | 250150942 |
| Chittagong | Baraiyarhat Branch | 250150292 |
| Chittagong | Chaktai Branch | 250151754 |
| | | |
| --- | --- | --- |
| Chittagong | Chawkbazar Branch | 250151938 |
| Chittagong | Halishahar Branch | 250153165 |
| Chittagong | Jubilee Road Branch | 250153644 |
| Chittagong | Katghar Branch | 250154098 |
| Chittagong | Khatunganj Branch | 250154272 |
| Chittagong | Laldihgi Branch | 250154519 |
| Chittagong | Lalkhan Bazar Branch | 250154577 |
| Chittagong | Lohagara Branch | 250154669 |
| Chittagong | Nasirabad Branch | 250155534 |
| Chittagong | Patiya Branch | 250156162 |
| Chittagong | Reazuddin Bazar Branch | 250156520 |
| Chittagong | Sadarghat Branch | 250156733 |
| Chittagong | Sandwip Branch | 250156917 |
| Chittagong | Sheikh Mujib Road Branch | 250157424 |
| Chittagong | Sitakunda Branch | 250157390 |
| Chuadanga | Chuadanga Branch | 250180196 |
| Comilla | BGSL Branch | 250190223 |
| Comilla | Chandina Branch | 250190881 |
| Comilla | Comilla Branch | 250191156 |
| Comilla | Companiganj Branch | 250191422 |
| Comilla | Rajganj Road Branch | 250193617 |
| Cox's Bazar | Cox's Bazar Branch | 250220256 |
| Dhaka | AERE EPZ Branch | 250261099 |
| Dhaka | Aminbazar Branch | 250260137 |
| Dhaka | Awlad Hossain Market Branch | 250260287 |
| Dhaka | Azimpur Branch | 250270372 |
| Dhaka | Babubazar Branch | 250270556 |
| Dhaka | Badda Branch | 250260340 |
| Dhaka | Banasree Branch | 250260724 |
| Dhaka | Bangabandhu Avenue Branch | 250270435 |
| Dhaka | Bangla Bazar Branch | 250270822 |
| Dhaka | Banijya Branch | 250270914 |
| Dhaka | BKSP Branch | 250270493 |
| Dhaka | Chawkbazar Branch | 250271276 |
| Dhaka | Chowdhurypara Branch | 250273979 |
| Dhaka | Corporate Branch | 250271397 |
| Dhaka | Darus Salam Branch | 250260940 |
| Dhaka | Dholaikhal Branch | 250271847 |
| Dhaka | Dilkusha Branch | 250271900 |
| Dhaka | Eastern Plaza Branch | 250261307 |
| Dhaka | Elephant Road Branch | 250261336 |
| Dhaka | English Road Branch | 250272141 |
| Dhaka | Fakirapool Branch | 250272170 |
| Dhaka | Foreign Exchange Branch | 250272325 |
| Dhaka | Fulbaria Branch | 250272383 |
| Dhaka | Green Road Branch | 250261699 |
| Dhaka | Gulshan Branch | 250261723 |
| Dhaka | Hatkhola Branch | 250272596 |
| Dhaka | Hotel Ishakhan International Branch | 250272712 |
| Dhaka | Imamganj Branch | 250272804 |
| Dhaka | Islampur Branch | 250272983 |
| Dhaka | Jatrabari Branch | 250273229 |
| Dhaka | Joar Sahara Branch | 250262351 |
| Dhaka | Johnson Road Branch | 250273258 |
| Dhaka | Kalabagan Branch | 250262414 |
| Dhaka | Karwan Bazar Branch | 250262535 |
| Dhaka | Ladies Branch | 250273795 |
| Dhaka | Local Office Branch | 250273887 |
| Dhaka | Mirpur Branch | 250262980 |
| Dhaka | Mitford Road Branch | 250274123 |
| Dhaka | Moghbazar Branch | 250274181 |
| Dhaka | Mohakhali Branch | 250263192 |
| Dhaka | Moulvibazar Branch | 250274428 |
| Dhaka | Mugdapara Branch | 250274457 |
| Dhaka | Nawabganj Branch | 250274699 |
| Dhaka | Nawabpur Branch | 250274723 |
| Dhaka | Nayabazar Branch | 250274815 |
| Dhaka | New Market Branch | 250263521 |
| Dhaka | North Shahjahanpur Branch | 250275085 |
| Dhaka | Pallabi Branch | 250263589 |
| Dhaka | Panthapath Branch | 250263613 |
| Dhaka | Pilkhana Branch | 250275269 |
| Dhaka | Posta Branch | 250275298 |
| Dhaka | Postagola Branch | 250275322 |
| Dhaka | Ramna Branch | 250275685 |
| Dhaka | Rokeya Sarani Branch | 250264009 |
| Dhaka | Sadarghat Branch | 250275922 |
| Dhaka | Satmasjid Road Branch | 250264038 |
| Dhaka | Savar Branch | 250264096 |
| Dhaka | Shantinagar Branch | 250276347 |
| Dhaka | Sheraton Hotel Branch | 250271634 |
| Dhaka | Shyamoli Branch | 250264304 |
| Dhaka | Tipu Sultan Road Branch | 250276705 |
| Dhaka | Uttara Branch | 250264638 |
| Dinajpur | Dinajpur Branch | 250280670 |
| Dinajpur | Phulbari Branch | 250281879 |
| Dinajpur | Pulhat Branch | 250281932 |
| Dinajpur | Station Road Branch | 250282328 |
| Faridpur | Faridpur Branch | 250290523 |
| Feni | Birinchi Branch | 250300255 |
| Feni | Feni Branch | 250300521 |
| Gaibandha | Gaibandha Branch | 250320527 |
| Gazipur | Joydebpur Branch | 250320527 |
| Gazipur | Konabari Branch | 250330946 |
| Gazipur | Tongi Branch | 250331637 |
| Gopalganj | Gopalganj Branch | 250350371 |
| Habiganj | Habiganj Branch | 250360611 |
| Habiganj | Mirpur Bazar Branch | 250361007 |
| Habiganj | Nabiganj Branch | 250361094 |
| Jamalpur | Jamalpur Branch | 250390852 |
| Jessore | Jessore Branch | 250410945 |
| Jessore | Noapara Branch | 250411636 |
| Jhalakati | Jhalakati Branch | 250420319 |
| Jhenaidah | Jhenaidah Branch | 250440649 |
| Joypurhat | Joypurhat Branch | 250380404 |
| Khulna | Daulatpur Branch | 250470701 |
| Khulna | KDA Avenue Branch | 250471397 |
| Khulna | Khalishpur Branch | 250471450 |
| Khulna | Lower Jessore Road Branch | 250471847 |
| Khulna | Sir Iqbal Road Branch | 250472596 |
| Kishoreganj | Bhagalpur Branch | 250480162 |
| Kishoreganj | Bhairab Bazar Branch | 250480225 |
| Kishoreganj | Kishoreganj Branch | 250480670 |
| Kurigram | Kurigram Branch | 250490402 |
| Kushtia | Kushtia Branch | 250500947 |
| Lakshmipur | Chandraganj Branch | 250510195 |
| Lakshmipur | Lakshmipur Branch | 250510737 |
| Lakshmipur | Raipur Branch | 250510979 |
| Lalmonirhat | Lalmonirhat Branch | 250520464 |
| Madaripur | Madaripur Branch | 250540402 |
| Madaripur | Tekerhat Branch | 250540765 |
| Magura | Magura Branch | 250550555 |
| Manikganj | Ghior Branch | 250560374 |
| Manikganj | Manikganj Branch | 250560611 |
| Manikganj | Nabagram Branch | 250560732 |
| Manikganj | Shibalaya Branch | 250560790 |
| Meherpur | Meherpur Branch | 250570377 |
| Moulvibazar | Barlekha Branch | 250580109 |
| Moulvibazar | Kulaura Branch | 250580941 |
| Moulvibazar | Mostafapur Branch | 250580888 |
| Moulvibazar | Moulvibazar Branch | 250581182 |
| Moulvibazar | Sreemangal Branch | 250581724 |
| Munshiganj | Munshiganj Branch | 250591035 |
| Munshiganj | Rekabi Bazar Branch | 250591219 |
| Mymensingh | Haluaghat Branch | 250611157 |
| Mymensingh | Mymensingh Branch | 250611757 |
| Naogaon | Naogaon Branch | 250641185 |
| Narail | Narail Branch | 250650642 |
| Narayanganj | Bhulta Branch | 250670222 |
| Narayanganj | DIT Branch | 250670280 |
| Narayanganj | Narayanganj Branch | 250671184 |
| Narayanganj | Netaiganj Branch | 250671276 |
| Narayanganj | Sonargaon Branch | 250671692 |
| Narayanganj | Tanbazar Branch | 250671755 |
| Narsingdi | Ghorashal Branch | 250680496 |
| Narsingdi | Madhabdi Branch | 250680704 |
| Narsingdi | Narsingdi Branch | 250680854 |
| Narsingdi | Sar Karkhana Branch | 250681187 |
| Natore | Banpara Branch | 250690286 |
| Natore | Lalpur Branch | 250690910 |
| Natore | Natore Branch | 250691098 |
| Netrokona | Netrokona Branch | 250720730 |
| Nilphamari | Nilphamari Branch | 250730733 |
| Nilphamari | Saidpur Branch | 250730791 |
| Noakhali | Basurhat Branch | 250750250 |
| Noakhali | Begumganj Branch | 250750342 |
| Noakhali | Chowmuhani Branch | 250750676 |
| Noakhali | Maijdee Court Branch | 250751570 |
| Noakhali | Sonapur Branch | 250752324 |
| Pabna | Ishwardi Branch | 250761210 |
| Pabna | Pabna Branch | 250761786 |
| Patuakhali | Galachipa Branch | 250780491 |
| Patuakhali | Khepupara Branch | 250780767 |
| Patuakhali | Patuakhali Branch | 250781090 |
| Pirojpur | Mathbaria Branch | 250790528 |
| Pirojpur | Pirojpur Branch | 250790760 |
| Rajbari | Rajbari Branch | 250820735 |
| Rajshahi | Mahisalbari Branch | 250811423 |
| Rajshahi | New Market Branch | 250811636 |
| Rajshahi | Puthia Branch | 250811849 |
| Rajshahi | Rani Bazar Branch | 250812143 |
| Rajshahi | Shaheb Bazar Branch | 250812264 |
| Rangamati | Rangamati Branch | 250840528 |
| Rangpur | Poura Park Market Branch | 250851270 |
| Rangpur | Rangpur Branch | 250851454 |
| Satkhira | Satkhira Branch | 250871092 |
| Shariatpur | Shariatpur Branch | 250860674 |
| Sherpur | Sherpur Branch | 250890552 |
| Sirajganj | Shahjadpur Branch | 250881903 |
| Sirajganj | Sirajganj Branch | 250881879 |
| Sirajganj | Subgacha Branch | 250882081 |
| Sirajganj | Ullapara Branch | 250882236 |
| Sunamganj | Chhatak Branch | 250900226 |
| Sunamganj | Jagannathpur Branch | 250900497 |
| Sunamganj | Sunamganj Branch | 250901120 |
| Sylhet | Ambarkhana Branch | 250910045 |
| Sylhet | Beanibazar Branch | 250910311 |
| Sylhet | Bishwanath Branch | 250910432 |
| Sylhet | Companiganj Branch | 250910911 |
| Sylhet | Dhakadakshin Branch | 250911307 |
| Sylhet | Fenchuganj Branch | 250911365 |
| Sylhet | Goalabazar Branch | 250911549 |
| Sylhet | Laldighirpar Branch | 250912506 |
| Sylhet | Nazir Bazar Branch | 250912801 |
| Sylhet | Shahjalal Upashahar Branch | 250913255 |
| Sylhet | Sylhet Branch | 250913550 |
| Tangail | Atia Branch | 250930225 |
| Tangail | Tangail Branch | 250932294 |
| Thakurgaon | Thakurgaon Branch | 250940978 |