XPToken Mining Pool Update: 140 Million XPT to be Rewarded
Earn XPT rewards from XPToken.io mining
Since the last update of final development stage, XPToken.io is estimated to launch soon. A total of 140 million XPT has been transferred to 7 addresses in Ethereum blockchain, which 140,000,000 XPT are made up from 70% of total XPT supply, these XPT are reserved and used for rewarding users who participate in Stake Mining. As per the info illustrated in Etherscan.io explorer, 7 addresses as shown below with each contains 20,000,000 XPT are the said reserved token for mining reward:
0xe083ccdf236977c3da200860b409f15555f8573e
0x8b06637d0396daf07e83150f068f4e1d2eb26fd0
0xf63b7a645d92d6aa07aecfc3364457af31a3197f
0x288858924931c6c6c6456817cb9fd7dc52e811db
0x94aed671f23c6b4f5207ac0b778121a3f73ae8b7
0xe0c91f80fa1a338ada4f0b624b81e9fa50801478
0x4800f17b075b87755c397d5008f5dc17c1b8bd2f
Public can check the mining pool balance XPT through this Etherscan.io link.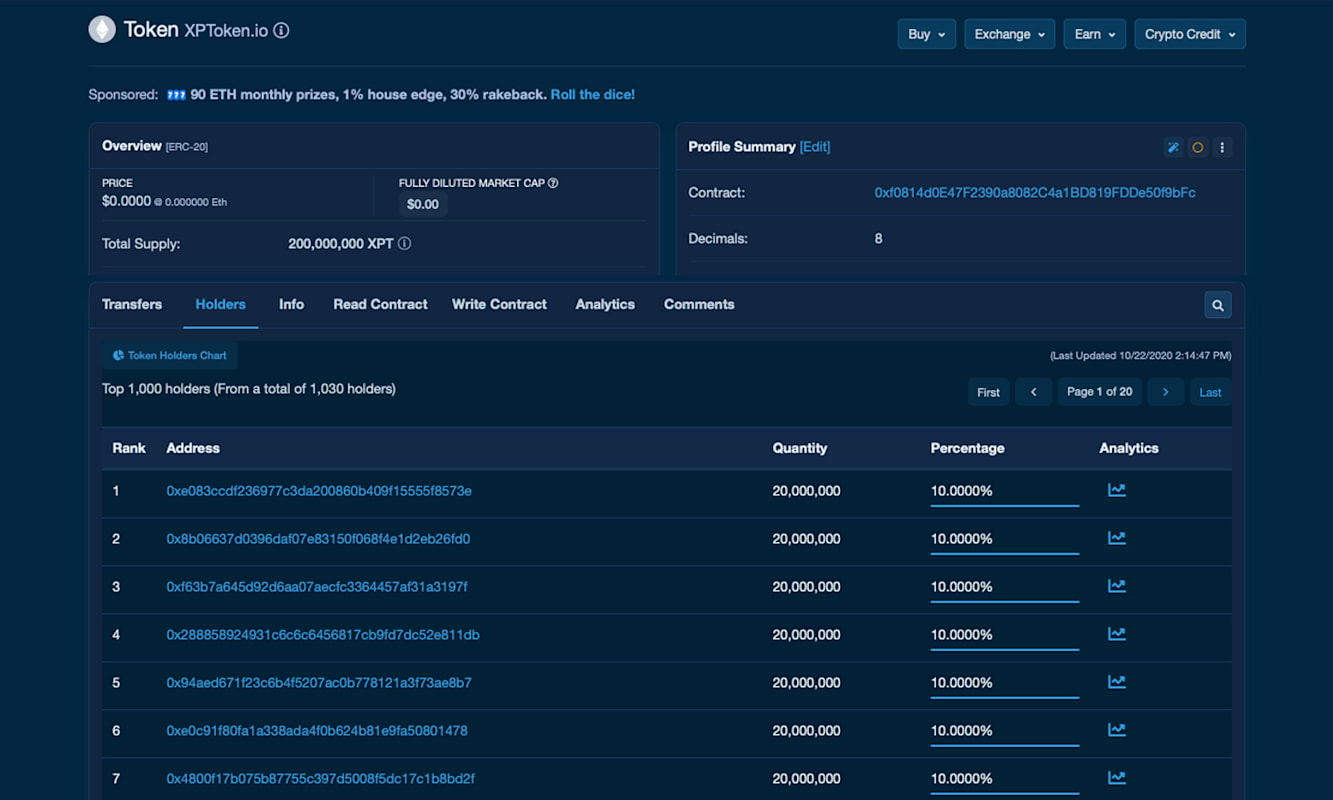 XPToken.io Stake Mining Reward
XPToken introduces different types of staking pools, which allows investors or traders to buy and hold XPT, and receive XPT rewards in return. For example, cryptocurrency investors or traders can buy XPT at any listed crypto exchange, whereby the amount of XPT bought will be reflected in their exchange wallet balance. This enables users to transfer the XPT from exchange wallet to staking pool at XPToken.io, encouraging them to lock XPT for a specific period in exchange for rewards of 5% – 50% in XPT. Upon the unlocked date, users will receive XPT rewards together with their initial locked XPT amount. After that, users could continue to lock their XPT for another period to earn more XPT rewards. Otherwise, users could opt to withdraw their XPT from XPToken.io staking pool to crypto exchange and sell to take profit.
Blockchain Token economy of XPToken
The total supply of XPT are only limited to 200 million. Out of 200 million XPT, only 30% are circulated in the market, whereas the rest of 70% are reserved as to reward investors or traders who buy and keep XPT for a period of time. Once there are getting more blockchain community members in buying and holding XPT to earn rewards, demand for XPT would spur higher, surpassing the supply of XPT. In turn, it results in XPT price increase as global consensus formed among the XPT blockchain community. Besides, the value of XPT would be strengthened further, especially when there are more business activities involving XPT such as online shopping, global payment transaction, P2P payment method, as well as being pledged as collateral crypto asset for lending and etc.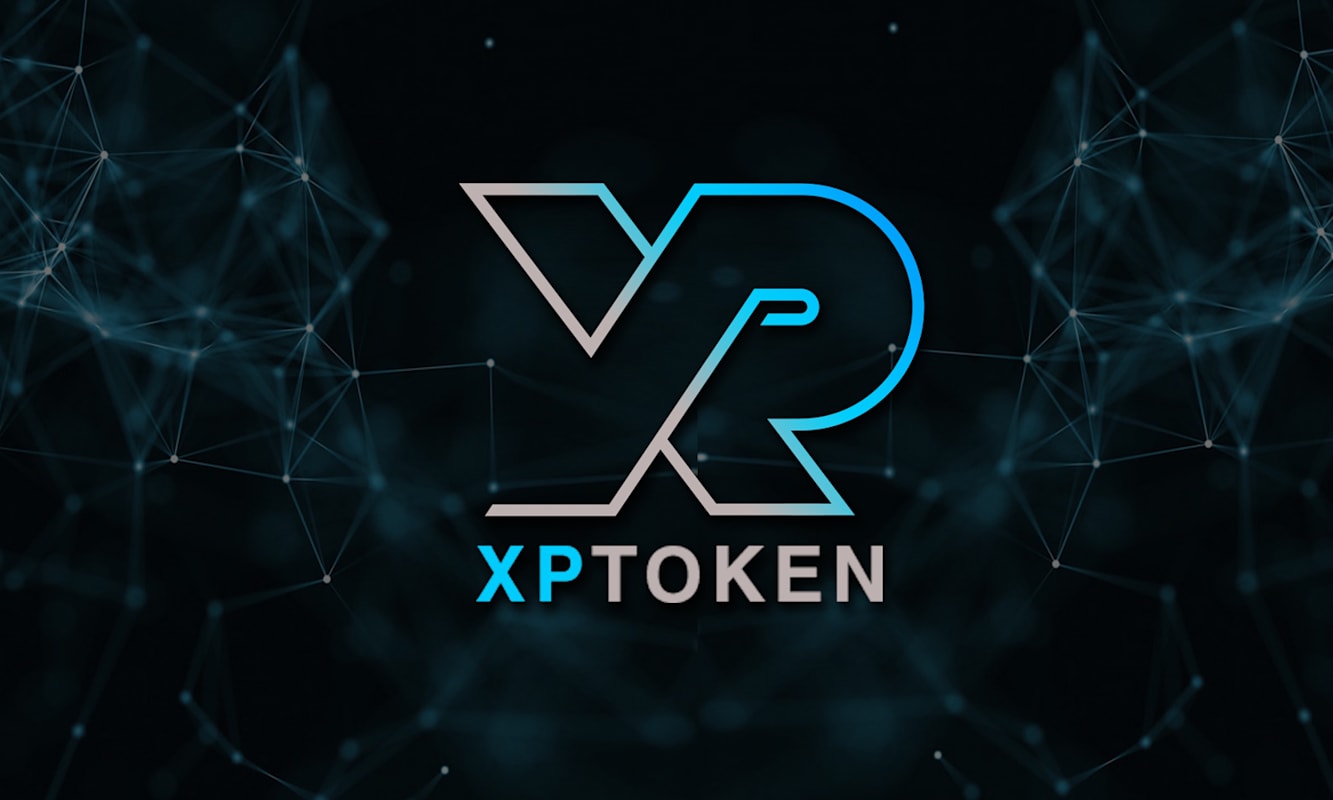 XPToken Investment Opportunity
XPToken.io (XPT) is ERC20 token issued on Ethereum Blockchain which it is created based on the concept of DeFi (De-centralized Finance). There is an obvious growing interest in the blockchain De-Fi area as the total value of crypto locked in blockchain has reached $11 billion. This has marked the all-time high record as at October 2020 and it is expected to reach higher record in the future as a diversity of potential blockchain projects are introduced into the market. With the strategically reward system in XPT staking pool backed by experienced technical and marketing team, XPToken is definitely one of the potential blockchain projects. As it is getting closer to the launching of XPToken, blockchain community members are enthusiastically yearning for XPT token to be listed in numerous crypto exchanges in order to buy XPT at the initial listing price. Investors and traders could earn profits from the XPT price gain, and at the same time, earning extra XPT rewards through locking their XPT in staking pool.
Stay tuned for participation in XPToken investment opportunity!