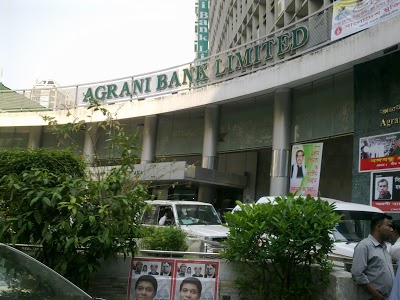 All through the Bangladesh, Agrani Bank is a state-fund bank with 922 outlets deliberately situated in abroad Exchange Houses and 100 of abroad Correspondents and the business ares.
The Products of this bank is fund and protection, shopper Banking, Corporate Banking, Investment Banking and Investment Management. The Headquarters arranged in Dilkusha Commercial zones the capital of Bangladesh. For More Bank Information Check Here.
Routing Information:
The bank routing number is a nine-digit distinguishing proof number allocated to financial related foundations and this number recognizes the particular monetary establishment whereupon an installment is drawn. This exceptionally extraordinary one of a kind code is produced in Bangladesh with the mix of 3 digits bank code, 2 digits area district code, 3 digits branch code and finally 1 check digit. This number is likewise imprinted on the base left of your bank check pages. For More related info click Here.
| | | |
| --- | --- | --- |
| Districts | Branch Names | Routing No. |
| Bagerhat | Chulkathi Branch | 010010280 |
| Bagerhat | Deypara Branch | 010010372 |
| Bagerhat | Goalmath Branch | 010010619 |
| Bagerhat | Jatrapur Bazar Branch | 010010701 |
| Bagerhat | Mongla Port Branch | 010010972 |
| Bagerhat | Morrelganj Bazar Branch | 010011034 |
| Bagerhat | Muniganj Branch | 010011063 |
| Bagerhat | Polerhat Bazar Branch | 010011126 |
| Bagerhat | Sannashi Bazar Branch | 010011276 |
| Bandarban | Aziz Nagar Branch | 010030073 |
| Bandarban | Bandarban Bazar Branch | 010030165 |
| Barguna | Amtali Branch | 010040047 |
| Barguna | Barguna Branch | 010040139 |
| Barguna | Gazipurhat Branch | 010040371 |
| Barguna | Kakchira Branch | 010040492 |
| Barguna | Taltali Bazar Branch | 010040739 |
| Barisal | Amua Bazar Branch | 010060056 |
| Barisal | Banaripara Branch | 010060256 |
| Barisal | Batajore Branch | 010060377 |
| Barisal | Battala Branch | 010060522 |
| | | |
| --- | --- | --- |
| Barisal | Bukhainagar Branch | 010060551 |
| Barisal | Chawkbazar Branch | 010060706 |
| Barisal | Gournadi Branch | 010060827 |
| Barisal | Motherkathi Branch | 010061400 |
| Barisal | Muladi Branch | 010061455 |
| Barisal | Paisharhat Branch | 010061600 |
| Barisal | Puran Bazar Branch | 010061697 |
| Barisal | Rahutkathi Bandar Branch | 010060085 |
| Barisal | Sadar Road Branch | 010061813 |
| Barisal | Tarki Bandar Branch | 010062212 |
| Barisal | Ulania Branch | 010062238 |
| Bhola | Bhola Branch | 010090105 |
| Bhola | Borhanuddin Branch | 010090192 |
| Bhola | Char Fasson Bazar Branch | 010090255 |
| Bhola | Char Shashibushan Branch | 010090284 |
| Bhola | Daulatkhan Branch | 010090376 |
| Bhola | Kalinath Rayer Bazar Branch | 010090550 |
| Bhola | Khaiyerhat Branch | 010090613 |
| Bhola | Lalmohan Branch | 010090705 |
| Bhola | WAPDA Branch | 010091038 |
| Bogra | Badurtala Branch | 010100161 |
| Bogra | Bagbari Branch | 010100190 |
| Bogra | Bhatra Branch | 010100282 |
| Bogra | Bogra Garison Branch | 010100437 |
| Bogra | Chamrul Branch | 010100640 |
| Bogra | Chelopara Branch | 010100761 |
| Bogra | Dhunat Branch | 010100882 |
| Bogra | Goradhap Hat Branch | 010101094 |
| Bogra | Khandar Branch | 010101607 |
| Bogra | Madla Branch | 010101757 |
| Bogra | Majhira Branch | 010101849 |
| Bogra | Mirzapur Branch | 010101902 |
| Bogra | Namazghar Branch | 010101960 |
| Bogra | Nandigram Branch | 010102022 |
| Bogra | Nishindara Branch | 010102114 |
| Bogra | Poradah Hat Branch | 010102206 |
| Bogra | Rajabazar Branch | 010102264 |
| Bogra | Saptapadi Market Branch | 010102448 |
| Bogra | Shankha Branch | 010102835 |
| Bogra | Sherpur Branch | 010102743 |
| Bogra | Shibbati Branch | 010102864 |
| Bogra | Sonatala Branch | 010102956 |
| Bogra | Sultanganj Branch | 010103047 |
| Bogra | Talora Branch | 010103076 |
| Bogra | Taranihat Branch | 010103139 |
| Bogra | Thana Road Branch | 010103168 |
| Bogra | Zianagar Branch | 010103221 |
| Brahmanbaria | Akhaura Branch | 010120046 |
| Brahmanbaria | Ashuganj Branch | 010120109 |
| Brahmanbaria | Bancharampur Branch | 010120259 |
| Brahmanbaria | Bangora Bazar Branch | 010120288 |
| Brahmanbaria | Bitghar Branch | 010120404 |
| Brahmanbaria | Brahmanbaria Branch | 010120433 |
| Brahmanbaria | Chandua Bazar Branch | 010120583 |
| Brahmanbaria | Jagath Bazar Branch | 010120912 |
| Brahmanbaria | Kasba Branch | 010121032 |
| Brahmanbaria | Lalpur Bazar Branch | 010121153 |
| Brahmanbaria | Nabinagar Branch | 010121366 |
| Brahmanbaria | Salimganj Branch | 010121579 |
| Brahmanbaria | Shahpur Branch | 010121724 |
| Brahmanbaria | Shibpur Branch | 010121737 |
| Brahmanbaria | TA Road Branch | 010121845 |
| Chandpur | Algi Bazar Branch | 010130052 |
| Chandpur | Baburhat Branch | 010130131 |
| Chandpur | Balithuba Branch | 010130207 |
| Chandpur | Beltali Bazar Branch | 010130223 |
| Chandpur | Chandra Bazar Branch | 010130465 |
| Chandpur | Changarchar Bazar Branch | 010130557 |
| Chandpur | Forrokabad Branch | 010130799 |
| Chandpur | Hajiganj Branch | 010130881 |
| Chandpur | Kachua Branch | 010130065 |
| Chandpur | Khajuria Bazar Branch | 010131035 |
| Chandpur | Matlab Bazar Branch | 010131219 |
| Chandpur | Munshirhat Branch | 010131330 |
| Chandpur | Nandalalpur Branch | 010131398 |
| Chandpur | Narayanpur Branch | 010131451 |
| Chandpur | Ramchandrapur Bazar Branch | 010131727 |
| Chandpur | Rupsha Bazar Branch | 010131785 |
| Chandpur | Sree Ramdee Branch | 010132050 |
| Chandpur | Station Road Branch | 010132089 |
| Chapai Nawabganj | Amnura Branch | 010700040 |
| Chapai Nawabganj | Baroghoria Branch | 010700132 |
| Chapai Nawabganj | Binodpur Branch | 010700190 |
| Chapai Nawabganj | Chapai Nawabganj Branch | 010700253 |
| Chapai Nawabganj | Chowdala Branch | 010700345 |
| Chapai Nawabganj | Gobratola Branch | 010700408 |
| Chapai Nawabganj | Khamar Branch | 010700558 |
| Chapai Nawabganj | Manakasha Branch | 010700703 |
| Chapai Nawabganj | Mobarakpur Branch | 010700611 |
| Chapai Nawabganj | Raja Rampur Branch | 010700824 |
| Chapai Nawabganj | Rohanpur Branch | 010700882 |
| Chapai Nawabganj | Sadarghat Branch | 010700916 |
| Chapai Nawabganj | Shibganj Branch | 010700945 |
| Chittagong | Agrabad Branch | 010150166 |
| Chittagong | Amanat Khan Sarak Branch | 010150287 |
| Chittagong | Amirabad Branch | 010150403 |
| Chittagong | Amirhat Branch | 010150432 |
| Chittagong | Artilery Centre Branch | 010150553 |
| Chittagong | Asadganj Branch | 010150582 |
| Chittagong | Askerdighi Branch | 010150674 |
| Chittagong | Azadi Bazar Branch | 010150737 |
| Chittagong | Bahaddarhat Branch | 010150795 |
| Chittagong | Baradargar Hat Branch | 010151123 |
| Chittagong | Baraiyer Hat Branch | 010151099 |
| Chittagong | Boalkhali Branch | 010151307 |
| Chittagong | Chaktai Branch | 010151752 |
| Chittagong | Chatteswari Road Branch | 010151907 |
| Chittagong | Chaturi Branch | 010151910 |
| Chittagong | Chittagong Air Base Branch | 010150195 |
| Chittagong | Chittagong Cadet College Branch | 010151660 |
| Chittagong | Chittagong I/A Branch | 010153318 |
| Chittagong | Chittagong Medical College Branch | 010154933 |
| Chittagong | Chittagong Port Branch | 010150911 |
| Chittagong | Chittagong University Branch | 010152085 |
| Chittagong | Colonel Hat Branch | 010152298 |
| Chittagong | Dewanhat Branch | 010152443 |
| Chittagong | Durgapur Branch | 010152627 |
| Chittagong | Firingi Bazar Branch | 010152801 |
| Chittagong | Foteabad Branch | 010152869 |
| Chittagong | Fouzderhat Branch | 010152898 |
| Chittagong | Gahira FKJ Madrasha Branch | 010153013 |
| Chittagong | Gunagari Branch | 010153071 |
| Chittagong | Halishahar Branch | 010153163 |
| Chittagong | Hathazari Branch | 010153226 |
| Chittagong | Ishakhali Branch | 010153376 |
| Chittagong | Ishanagar Branch | 010153439 |
| Chittagong | Jalalabad Branch | 010153521 |
| Chittagong | Jubilee Road Branch | 010153642 |
| Chittagong | Kapashgola Branch | 010154038 |
| Chittagong | Keranirhat Branch | 010154188 |
| Chittagong | Khatunganj Branch | 010154270 |
| Chittagong | Khulshi Branch | 010154362 |
| Chittagong | Laldighi East Branch | 010154546 |
| Chittagong | Lalkhan Bazar Branch | 010154575 |
| Chittagong | Madambibirhat Branch | 010154696 |
| Chittagong | Minnatali Hat Branch | 010155024 |
| Chittagong | Mirzakhil Branch | 010155082 |
| Chittagong | Modunaghat Branch | 010155174 |
| Chittagong | Nazirhat Branch | 010155590 |
| Chittagong | New Market Branch | 010155653 |
| Chittagong | Pahartali Branch | 010155929 |
| Chittagong | Patiya Branch | 010156160 |
| Chittagong | Press Club Branch | 010152056 |
| Chittagong | Quaish Burischar Branch | 010156344 |
| Chittagong | Raozan Branch | 010156494 |
| Chittagong | Reajuddin Bazar Branch | 010156528 |
| Chittagong | Sadarghat Branch | 010156731 |
| Chittagong | Sandwip Branch | 010156915 |
| Chittagong | Sarwatali Branch | 010157035 |
| Chittagong | Sattarhat Branch | 010157093 |
| Chittagong | Shamitirhat Branch | 010156881 |
| Chittagong | Shanti Niketan Branch | 010156944 |
| Chittagong | Sitakunda Branch | 010157398 |
| Chittagong | Sk Mujib Sarak Branch | 010157422 |
| Chittagong | Steel Mills Branch | 010157543 |
| Chittagong | Strand Road Branch | 010157572 |
| Chuadanga | Alamdanga Branch | 010180044 |
| Chuadanga | Andulbaria Branch | 010180107 |
| Chuadanga | Asmankhali Branch | 010180136 |
| Chuadanga | Chuadanga Branch | 010180194 |
| Chuadanga | Darshana Branch | 010180310 |
| Chuadanga | Hardi Branch | 010180431 |
| Chuadanga | Jibannagar Branch | 010180581 |
| Chuadanga | Kedarganj Branch | 010180707 |
| Chuadanga | Radhakantapur Bazar Branch | 010180794 |
| Chuadanga | Ramdia Branch | 010180828 |
| Comilla | Amratali Bazar Branch | 010190168 |
| Comilla | Bakshaganj Branch | 010190739 |
| Comilla | Balutupa Branch | 010190371 |
| Comilla | Bataisari Bazar Branch | 010190555 |
| Comilla | BSCIC Branch | 010190250 |
| Comilla | Burichong Bazar Branch | 010190834 |
| Comilla | Chandina Branch | 010190889 |
| Comilla | Comilla Medical College Branch | 010190126 |
| Comilla | Daudkandi Branch | 010191512 |
| Comilla | Hasanpur Branch | 010192203 |
| Comilla | Homna Branch | 010192232 |
| Comilla | Housing Estate Branch | 010192261 |
| Comilla | Jahapur Branch | 010192353 |
| Comilla | Jhalam Bazar Branch | 010192382 |
| Comilla | Juktikhola Bazar Branch | 010190063 |
| Comilla | Kashinagar Bazar Branch | 010192595 |
| Comilla | Khila Bazar Branch | 010192629 |
| Comilla | Laksam Branch | 010192711 |
| Comilla | Madhabpur Bazar Branch | 010192779 |
| Comilla | Manoharpur Branch | 010193073 |
| Comilla | Munshirhat Branch | 010193107 |
| Comilla | Nasratpur Branch | 010193286 |
| Comilla | Natherpatua Branch | 010193310 |
| Comilla | Nimsar Branch | 010193349 |
| Comilla | Paduar Bazar Branch | 010193402 |
| Comilla | Rajganj Branch | 010193581 |
| Comilla | Rupbabu Bazar Branch | 010193765 |
| Comilla | Shankachail Branch | 010193828 |
| Comilla | Thomson Bridge Branch | 010194098 |
| Cox's Bazar | Cox's Bazar Branch | 010220254 |
| Cox's Bazar | Teknaf Branch | 010220917 |
| Dhaka | Agamashi Lane Branch | 010270109 |
| Dhaka | Amin Court Branch | 010270259 |
| Dhaka | Anta Barrah Branch | 010270288 |
| Dhaka | Babu Bazar Branch | 010270554 |
| Dhaka | Banani Branch | 010260430 |
| Dhaka | Bangabandhu Avenue Branch | 010270433 |
| Dhaka | Bangla Academy Branch | 010270796 |
| Dhaka | Bangladesh Air Force Branch | 010260319 |
| Dhaka | Bank Town Branch | 010260498 |
| Dhaka | Basaboo Branch | 010270970 |
| Dhaka | Becharam Dewry Branch | 010271032 |
| Dhaka | Begum Bazar Branch | 010271061 |
| Dhaka | Central Law College Branch | 010271216 |
| Dhaka | Chawkbazar Branch | 010271274 |
| Dhaka | Chowdhury Bazar Branch | 010271337 |
| Dhaka | Dhaka New Market Branch | 010263529 |
| Dhaka | Dhaka University Branch | 010271724 |
| Dhaka | Dhamrai Branch | 010261150 |
| Dhaka | Dhanmondi Branch | 010261189 |
| Dhaka | Dolairpar Branch | 010271874 |
| Dhaka | Elephant Road Branch | 010261334 |
| Dhaka | Farashganj Branch | 010272231 |
| Dhaka | Faridabad Branch | 010272260 |
| Dhaka | Farm Gate Branch | 010261455 |
| Dhaka | Foreign Exchange Branch | 010272323 |
| Dhaka | Gabtali Branch | 010261547 |
| Dhaka | Green Road Branch | 010261697 |
| Dhaka | Gulshan Branch | 010261721 |
| Dhaka | Hatkhola Branch | 010272594 |
| Dhaka | Hotel Sheraton Branch | 010271632 |
| Dhaka | ICDDRB Branch | 010262117 |
| Dhaka | Imamganj Branch | 010272802 |
| Dhaka | Islampur Branch | 010272981 |
| Dhaka | Jagannath University Branch | 010273106 |
| Dhaka | Jahangirnagar University Branch | 010262267 |
| Dhaka | Jatiya Press Club Branch | 010273193 |
| Dhaka | Jatrabari Branch | 010273227 |
| Dhaka | Joypara Branch | 010273285 |
| Dhaka | Kadamtali Branch | 010273348 |
| Dhaka | Kamalapur Branch | 010273498 |
| Dhaka | Kamrangirchar Branch | 010273580 |
| Dhaka | Kurmitola Branch | 010262654 |
| Dhaka | Malibagh Branch | 010273948 |
| Dhaka | Matuail Branch | 010274000 |
| Dhaka | Mirpur Branch | 010262988 |
| Dhaka | Mohakhali Branch | 010263190 |
| Dhaka | Mohammadpur Branch | 010263282 |
| Dhaka | Mouchak Branch | 010274392 |
| Dhaka | Moulvibazar Branch | 010274426 |
| Dhaka | Narinda Branch | 010274639 |
| Dhaka | Narisha Bazar Branch | 010274668 |
| Dhaka | National Museum Branch | 010273164 |
| Dhaka | Nawabganj Branch | 010274718 |
| Dhaka | Nawabganj Road Branch | 010274697 |
| Dhaka | Nawabpur Branch | 010274721 |
| Dhaka | North South Road Branch | 010275117 |
| Dhaka | Pallabi Branch | 010263587 |
| Dhaka | Panthapath Branch | 010263611 |
| Dhaka | Peari Das Road Branch | 010275441 |
| Dhaka | Posta Branch | 010275296 |
| Dhaka | Principal Branch | 010275359 |
| Dhaka | Purana Paltan Branch | 010275388 |
| Dhaka | Rai Shaheb Bazar Branch | 010275504 |
| Dhaka | Rajuk Bhaban Branch | 010275625 |
| Dhaka | Ramna Branch | 010275683 |
| Dhaka | Rampura Branch | 010275746 |
| Dhaka | Rayer Bazar Branch | 010263945 |
| Dhaka | Sadarghat Branch | 010275920 |
| Dhaka | Satmasjid Road Branch | 010264036 |
| Dhaka | Savar Branch | 010264094 |
| Dhaka | Senpara Parbata Branch | 010264210 |
| Dhaka | Shantinagar Branch | 010276011 |
| Dhaka | Shewrapara Branch | 010264278 |
| Dhaka | Shimulia Branch | 010264331 |
| Dhaka | Shyamoli Branch | 010264302 |
| Dhaka | Sonargoan Road Branch | 010264360 |
| Dhaka | South Badda Branch | 010260348 |
| Dhaka | SS College Branch | 010275896 |
| Dhaka | SSMC Mitford Hospital Branch | 010274097 |
| Dhaka | Tejgaon Branch | 010264515 |
| Dhaka | Thatari Bazar Branch | 010276679 |
| Dhaka | Uttara Model Town Branch | 010264694 |
| Dhaka | WAPDA Branch | 010276945 |
| Dhaka | WASA Branch | 010264728 |
| Dhaka | Zinzira Branch | 010277094 |
| Dinajpur | Amtali Branch | 010280078 |
| Dinajpur | Bhushir Bandar Branch | 010280281 |
| Dinajpur | Birampur Branch | 010280344 |
| Dinajpur | Hakimpur Branch | 010280915 |
| Dinajpur | Kamalpurhat Branch | 010281156 |
| Dinajpur | Madilahat Branch | 010281369 |
| Dinajpur | Maldahpatty Branch | 010281422 |
| Dinajpur | Munshipara Branch | 010281572 |
| Dinajpur | Nawabganj Branch | 010281635 |
| Dinajpur | Parbatipur Branch | 010281819 |
| Dinajpur | Phulbari Branch | 010281877 |
| Dinajpur | Pulhat Branch | 010281848 |
| Dinajpur | Puratan Bazar Branch | 010281969 |
| Dinajpur | Setabganj Branch | 010282171 |
| Dinajpur | Station Road Branch | 010282326 |
| Dinajpur | Tajpurhat Branch | 010282418 |
| Faridpur | Badarpur Branch | 010290163 |
| Faridpur | Bhanga Branch | 010290284 |
| Faridpur | Boalmari Branch | 010290347 |
| Faridpur | Bus Stand Branch | 010290376 |
| Faridpur | Char Bhadrashan Branch | 010290439 |
| Faridpur | Faridpur Branch | 010290521 |
| Faridpur | Gharua Branch | 010290589 |
| Faridpur | Maligram Branch | 010291120 |
| Faridpur | Nagarkanda Branch | 010291188 |
| Faridpur | Sadarpur Branch | 010291270 |
| Faridpur | Shariatullah Market Branch | 010291333 |
| Feni | Bairagirhat Branch | 010300132 |
| Feni | Chhagalnaiya Branch | 010300316 |
| Feni | Feni Branch | 010300529 |
| Feni | Kamalapatty Branch | 010300790 |
| Feni | Parashuram Branch | 010301278 |
| Feni | Sonagazi Branch | 010301481 |
| Feni | Subar Bazar Branch | 010300066 |
| Gaibandha | Bonarpara Branch | 010320220 |
| Gaibandha | Dholbhanga Branch | 010320370 |
| Gaibandha | Fulchari Bazar Branch | 010320491 |
| Gaibandha | Gaibandha Branch | 010320525 |
| Gaibandha | Kamarpara Branch | 010320709 |
| Gaibandha | Naldanga Branch | 010321032 |
| Gaibandha | Panchpir Bazar Branch | 010321124 |
| Gaibandha | Rasulpur Branch | 010321216 |
| Gaibandha | Sadullapur Branch | 010321245 |
| Gaibandha | Saghata Branch | 010321274 |
| Gaibandha | Sundarganj Branch | 010321308 |
| Gazipur | Barmi Bazar Branch | 010330281 |
| Gazipur | Board Bazar Branch | 010330223 |
| Gazipur | Dolan Bazar Branch | 010330449 |
| Gazipur | DUET Branch | 010330436 |
| Gazipur | Gazipur Branch | 010330528 |
| Gazipur | Ghagotia Chala Branch | 010330494 |
| Gazipur | Goshinga Branch | 010330649 |
| Gazipur | Kaliakoir Branch | 010330799 |
| Gazipur | Kaoraid Branch | 010330852 |
| Gazipur | Kapasia Branch | 010330881 |
| Gazipur | Kashimpur Branch | 010330915 |
| Gazipur | Mawna Bazar Branch | 010331127 |
| Gazipur | Nagari Branch | 010331156 |
| Gazipur | Sreepur Branch | 010331480 |
| Gazipur | Tokenayan Bazar Branch | 010331572 |
| Gazipur | Tongi Branch | 010331635 |
| Gopalganj | Banagram Branch | 010350074 |
| Gopalganj | Bangabandhu Sk Mujib Sci & Tech Branch | 010350061 |
| Gopalganj | Bhangarhat Branch | 010350058 |
| Gopalganj | Gopalganj Branch | 010350379 |
| Gopalganj | Jalirpar Branch | 010350461 |
| Gopalganj | Jhutigram Branch | 010350490 |
| Gopalganj | Kashiani Branch | 010350582 |
| Gopalganj | Kotalipara Branch | 010350674 |
| Gopalganj | Muksudpur Branch | 010350737 |
| Gopalganj | Poura Super Market Branch | 010350858 |
| Gopalganj | Ramdia Branch | 010350979 |
| Gopalganj | Tungipara Branch | 010351099 |
| Habiganj | Gopaiya Branch | 010360527 |
| Habiganj | Habiganj Branch | 010360619 |
| Habiganj | Nabiganj Branch | 010361092 |
| Jamalpur | Balijuri Branch | 010390197 |
| Jamalpur | Bus Stand Branch | 010390405 |
| Jamalpur | Hazipur Bazar Branch | 010390700 |
| Jamalpur | Islampur Bazar Branch | 010390797 |
| Jamalpur | Jamalpur Branch | 010390850 |
| Jamalpur | Jamtali Bazar Branch | 010390942 |
| Jamalpur | Jamuna Fertilizer Company Branch | 010391004 |
| Jamalpur | Lahirikanda Branch | 010391125 |
| Jamalpur | Peyarpur Branch | 010391420 |
| Jamalpur | Pigna Branch | 010391396 |
| Jamalpur | Sarishabari Branch | 010391488 |
| Jamalpur | Shahbazpur Branch | 010391541 |
| Jamalpur | Station Bazar Branch | 010391662 |
| Jessore | BAF Jessore Branch | 010410972 |
| Jessore | Bazar Branch | 010410251 |
| Jessore | Benapole Bazar Branch | 010410314 |
| Jessore | Daratana Road Branch | 010410619 |
| Jessore | Ganga Nandanpur Branch | 010410677 |
| Jessore | Godkhali Bazar Branch | 010410730 |
| Jessore | Hashimpur Branch | 010410851 |
| Jessore | Jessore Branch | 010410943 |
| Jessore | Jhikargachha Branch | 010411092 |
| Jessore | Jhumjhumpur Branch | 010411126 |
| Jessore | JSTU Branch | 010410985 |
| Jessore | Keshabpur Branch | 010411218 |
| Jessore | Pratappur Branch | 010411755 |
| Jessore | Pulerhat Branch | 010411784 |
| Jessore | Rail Bazar Branch | 010411876 |
| Jessore | Rajarhat Branch | 010411968 |
| Jessore | Shaikh Hati Branch | 010412170 |
| Jhalakati | Jhalakati Branch | 010420317 |
| Jhenaidah | Bazar Gopalpur Branch | 010440100 |
| Jhenaidah | Chaprail Branch | 010440313 |
| Jhenaidah | Haldhani Bazar Branch | 010440618 |
| Jhenaidah | Hamdah Bus Stand Branch | 010440463 |
| Jhenaidah | Jhenaidah Branch | 010440647 |
| Jhenaidah | Kabirpur Branch | 010440739 |
| Jhenaidah | Kaliganj Branch | 010440797 |
| Jhenaidah | Kannadah Branch | 010440850 |
| Jhenaidah | Kotchandpur Branch | 010441004 |
| Jhenaidah | Sadhuhati Branch | 010441217 |
| Joypurhat | Akkelpur Branch | 010380044 |
| Joypurhat | Awlai Branch | 010380107 |
| Joypurhat | Chak Barket Branch | 010380228 |
| Joypurhat | Joypurhat Branch | 010380402 |
| Joypurhat | Joypurhat Girls' Cadet College Branch | 010380057 |
| Joypurhat | Kalai Branch | 010380460 |
| Joypurhat | Kushumba Branch | 010380523 |
| Joypurhat | Matrai Branch | 010380581 |
| Joypurhat | Panchbibi Branch | 010380673 |
| Khagrachhari | Khagrachhari Branch | 010460072 |
| Khagrachhari | Ramgarh Branch | 010460319 |
| Khulna | Baikali Branch | 010470075 |
| Khulna | Bandargati Branch | 010470138 |
| Khulna | Banka Bazar Branch | 010470196 |
| Khulna | Batbuina Bazar Branch | 010470288 |
| Khulna | Bazua Bazar Branch | 010470109 |
| Khulna | Chuknagar Branch | 010470554 |
| Khulna | Clay Road Branch | 010470583 |
| Khulna | Daulatpur Branch | 010470709 |
| Khulna | Farazipara Branch | 010470820 |
| Khulna | Goalpara Branch | 010470912 |
| Khulna | Jaigir Mohal Branch | 010471061 |
| Khulna | Jessore Road Branch | 010471124 |
| Khulna | Kapilmuni Branch | 010471274 |
| Khulna | Kazdia Branch | 010471366 |
| Khulna | Khalishpur Branch | 010471458 |
| Khulna | Khan Jahan Ali Road Branch | 010471487 |
| Khulna | Khulna Medical College Branch | 010471632 |
| Khulna | Khulna New Market Branch | 010471216 |
| Khulna | Khulna University Branch | 010471690 |
| Khulna | Maheshwarpasha Branch | 010471908 |
| Khulna | Neval Base Branch | 010471966 |
| Khulna | Phulbari Gate Branch | 010472110 |
| Khulna | Phultala Branch | 010472149 |
| Khulna | Rupsa Branch | 010472352 |
| Khulna | Shaikpura Branch | 010472507 |
| Khulna | SI Road Branch | 010472381 |
| Khulna | SR Road Branch | 010472415 |
| Khulna | Terokhada Branch | 010472657 |
| Kishoreganj | Bazitpur Branch | 010480102 |
| Kishoreganj | Bhairab Bazar Branch | 010480223 |
| Kishoreganj | Charpamdi Branch | 010480252 |
| Kishoreganj | Hossainpur Branch | 010480407 |
| Kishoreganj | Karimganj Branch | 010480557 |
| Kishoreganj | Katiadi Bazar Branch | 010480610 |
| Kishoreganj | Kishoreganj Branch | 010480678 |
| Kishoreganj | Kuliarchar Branch | 010480731 |
| Kishoreganj | Mirzapur Branch | 010480915 |
| Kishoreganj | Mothkhola Branch | 010480881 |
| Kishoreganj | Nikli Branch | 010481006 |
| Kishoreganj | Pakundia Branch | 010481064 |
| Kurigram | Bhitorbond Branch | 010490071 |
| Kurigram | Bhurungamari Branch | 010490105 |
| Kurigram | Chilmari Branch | 010490134 |
| Kurigram | Kurigram Branch | 010490400 |
| Kurigram | Nageshwari Branch | 010490468 |
| Kurigram | Nazim Khan Branch | 010490497 |
| Kurigram | Rajarhat Branch | 010490589 |
| Kurigram | Ulipur Branch | 010490705 |
| Kushtia | Allardargah Branch | 010500079 |
| Kushtia | Bara Bazar Branch | 010500190 |
| Kushtia | Bara Gangdia Branch | 010500224 |
| Kushtia | Bheramara Branch | 010500282 |
| Kushtia | Daulatpur Branch | 010500466 |
| Kushtia | Golapnagar Branch | 010500558 |
| Kushtia | Islamic University Branch | 010500679 |
| Kushtia | Khalisha Kundi Branch | 010500790 |
| Kushtia | Kumarkhali Branch | 010500882 |
| Kushtia | Kushtia New Market Branch | 010501249 |
| Kushtia | Mathurapur Branch | 010501036 |
| Kushtia | Mazampur Branch | 010501157 |
| Kushtia | Mirpur Branch | 010501065 |
| Kushtia | Panti Branch | 010501278 |
| Kushtia | Paragpur Branch | 010501399 |
| Kushtia | Patikabari Branch | 010501331 |
| Kushtia | SC Benarjee Road Branch | 010501481 |
| Kushtia | Selaidah Branch | 010501544 |
| Kushtia | Station Road Branch | 010501573 |
| Kushtia | Thanapara Branch | 010501665 |
| Kushtia | Ujangram Branch | 010501694 |
| Lakshmipur | Bhabaniganj Branch | 010510072 |
| Lakshmipur | Dalal Bazar Branch | 010510401 |
| Lakshmipur | Dasherhat Branch | 010510469 |
| Lakshmipur | Lakshmipur Branch | 010510735 |
| Lakshmipur | Mandari Bazar Branch | 010510827 |
| Lakshmipur | Panpara Bazar Branch | 010510919 |
| Lakshmipur | Raipur Branch | 010510977 |
| Lakshmipur | Ramganj Branch | 010511039 |
| Lakshmipur | Ramgati Branch | 010511068 |
| Lalmonirhat | Lalmonirhat Branch | 010520462 |
| Lalmonirhat | Mission More Branch | 010520059 |
| Madaripur | Barhamganj Branch | 010540071 |
| Madaripur | Dikrirchar Hat Branch | 010540084 |
| Madaripur | Kalkini Branch | 010540284 |
| Madaripur | Madaripur Branch | 010540400 |
| Madaripur | New Market Branch | 010540589 |
| Madaripur | Takerhat Branch | 010540763 |
| Magura | Beroil Palita Branch | 010550166 |
| Magura | Hazipur Branch | 010550379 |
| Magura | Ichakhada Branch | 010550403 |
| Magura | Magura Branch | 010550553 |
| Manikganj | Arichaghat Branch | 010560048 |
| Manikganj | Boyra Branch | 010560169 |
| Manikganj | Charigram Branch | 010560222 |
| Manikganj | Dhalla Branch | 010560314 |
| Manikganj | Jhitka Bazar Branch | 010560556 |
| Manikganj | Krishnapur Branch | 010560585 |
| Manikganj | Manikganj Branch | 010560619 |
| Manikganj | Maniknagar Branch | 010560677 |
| Manikganj | Saturia Branch | 010560493 |
| Manikganj | Singair Branch | 010560822 |
| Manikganj | Wireless Gate Branch | 010560880 |
| Meherpur | Bamanpara Branch | 010570070 |
| Meherpur | Gangni Branch | 010570133 |
| Meherpur | Meherpur Branch | 010570375 |
| Meherpur | Mujibnagar Branch | 010570467 |
| Moulvibazar | Bhukshimoil Branch | 010580228 |
| Moulvibazar | Fultala Branch | 010580552 |
| Moulvibazar | Karmadha Branch | 010580828 |
| Moulvibazar | Katarkona Branch | 010580857 |
| Moulvibazar | Kulaura Branch | 010580949 |
| Moulvibazar | Mostafapur Branch | 010581151 |
| Moulvibazar | Moulvibazar Branch | 010581180 |
| Moulvibazar | Munshi Bazar Branch | 010581243 |
| Moulvibazar | Rabir Bazar Branch | 010581364 |
| Moulvibazar | Sindurkhan Bazar Branch | 010581698 |
| Moulvibazar | Sreemangal Branch | 010581722 |
| Munshiganj | Baligaon Branch | 010590139 |
| Munshiganj | Dighirpar Branch | 010590434 |
| Munshiganj | Hasail Bazar Branch | 010590555 |
| Munshiganj | Hashara Bazar Branch | 010590618 |
| Munshiganj | Hossandi Bazar Branch | 010590647 |
| Munshiganj | Kalapara Bazar Branch | 010590821 |
| Munshiganj | Kalma Branch | 010590700 |
| Munshiganj | Mirkadim Branch | 010590971 |
| Munshiganj | Muktarpur Branch | 010591004 |
| Munshiganj | Munshiganj Branch | 010591033 |
| Munshiganj | Munshirhat Branch | 010591062 |
| Munshiganj | Ramgopalpur Branch | 010591154 |
| Munshiganj | Simpara Branch | 010591367 |
| Munshiganj | Sreenagar Branch | 010591420 |
| Mymensingh | Atharabari Branch | 010610130 |
| Mymensingh | Bhaitkandi Branch | 010610280 |
| Mymensingh | Bhaluka Branch | 010610314 |
| Mymensingh | Bidyaganj Branch | 010610330 |
| Mymensingh | Chotobazar Branch | 010610585 |
| Mymensingh | CK Ghose Road Branch | 010610406 |
| Mymensingh | Dhara Bazar Branch | 010610822 |
| Mymensingh | Gafargaon Branch | 010611005 |
| Mymensingh | Kaliganj Bazar Branch | 010611247 |
| Mymensingh | Kashiganj Branch | 010611300 |
| Mymensingh | Mechua Bazar Branch | 010611605 |
| Mymensingh | Muktagachha Branch | 010611692 |
| Mymensingh | Mymensingh Branch | 010611755 |
| Mymensingh | Mymensingh Girls Cadet College Branch | 010611034 |
| Mymensingh | Mymensingh Medical College Branch | 010611634 |
| Mymensingh | Pagla Bazar Branch | 010610064 |
| Mymensingh | Phulpur Branch | 010610972 |
| Mymensingh | Trishal Branch | 010612354 |
| Naogaon | Ahsanganj Branch | 010640100 |
| Naogaon | Aihai Branch | 010640139 |
| Naogaon | Boalia Branch | 010640405 |
| Naogaon | Bus Stand Branch | 010640434 |
| Naogaon | Keshab Branch | 010640797 |
| Naogaon | Mainamhat Branch | 010640971 |
| Naogaon | Matajeehat Branch | 010641062 |
| Naogaon | Naogaon Branch | 010641183 |
| Naogaon | Nithpur Branch | 010641338 |
| Naogaon | Parsha Branch | 010641512 |
| Naogaon | Patnitala Branch | 010641459 |
| Naogaon | Sapahar Branch | 010641754 |
| Narail | Auria Branch | 010650079 |
| Narail | Jugania Branch | 010650282 |
| Narail | Kalabaria Branch | 010650316 |
| Narail | Kalia Branch | 010650345 |
| Narail | Lohagara Branch | 010650466 |
| Narail | Narail Branch | 010650640 |
| Narail | Ratandanga Branch | 010650703 |
| Narayanganj | Araihazar Branch | 010670046 |
| Narayanganj | Bangabandhu Road Branch | 010670075 |
| Narayanganj | BK Road Branch | 010670138 |
| Narayanganj | Court Road Branch | 010670259 |
| Narayanganj | Kalir Bazar Branch | 010670738 |
| Narayanganj | Kanchan Branch | 010670796 |
| Narayanganj | Mirjumla Road Branch | 010671032 |
| Narayanganj | Sastapur Branch | 010671540 |
| Narayanganj | Siddhirganj Power Station Branch | 010671632 |
| Narayanganj | Sonargaon Branch | 010671690 |
| Narayanganj | Tanbazar Branch | 010671753 |
| Narsingdi | Amirganj Branch | 010680049 |
| Narsingdi | Baburhat Branch | 010680102 |
| Narsingdi | C&B Bazar Branch | 010680128 |
| Narsingdi | Chalakchar Bazar Branch | 010680315 |
| Narsingdi | Manohardi Branch | 010680731 |
| Narsingdi | Musapur Bazar Branch | 010680799 |
| Narsingdi | Narsingdi Branch | 010680852 |
| Narsingdi | Palash Bazar Branch | 010680944 |
| Narsingdi | Radhaganj Branch | 010681064 |
| Narsingdi | Shibpur Branch | 010681301 |
| Narsingdi | Station Road Branch | 010681369 |
| Natore | Bagatipara Branch | 010690134 |
| Natore | Chanchkair Bazar Branch | 010690318 |
| Natore | Gopalpur Branch | 010690497 |
| Natore | Halsha Branch | 010690589 |
| Natore | Laxmikole Branch | 010690947 |
| Natore | Lokmanpur Branch | 010690950 |
| Natore | Natore Branch | 010691096 |
| Natore | Natore Sugar Mills Branch | 010691159 |
| Natore | Nazirpur Branch | 010691212 |
| Natore | North Bengal Sugar Mills Branch | 010691038 |
| Natore | Quadirabad Cantonment Branch | 010691362 |
| Natore | Rajapurhat Branch | 010691425 |
| Natore | Singra Branch | 010691483 |
| Netrokona | Barhatta Branch | 010720075 |
| Netrokona | Birisiri Branch | 010720109 |
| Netrokona | Durgapur Branch | 010720196 |
| Netrokona | Fakirer Bazar Branch | 010720220 |
| Netrokona | Jhanjail Branch | 010720341 |
| Netrokona | Kendua Branch | 010720462 |
| Netrokona | Mohanganj Branch | 010720675 |
| Netrokona | Netrokona Branch | 010720738 |
| Netrokona | Purbadhala Branch | 010720796 |
| Netrokona | Rupganj Bazar Branch | 010720859 |
| Netrokona | Teasree Bazar Branch | 010721061 |
| Nilphamari | Nilphamari Branch | 010730731 |
| Nilphamari | Saidpur Branch | 010730799 |
| Nilphamari | Saidpur Cantonment Branch | 010730823 |
| Noakhali | Badalkot Branch | 010750137 |
| Noakhali | Badamtoli Branch | 010750166 |
| Noakhali | Basurhat Branch | 010750258 |
| Noakhali | Bazra Bazar Branch | 010750311 |
| Noakhali | Brojergaon Road Branch | 010750379 |
| Noakhali | Chatkhil Branch | 010750582 |
| Noakhali | Chowmuhani Branch | 010750674 |
| Noakhali | Dashgaria Branch | 010750766 |
| Noakhali | Datterhat Branch | 010750795 |
| Noakhali | Delta Gate Branch | 010750858 |
| Noakhali | Gopalpur Branch | 010751002 |
| Noakhali | Hatiya Branch | 010751031 |
| Noakhali | Kashipur Bazar Branch | 010751394 |
| Noakhali | Khilpara Bazar Branch | 010751486 |
| Noakhali | Maijdee Court Branch | 010751578 |
| Noakhali | Nadana Bazar Branch | 010751660 |
| Noakhali | Sompara Branch | 010752201 |
| Noakhali | Sonaimuri Branch | 010752230 |
| Noakhali | Zilla Board Branch | 010752443 |
| Pabna | Abdul Hamid Road Branch | 010760048 |
| Pabna | Atghoria Branch | 010760251 |
| Pabna | Banogram Branch | 010760406 |
| Pabna | Baral Bridge Branch | 010760619 |
| Pabna | College Gate Branch | 010760701 |
| Pabna | Court Road Branch | 010760730 |
| Pabna | Dublia Bazar Branch | 010760943 |
| Pabna | HMM Road Branch | 010761126 |
| Pabna | Ishwardi Branch | 010761218 |
| Pabna | Mirzapur Hat Branch | 010761542 |
| Pabna | Muladuli Branch | 010761571 |
| Pabna | Nalkhola Branch | 010761663 |
| Pabna | Narikelpara Branch | 010761692 |
| Pabna | Nazirganj Branch | 010761726 |
| Pabna | Pushpapara Branch | 010761939 |
| Pabna | Rail Bazar Branch | 010761968 |
| Pabna | Ruppur Branch | 010762020 |
| Pabna | Shibrampur Branch | 010762170 |
| Pabna | Shyamganj Hat Branch | 010762204 |
| Pabna | Sujanagar Branch | 010762262 |
| Pabna | Trimohani Branch | 010760064 |
| Panchagarh | Chaklahat Branch | 010770162 |
| Panchagarh | Jagdalhat Branch | 010770346 |
| Panchagarh | Mirzapur Branch | 010770520 |
| Panchagarh | Panchagarh Branch | 010770559 |
| Panchagarh | Shalbahanhat Branch | 010770612 |
| Panchagarh | Tunirhat Branch | 010770762 |
| Patuakhali | Bauphal Branch | 010780194 |
| Patuakhali | Dashmina Bazar Branch | 010780349 |
| Patuakhali | Galachipa Branch | 010780499 |
| Patuakhali | Kanakdia Branch | 010780644 |
| Patuakhali | Khepupara Branch | 010780765 |
| Patuakhali | Kuakata Branch | 010780794 |
| Patuakhali | Mirzaganj Branch | 010780828 |
| Patuakhali | Natun Bazar Branch | 010781001 |
| Patuakhali | Patuakhali New Marker Branch | 010781180 |
| Patuakhali | Puran Bazar Branch | 010781243 |
| Pirojpur | Bhandaria Branch | 010790139 |
| Pirojpur | Kaukhali Branch | 010790434 |
| Pirojpur | Mathbaria Branch | 010790526 |
| Pirojpur | Mirukhali Branch | 010790647 |
| Pirojpur | Parerhat Branch | 010790739 |
| Rajbari | Pangsha Branch | 010820670 |
| Rajbari | Rajbari Branch | 010820733 |
| Rajshahi | Bajubagha Branch | 010810130 |
| Rajshahi | Baliaghata Branch | 010810169 |
| Rajshahi | Baneshwar Bazar Branch | 010810198 |
| Rajshahi | Charghat Branch | 010810406 |
| Rajshahi | Court Bazar Branch | 010810051 |
| Rajshahi | Harian Branch | 010810769 |
| Rajshahi | Lakshmipur Branch | 010811184 |
| Rajshahi | Malopara Branch | 010811276 |
| Rajshahi | Nawhata Branch | 010811605 |
| Rajshahi | Puthia Branch | 010811847 |
| Rajshahi | Raighati Branch | 010811876 |
| Rajshahi | Rajshahi Cantonment Branch | 010811997 |
| Rajshahi | Rajshahi New Market Branch | 010811634 |
| Rajshahi | Rajshahi University Branch | 010812112 |
| Rajshahi | Shaheb Bazar Branch | 010812262 |
| Rajshahi | WAPDA Sopura Branch | 010812417 |
| Rangamati | Banorupa Branch | 010840076 |
| Rangamati | Chandraghona Branch | 010840197 |
| Rangamati | Kaptai Branch | 010840289 |
| Rangamati | Rangamati Branch | 010840526 |
| Rangpur | Alamnagar Branch | 010850040 |
| Rangpur | Badarganj Branch | 010850103 |
| Rangpur | Central Road Branch | 010850345 |
| Rangpur | Nek Mamudhat Branch | 010851186 |
| Rangpur | Pawtana Branch | 010851302 |
| Rangpur | Pirgachha Branch | 010851331 |
| Rangpur | Rangpur Branch | 010851452 |
| Rangpur | Rangpur Cadet College Branch | 010850316 |
| Rangpur | Rangpur Medical College Branch | 010851036 |
| Rangpur | Shakerhat Branch | 010851665 |
| Rangpur | Shanerhat Branch | 010851728 |
| Rangpur | Taraganj Branch | 010851931 |
| Satkhira | Bangshipur Bus Stand Branch | 010870167 |
| Satkhira | Bhetkhali Branch | 010870259 |
| Satkhira | Debhatta Branch | 010870370 |
| Satkhira | Gazirhat Branch | 010870433 |
| Satkhira | Mautala Branch | 010870859 |
| Satkhira | Nurnagar Branch | 010872031 |
| Satkhira | Patkelghata Branch | 010871032 |
| Satkhira | Satkhira Branch | 010871090 |
| Satkhira | Shyamnagar Branch | 010871216 |
| Shariatpur | Damudya Branch | 010860193 |
| Shariatpur | Mulfatganj Branch | 010860522 |
| Shariatpur | Naria Branch | 010860580 |
| Shariatpur | Shariatpur Branch | 010860672 |
| Sherpur | Kakarkandi Branch | 010890192 |
| Sherpur | Nalitabari Branch | 010890347 |
| Sherpur | Nandir Bazar Branch | 010890400 |
| Sherpur | Nanni Bazar Branch | 010890439 |
| Sherpur | Sherpur Branch | 010890550 |
| Sherpur | Tinani Bazar Branch | 010890705 |
| Sirajganj | Bahuli Branch | 010880160 |
| Sirajganj | Belkuchi Branch | 010881219 |
| Sirajganj | Beltail Branch | 010880252 |
| Sirajganj | Brahmangacha Branch | 010880373 |
| Sirajganj | Chandaikona Branch | 010880436 |
| Sirajganj | Dhubil Branch | 010880731 |
| Sirajganj | Enayetpur Branch | 010880823 |
| Sirajganj | Ghurka Branch | 010880881 |
| Sirajganj | Kalibari Road Branch | 010881006 |
| Sirajganj | New Market Branch | 010881451 |
| Sirajganj | Nimgachhi Branch | 010881514 |
| Sirajganj | Pangashiahat Branch | 010881572 |
| Sirajganj | Parjana Vatpara Branch | 010881606 |
| Sirajganj | Raiganj Branch | 010881693 |
| Sirajganj | Shahzadpur Branch | 010881901 |
| Sirajganj | Somespur Branch | 010881998 |
| Sirajganj | SS Road Branch | 010881785 |
| Sirajganj | Station Road Branch | 010882050 |
| Sirajganj | Talgachi Bazar Branch | 010882113 |
| Sirajganj | Ullapara Branch | 010882234 |
| Sunamganj | Ambari Bazar Branch | 010900040 |
| Sunamganj | Chhatak Branch | 010900224 |
| Sunamganj | Derai Branch | 010900253 |
| Sunamganj | Duara Bazar Branch | 010900345 |
| Sunamganj | Sunamganj Branch | 010901128 |
| Sylhet | Amberkhana Branch | 010910043 |
| Sylhet | Bairagir Bazar Branch | 010910135 |
| Sylhet | Balaganj Branch | 010910164 |
| Sylhet | Bandar Bazar Branch | 010910193 |
| Sylhet | Beanibazar Branch | 010910319 |
| Sylhet | Biswanath Branch | 010910430 |
| Sylhet | Boaljur Bazar Branch | 010910498 |
| Sylhet | Chagli Bazar Branch | 010910614 |
| Sylhet | Chawkbazar Branch | 010910735 |
| Sylhet | Dewalgram Branch | 010911242 |
| Sylhet | Dhakadakshin Branch | 010911305 |
| Sylhet | Fenchuganj Branch | 010911363 |
| Sylhet | Gasbari Bazar Branch | 010911518 |
| Sylhet | Goalabazar Branch | 010911547 |
| Sylhet | Godown Bazar Branch | 010911576 |
| Sylhet | Golapganj Branch | 010911600 |
| Sylhet | Haripur Gas Field Branch | 010911721 |
| Sylhet | Hatimganj Branch | 010911750 |
| Sylhet | Jalalpur Bazar Branch | 010911871 |
| Sylhet | Kakardi Bazar Branch | 010911934 |
| Sylhet | Kaliginj Bazar Branch | 010911992 |
| Sylhet | Kazir Bazar Branch | 010912146 |
| Sylhet | Kuchai Branch | 010912320 |
| Sylhet | Lala Bazar Branch | 010912470 |
| Sylhet | Laldighirpar Branch | 010912504 |
| Sylhet | Mathiura Eidgah Branch | 010912562 |
| Sylhet | Ramdah Bazar Branch | 010912988 |
| Sylhet | Salutikar Bazar Branch | 010913132 |
| Sylhet | Saraker Bazar Branch | 010913161 |
| Sylhet | Shibganj Branch | 010913408 |
| Sylhet | Station Road Branch | 010913466 |
| Sylhet | Subid Bazar Branch | 010913495 |
| Sylhet | Umarpur Bazar Branch | 010914007 |
| Sylhet | Zindabazar Branch | 010914157 |
| Tangail | Aishora Branch | 010930049 |
| Tangail | Basail Branch | 010930373 |
| Tangail | Bhuapur Branch | 010930465 |
| Tangail | Chapri Bazar Branch | 010930065 |
| Tangail | Dhuburia Branch | 010930731 |
| Tangail | Ghatail Branch | 010930915 |
| Tangail | Gopalpur Branch | 010931006 |
| Tangail | Hemnagar Branch | 010931156 |
| Tangail | Jamurki Branch | 010931185 |
| Tangail | Kanchanpur Branch | 010931330 |
| Tangail | Karatia Branch | 010931369 |
| Tangail | Kawaljani Branch | 010931398 |
| Tangail | Madhupur Branch | 010931480 |
| Tangail | Mirzapur Branch | 010931514 |
| Tangail | Mirzapur Cadet College Branch | 010931543 |
| Tangail | Mohera Branch | 010931635 |
| Tangail | Mymensingh Road Branch | 010931664 |
| Tangail | Nagarpur Branch | 010931693 |
| Tangail | Nalua Bazar Branch | 010931727 |
| Tangail | Sakhipur Branch | 010932205 |
| Tangail | Shalimabad Branch | 010932142 |
| Tangail | Suruj Bazar Branch | 010932263 |
| Tangail | Tangail Branch | 010932292 |
| Tangail | Warshi Branch | 010932418 |
| Thakurgaon | Begunbari Branch | 010940134 |
| Thakurgaon | Haripur Branch | 010940468 |
| Thakurgaon | Munshirhat Branch | 010940671 |
| Thakurgaon | Thakurgaon Branch | 010940976 |