Amazon Prime Subscription from Bangladesh
zooit
Amazon Prime is a paid subscription service offered by Amazon that gives users access to services that would otherwise be unavailable, or cost extra, to the typical Amazon customer. This includes free two-day delivery, rapid delivery for a fee through Prime Now, streaming music and video, and other benefits.
Now we know about the Amazon prime but what are the actual benefits we really want to know. The exact benefits with Amazon prime is a member can get free fast shipping service along with streaming of movie, TV shows and music, exclusive shopping deals and selection, unlimited reading, and more. Shipping benefits include. Prime members with an annual membership will renew at a rate of $119/year.
10 Awesome Amazon Prime Benefits You May Have Overlooked
1-Day and Same-Day Shipping.
Prime Membership Sharing.
Unlimited Photo Storage (Prime Photos) 
Ad-Free Video Streaming (Prime Video) 
Ad-Free Music Streaming (Prime Music)
Free Twitch Subscription (Twitch Prime)
Flat-Fee Grocery Deliveries (Prime Pantry)
Kindle Ebook Rentals (Lending Library)
Free Months of Prime
Lightning Deals and Prime Day
Can I order from Amazon in Bangladesh?
Most of the seller of Amazon don't ship their product to Bangladesh. and payment method is another barrier to directly buy amazon product from Bangladesh. But you can buy amazon product through an importer. They will order, pay and deliver any kind of Amazon product to your home.
Amazon Digital Product you can use from anywhere: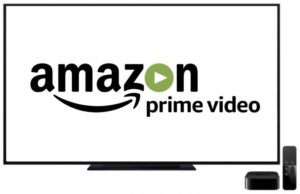 Prime Video has exclusive Prime Originals as well as popular movies and TV shows. Introductory price of USD 5.99/month for your first six months. Cancel anytime. Start your free trial. Membership renews for USD 5.99/month after six months for new customers. You may stream up to three videos at the same time using the same Amazon account.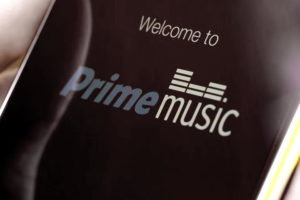 Prime Music is a benefit included in your Prime membership at no extra charge. It features more than 2 million songs and more than 2,000 playlists and stations — all ad-free, with unlimited skips and available for offline playback.As a Prime member, you can join Amazon Music Unlimited for $7.99/month for a monthly subscription or $79/year for an annual subscription. Non-Prime customers pay $9.99/month.For Family Plan users, you can stream on up to six simultaneous devices. A "device" is any of the below: The web player is the easiest way to access Amazon Music Unlimited, allowing you to log on and stream music on any device anywhere you go.
Amazon also offers Prime Reading, which grants unlimited access to over 1,000 ebooks in Kindle format, both fiction and nonfiction.

What is the Amazon family account?
Amazon Household allows you to share Amazon benefits with another adult, teens, and children in your household. Both adults share select Prime Benefits, digital content using Family Library, and can manage the profiles of teens and children in the Household. Free or paid Amazon Prime members can share their shipping benefits with up to four additional family members living in the same household. Amazon Family costs nothing to join, but you need an Amazon Prime membership to qualify.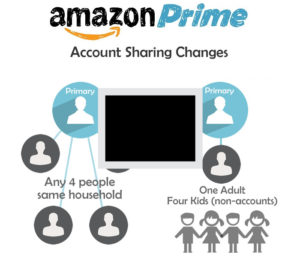 To get all these entertainment and deals you have to pay an amount yearly or monthly base. The membership fee for Amazon Prime is $119 per year or $12.99 per month. The first 30 days of the annual subscription are free, and you can cancel anytime.
But some of us may be confused about to subscribe with Amazon Prime as the money really worth or not. So to solve this problem Amazon prime give you a 30 days trial service. If you feel a need of it then you can subscribe it or if don't like it don't subscribe it.
So when you go for the subscription you may think why Amazon prime, not Amazon?. So the answer is Amazon.com is Parents Company of Amazon prime. Again Amazon.com offers standard delivery for items ordered through its website; Amazon Prime subscribers have the benefit of free, standard, or 2-day delivery, as well as reduced prices for other expedited delivery options.
After going through with all these I think you have now had a piece of clear knowledge about Amazon prime. So you can easily move with your decisions to subscribe to it or not.
How Can I Get A Amazon Prime membership Subscription In Bangladesh?
"zooFamily Community" has Amazon Prime membership, which cost you:
Sharing Amazon Prime Video:
Amazon also has put a limit on how many devices can stream videos at the same time through Amazon Video. You can stream up to three different titles at the same time on different devices, and the same title can only be streamed on two devices at one time.
Basic: One screen at a time (6$= 510BDT)
Standard: Two screens simultaneously  (10$= 850BDT)
Premium: Up to 3 screens 4 users simultaneously  (16$= 1360BDT)
The Amazon  prime video included with three individual streams can be enjoyed at the same time.
The Amazon prime video and  Music Unlimited  Family plan included with Six  devices and individual streams can be enjoyed at the same time.
For Subscription
call:+8801978569298
Facebook Group: "zooFamily Community" 
(Payment accepted by cash or B-kash or PayPal )
"Condition: All packages prices are for a single User contribution."
How to pay?
Send money>>Bkash no: 01670293053>>amount 1400BDT (4 screen/month)
*** Four devices and individual streams can be enjoyed at the same time.
(Payment accepted by cash or B-kash or PayPal )
Call For Subscription:+8801978569298