Amazon Prime Subscription from Bangladesh
zooit
Amazon Prime is a paid subscription service offered by Amazon that gives users access to services that would otherwise be unavailable, or cost extra, to the typical Amazon customer. This includes free two-day delivery, rapid delivery for a fee through Prime Now, streaming music and video, and other benefits.
Now we know about the Amazon prime but what are the actual benefits we really want to know. The exact benefits with Amazon prime is a member can get free fast shipping service along with streaming of movie, TV shows and music, exclusive shopping deals and selection, unlimited reading, and more. Shipping benefits include. Prime members with an annual membership will renew at a rate of $119/year.
10 Awesome Amazon Prime Benefits You May Have Overlooked
1-Day and Same-Day Shipping.
Prime Membership Sharing.
Unlimited Photo Storage (Prime Photos)
Ad-Free Video Streaming (Prime Video)
Ad-Free Music Streaming (Prime Music)
Free Twitch Subscription (Twitch Prime)
Flat-Fee Grocery Deliveries (Prime Pantry)
Kindle Ebook Rentals (Lending Library)
Free Months of Prime
Lightning Deals and Prime Day
How Can I Get A Amazon Prime Video Subscription In Bangladesh?
"zooFamily Community" has Amazon Prime video membership, which cost you:
299BDT Monthly (1 screen)
3499 BDT Yearly (1 screen)
For Subscription call:+8801978569297
Facebook Group: "zooFamily Community" 
(Payment accepted by cash or B-kash or PayPal )
"Condition: All packages prices are for a single User contribution."
How to pay?
Send money>>Bkash no: 01978569297 >>amount 299 BDT (4 screen/month)
Before sending money WhatsApp us: +8801978569297
*** Three devices and individual streams can be enjoyed at the same time.
(Payment accepted by cash or B-kash or PayPal )
What is Prime Video? – Amazon Prime Insider
Can I order from Amazon in Bangladesh?
Most of the seller of Amazon don't ship their product to Bangladesh. and payment method is another barrier to directly buy amazon product from Bangladesh. But you can buy amazon product through an importer. They will order, pay and deliver any kind of Amazon product to your home.
Amazon Digital Product you can use from anywhere: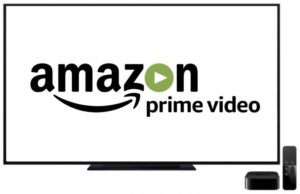 What exactly is Prime Video?
Amazon Prime Video is the streaming-video component of Amazon Prime. Like Netflix and Hulu, Amazon Prime offers unlimited streaming of tens of thousands of movies and TV shows. Unlike its two competitors, however, Amazon Prime also allows à la carte rentals and purchases of its content. You can also chose to subscribe to Prime Video only for $8.99/month. Amazon Prime hosts a number of original series, including hits like Mozart in the Jungle, Transparent, and The Man In The High Castle. Users can also stream older HBO shows, such as The Sopranos, Eastbound & Down and the first season of Veep. Like Netflix. Prime Video is a video streaming service available for Amazon Prime members. With an eligible Amazon Prime membership, you have access to thousands of Prime Video titles at no additional cost. You also have the option to rent or buy movies and TV episodes not included with Prime Video, as well as subscribe to over 100 premium channels with Prime Video Channels subscriptions.Prime Video has exclusive Prime Originals as well as popular movies and TV shows. Membership renews for USD 5.99/month after six months for new customers. You may stream up to three videos at the same time using the same Amazon account.
Can I use Amazon's streaming video services without an Amazon Prime subscription?
Yes, but you will have to buy or rent each individual piece of content you want to watch. The prices on this content can vary dramatically, from $2 for individual TV episodes to $30 or more for entire seasons. Or you can sign up for Prime Video on a monthly basis for $8.99. Free or paid Amazon Prime members can share their shipping benefits with up to four additional family members living in the same household. Amazon Family costs nothing to join, but you need an Amazon Prime membership to qualify.Amazon Prime Video is part of Amazon Prime. An Amazon Prime membership will set you back:
$5.99 per month
$59 per year, if paid upfront
The Amazon  prime video included with three individual streams can be enjoyed at the same time. The Amazon prime video and  Music Unlimited  Family plan included with Six  devices and individual streams can be enjoyed at the same time.
Sharing Amazon Prime Video:
Amazon also has put a limit on how many devices can stream videos at the same time through Amazon Video. You can stream up to three different titles at the same time on different devices, and the same title can only be streamed on two devices at one time.Starting today, non-Prime member can subscribe to Amazon Prime Video for $8.99 per month. You can cancel any time, you don't have to subscribe to a year upfront. With an Amazon Prime Video subscription, you only get access to Amazon's video library.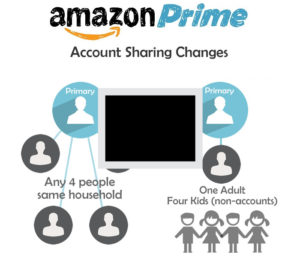 Follow The Rules 
***If you change any account I'D or Password then your account will be terminated permanently, and no refund payable.so,
dont change the password
dont forget the password
dont change the payment method
dont change the email
dont change the subscription
dont share ID and password,If you share than you will face the error problem.
The first time you log in to a new device, you need to delete the previous Amazon login record for that device. must  do it  Because amazon is too strict, it will seal your account.warranty will be voided if you will not follow the rules.