Under the nationalization law 1972, the recent United Bank Limited and Union Bank Limited had been Combined In 1972. On 15 November 2007, Janata Bank presented as an open Limited Company when the bank obtained enrolled with the Join Stock Registrars. The vision of this bank is to end up the powerful driving business bank in Bangladesh to give financial development of the nation and need to be a noticeable bank in South Asia.
There are added up to 904 branch and 164 ATM stalls arranged in Bangladesh. Then again, Janata Bank Limited included four abroad branches in UAE. After the excursion of this bank benefit, Now Janata Bank Limited is he second biggest Commercial bank the nation over.Click Here For More Information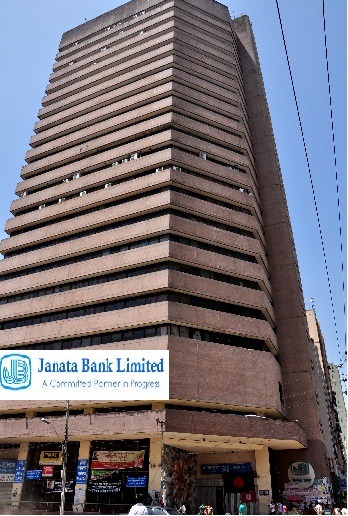 Routing Information:
The bank routing number is a nine-digit distinguishing proof number allocated to financial related foundations and this number recognizes the particular monetary establishment whereupon an installment is drawn. This exceptionally extraordinary one of a kind code is produced in Bangladesh with the mix of 3 digits bank code, 2 digits area code, 3 digits branch code and finally 1 check digit. This number is likewise imprinted on the base left of your bank check pages.
| | | |
| --- | --- | --- |
| Districts | Branch Names | Routing No. |
| Bagerhat | Bagerhat Branch | 135010107 |
| Bagerhat | Digraj Branch | 135010402 |
| Bagerhat | Foylahat Branch | 135010431 |
| Bagerhat | Lokhpur Branch | 135010828 |
| Bagerhat | Mongla Port Compound Branch | 135011001 |
| Bagerhat | Putikhali Branch | 135011151 |
| Bagerhat | Rail Road Branch | 135011180 |
| Bagerhat | Rampal Branch | 135011214 |
| Bagerhat | Sharankhola Branch | 135011306 |
| Bandarban | Bandarban Branch | 135030132 |
| Bandarban | Lama Branch | 135030190 |
| Bandarban | Naikhangchhari Branch | 135030224 |
| Barguna | Amtali Branch | 135040043 |
| Barguna | Barguna Branch | 135040193 |
| Barisal | Agailjhara Branch | 135060078 |
| Barisal | Alekanda Bangla Bazar Branch | 135060102 |
| Barisal | Bakerganj Branch | 135060223 |
| Barisal | Barisal Branch | 135060344 |
| Barisal | Barisal Medical College Branch | 135061330 |
| Barisal | Bazar Road Branch | 135060407 |
| | | |
| --- | --- | --- |
| Barisal | Bhurghata Branch | 135060494 |
| Barisal | Chawkbazar Branch | 135060702 |
| Barisal | Kakardha Branch | 135067776 |
| Barisal | Kalashkathi Branch | 135061064 |
| Barisal | Kashipur Branch | 135061930 |
| Barisal | Muladi Branch | 135061219 |
| Barisal | Natun Bazar Branch | 135061543 |
| Barisal | Padrishibpur Branch | 135061572 |
| Barisal | Paterhat Branch | 135061635 |
| Barisal | Port Road Branch | 135061664 |
| Barisal | Sarikal Branch | 135062021 |
| Barisal | Torki Branch | 135062205 |
| Bhola | Alinagar Branch | 135090048 |
| Bhola | Bhola Branch | 135090130 |
| Bhola | Borhanuddin Branch | 135090198 |
| Bhola | Char Fasson Branch | 135090222 |
| Bhola | Darun Bazar Branch | 135090343 |
| Bhola | Kunjerhat Bazar Branch | 135090648 |
| Bhola | Lalmohan Branch | 135090701 |
| Bogra | Adamdighi Branch | 135100046 |
| Bogra | Bogra Branch | 135100462 |
| Bogra | BSCIC Industrial Estate Branch | 135100525 |
| Bogra | Chandaikona Branch | 135100675 |
| Bogra | Chandan Baishya Branch | 135100709 |
| Bogra | Chandni Bazar Branch | 135100738 |
| Bogra | Fuldighi Branch | 135101003 |
| Bogra | Godarpara Branch | 135101124 |
| Bogra | Katnarpara Branch | 135101579 |
| Bogra | Kundagram Branch | 135101661 |
| Bogra | Palli Unnayan Academy Branch | 135102381 |
| Bogra | Ranirhat Branch | 135102352 |
| Bogra | Santahar Branch | 135102415 |
| Bogra | Shatabdi Market Branch | 135102444 |
| Bogra | Sherpur Branch | 135102749 |
| Bogra | Shibganj Branch | 135102802 |
| Bogra | Sonatola Branch | 135102981 |
| Brahmanbaria | Akhauara Branch | 135120042 |
| Brahmanbaria | Aruail Branch | 135120071 |
| Brahmanbaria | Ashuganj Branch | 135120105 |
| Brahmanbaria | Banchharampur Branch | 135120255 |
| Brahmanbaria | Bayek Branch | 135120318 |
| Brahmanbaria | Bholachang Bazar Branch | 135120347 |
| Brahmanbaria | Biddyakut Branch | 135120376 |
| Brahmanbaria | Brahmanbaria Branch | 135120468 |
| Brahmanbaria | Brahmanbaria Cooperative Branch | 135120192 |
| Brahmanbaria | Chinair Bazar Branch | 135120992 |
| Brahmanbaria | Chunta Branch | 135120705 |
| Brahmanbaria | Kasba Branch | 135121038 |
| Brahmanbaria | Krishna Nagar Branch | 135120734 |
| Brahmanbaria | Kuti Branch | 135121067 |
| Brahmanbaria | Mogra Bazar Branch | 135121333 |
| Brahmanbaria | Nabinagar Branch | 135121362 |
| Brahmanbaria | Niaz Park Branch | 135121454 |
| Brahmanbaria | Rupashdi Branch | 135121533 |
| Brahmanbaria | Sarail Cooperative Branch | 135121638 |
| Brahmanbaria | Shuhilpur Branch | 135121759 |
| Brahmanbaria | Tanbazar Branch | 135121870 |
| Brahmanbaria | Ujanchar Bazar Branch | 135121904 |
| Chandpur | Balithoba Bazar Branch | 135130087 |
| Chandpur | Bepanibagh Branch | 135130258 |
| Chandpur | Chandpur Cooperative Branch | 135130340 |
| Chandpur | Chandpur Puran Bazar Branch | 135130403 |
| Chandpur | Faridganj Branch | 135130674 |
| Chandpur | Gallak Bazar Branch | 135130737 |
| Chandpur | Hajiganj Branch | 135130887 |
| Chandpur | Kachua Branch | 135130911 |
| Chandpur | Kalipur Bazar Branch | 135130979 |
| Chandpur | Matlab Branch | 135131181 |
| Chandpur | Mohanpur Branch | 135131307 |
| Chandpur | Natun Bazar Branch | 135131486 |
| Chandpur | Palakhal Branch | 135131602 |
| Chandpur | Satbaria Branch | 135131844 |
| Chandpur | Sengarchar Branch | 135131907 |
| Chandpur | Suchipara Branch | 135132119 |
| Chandpur | Sujatpur Bazar Branch | 135131428 |
| Chapai Nawabganj | Chapai Nawabganj Branch | 135700259 |
| Chapai Nawabganj | Chatra Branch | 135700288 |
| Chapai Nawabganj | Dewpara Branch | 135700370 |
| Chapai Nawabganj | Kansat Branch | 135700525 |
| Chapai Nawabganj | Mallikpur Branch | 135700675 |
| Chapai Nawabganj | Nachole Branch | 135700738 |
| Chapai Nawabganj | Ranihati Branch | 135700859 |
| Chapai Nawabganj | Rohanpur Branch | 135700888 |
| Chapai Nawabganj | Shibganj Branch | 135700941 |
| Chittagong | Ambagan Branch | 135150317 |
| Chittagong | Amir Market Branch | 135150375 |
| Chittagong | Asadganj Branch | 135150612 |
| Chittagong | Ashraf Ali Road Branch | 135150641 |
| Chittagong | Aturar Depo Branch | 135150704 |
| Chittagong | Bakalia Branch | 135154397 |
| Chittagong | Baluchara Branch | 135150854 |
| Chittagong | Barabkunda Branch | 135151037 |
| Chittagong | Bayazid Bostami Branch | 135150825 |
| Chittagong | Bomanghat Branch | 135151332 |
| Chittagong | Burishchar Branch | 135151453 |
| Chittagong | Chaktai Branch | 135151758 |
| Chittagong | Chawkbazar Branch | 135151729 |
| Chittagong | Chittagong Cantonment Branch | 135151990 |
| Chittagong | Chittagong CPZ Branch | 135151574 |
| Chittagong | Chittagong Foreign Exchange Branch | 135152836 |
| Chittagong | Chittagong Ladies Branch | 135154489 |
| Chittagong | Chittagong Port Branch | 135156287 |
| Chittagong | Chittagong University Branch | 135152081 |
| Chittagong | Chittagong WASA Branch | 135157752 |
| Chittagong | Chottagong New Market Branch | 135155659 |
| Chittagong | Chowdhuryhat Branch | 135152173 |
| Chittagong | City Corporation Branch | 135152207 |
| Chittagong | Colonelhat Branch | 135152294 |
| Chittagong | CUFL Branch | 135151637 |
| Chittagong | Dewanhat Branch | 135152449 |
| Chittagong | Dohazari Branch | 135152560 |
| Chittagong | Dry Dock Branch | 135152599 |
| Chittagong | Faizia Bazar Branch | 135152652 |
| Chittagong | Fatikchhari Branch | 135152744 |
| Chittagong | Firingi Bazar Branch | 135152807 |
| Chittagong | Gohira Branch | 135153019 |
| Chittagong | Hathazari Branch | 135153222 |
| Chittagong | Jalilnagar Branch | 135153556 |
| Chittagong | Jorarganj Branch | 135153619 |
| Chittagong | Jubilee Road Branch | 135153648 |
| Chittagong | Kadamtali Branch | 135153730 |
| Chittagong | Kalurghat Branch | 135153914 |
| Chittagong | Kamar Ali Bazar Branch | 135154005 |
| Chittagong | Karerhat Branch | 135154063 |
| Chittagong | Katghar Branch | 135154092 |
| Chittagong | Kazir Dewri Branch | 135154155 |
| Chittagong | Khatunganj Branch | 135154300 |
| Chittagong | Kumira Branch | 135154450 |
| Chittagong | Laldighi East Branch | 135154542 |
| Chittagong | Lohagara Branch | 135154663 |
| Chittagong | Mimi Super Market Branch | 135154997 |
| Chittagong | Mirsharai Branch | 135155059 |
| Chittagong | Mohammadpur Branch | 135155233 |
| Chittagong | Muradpur Branch | 135155325 |
| Chittagong | Nazirhat Branch | 135155596 |
| Chittagong | Padua Branch | 135155891 |
| Chittagong | Pahartali Branch | 135155925 |
| Chittagong | Patenga Road Branch | 135156311 |
| Chittagong | Patiya Branch | 135156166 |
| Chittagong | Reazuddin Bazar Branch | 135156524 |
| Chittagong | Sadarghat Road Branch | 135156737 |
| Chittagong | Sadharan Bima Bhaban Branch | 135156708 |
| Chittagong | Salimpur Branch | 135156858 |
| Chittagong | Sarkerhat Branch | 135157002 |
| Chittagong | Satkania Branch | 135156645 |
| Chittagong | Shaherkhali Branch | 135157181 |
| Chittagong | Sitakunda Branch | 135157394 |
| Chittagong | Sk Mujib Road Branch | 135157457 |
| Chittagong | Strand Road Branch | 135157578 |
| Chittagong | Terri Bazar Branch | 135157631 |
| Chuadanga | Alamdanga Branch | 135180040 |
| Chuadanga | Chuadanga Branch | 135180253 |
| Chuadanga | Darshana Branch | 135180316 |
| Chuadanga | Hashadah Branch | 135180466 |
| Chuadanga | Jibannagar Branch | 135180587 |
| Chuadanga | Kapashdanga Branch | 135180679 |
| Chuadanga | Rail Bazar Branch | 135180224 |
| Comilla | AK Fazlul Haque Road Branch | 135190043 |
| Comilla | Alkara Branch | 135190106 |
| Comilla | Baira Branch | 135190348 |
| Comilla | Barura Branch | 135190498 |
| Comilla | Batakandi Bazar Branch | 135190522 |
| Comilla | Bharashar Bazar Branch | 135190614 |
| Comilla | Bhowksher Bazar Branch | 135190580 |
| Comilla | Bhulain Bazar Branch | 135190793 |
| Comilla | Burichang Branch | 135190827 |
| Comilla | Chandina Samabay Branch | 135190919 |
| Comilla | Chauddagram Branch | 135191068 |
| Comilla | Chawkbazar Branch | 135190977 |
| Comilla | Comilla Branch | 135191271 |
| Comilla | Comilla Cadet College Branch | 135191189 |
| Comilla | Comilla Cooperative Branch | 135191242 |
| Comilla | Comilla EPZ Branch | 135191305 |
| Comilla | Comilla University Branch | 135191176 |
| Comilla | Companiganj Branch | 135191426 |
| Comilla | Daudkandi Branch | 135191518 |
| Comilla | Debidwar New Market Branch | 135191639 |
| Comilla | Dharmapur Branch | 135191750 |
| Comilla | Dulalpur Bazar Branch | 135191871 |
| Comilla | Elahabad Bazar Branch | 135190243 |
| Comilla | Fakirbazar Branch | 135191934 |
| Comilla | Gandamati Bazar Branch | 135192054 |
| Comilla | Gouripur Bazar Branch | 135192146 |
| Comilla | Gunabati Branch | 135192175 |
| Comilla | Homna Branch | 135192238 |
| Comilla | Jafarganj Branch | 135192320 |
| Comilla | Kamalla Branch | 135192470 |
| Comilla | Kandirpar Branch | 135192504 |
| Comilla | Laksam Branch | 135192717 |
| Comilla | Mohanpur Bazar Branch | 135192988 |
| Comilla | Nalghar Bazar Branch | 135193224 |
| Comilla | Nangalkot Branch | 135193253 |
| Comilla | Payerkhola Branch | 135193495 |
| Comilla | Ramchandrapur Branch | 135193640 |
| Comilla | Ramkrishnapur Branch | 135193679 |
| Comilla | Shahebabad Bazar Branch | 135193790 |
| Comilla | Shasangachha Branch | 135193853 |
| Comilla | Shashidal Bazar Branch | 135193882 |
| Comilla | Shuaganj Bazar Branch | 135190230 |
| Comilla | Sundalpur Branch | 135194065 |
| Cox's Bazar | Chakaria Branch | 135220168 |
| Cox's Bazar | Cox's Bazar Branch | 135220313 |
| Cox's Bazar | Kutubdia Branch | 135220676 |
| Cox's Bazar | Pekua Branch | 135220821 |
| Cox's Bazar | Ramu Branch | 135220850 |
| Cox's Bazar | Teknaf Branch | 135220913 |
| Dhaka | Abdul Gani Road Branch | 135270042 |
| Dhaka | Abul Hasnat Road Branch | 135270071 |
| Dhaka | Alubazar Branch | 135270226 |
| Dhaka | Aminbazar Branch | 135260131 |
| Dhaka | Arambagh Branch | 135271188 |
| Dhaka | Armanitola Branch | 135270318 |
| Dhaka | Ashrafabad Road Branch | 135270068 |
| Dhaka | Badda Branch | 135260344 |
| Dhaka | Balughat Bazar Branch | 135263583 |
| Dhaka | Banani Branch | 135260436 |
| Dhaka | Bangla Motor Branch | 135270855 |
| Dhaka | Bangshal Road Branch | 135270884 |
| Dhaka | Begum Rokeya Sarani Branch | 135260678 |
| Dhaka | Champatali Lane Branch | 135271241 |
| Dhaka | Chawakbazar Branch | 135271270 |
| Dhaka | Dakshinkhan Branch | 135260915 |
| Dhaka | Dhaka College Gate Branch | 135261064 |
| Dhaka | Dhaka Foreign Exchange Branch | 135272358 |
| Dhaka | Dhaka New Market Branch | 135263525 |
| Dhaka | Dhaka University Campus Branch | 135271759 |
| Dhaka | Dhakeshwari Road Branch | 135271812 |
| Dhaka | Dhamrai Branch | 135261156 |
| Dhaka | Dhanmondi Branch | 135261185 |
| Dhaka | Dilkusha Branch | 135271933 |
| Dhaka | DMCH Branch | 135272024 |
| Dhaka | Elephant Road Branch | 135261369 |
| Dhaka | English Road Branch | 135272145 |
| Dhaka | Fakirapool Branch | 135272174 |
| Dhaka | Farashganj Branch | 135272237 |
| Dhaka | Farmgate Branch | 135261480 |
| Dhaka | Fulbaria Branch | 135272387 |
| Dhaka | Galimpur Branch | 135272008 |
| Dhaka | Ganashastha Kendra Branch | 135261664 |
| Dhaka | Gandaria Branch | 135272440 |
| Dhaka | Green Road Branch | 135261693 |
| Dhaka | Gulshan Circle 1 Branch | 135261756 |
| Dhaka | Gulshan Circle 2 Branch | 135261785 |
| Dhaka | Hatkhola Road Ladies Branch | 135272624 |
| Dhaka | Hazaribagh Branch | 135261969 |
| Dhaka | ICMH Branch | 135272774 |
| Dhaka | Imamganj Branch | 135272837 |
| Dhaka | Islampur Road Branch | 135273010 |
| Dhaka | IWTA Branch | 135273078 |
| Dhaka | Jamuna Future Park Branch | 135260331 |
| Dhaka | Janata Bhaban Branch | 135273131 |
| Dhaka | Jurain Branch | 135273315 |
| Dhaka | Kamalapur Bazar Branch | 135273528 |
| Dhaka | Kaptan Bazar Branch | 135273610 |
| Dhaka | Karwan Bazar Branch | 135262568 |
| Dhaka | Kemal Ataturk Avenue Branch | 135262500 |
| Dhaka | Khilgaon Road Branch | 135273678 |
| Dhaka | Lakshmibazar Branch | 135273852 |
| Dhaka | Local Office Branch | 135273881 |
| Dhaka | Mirpur 1 Branch | 135263109 |
| Dhaka | Mirpur 10 Branch | 135263138 |
| Dhaka | Mitford Road Branch | 135274127 |
| Dhaka | Moghbazar Branch | 135274185 |
| Dhaka | Mohakhali Branch | 135263220 |
| Dhaka | Mohammadpur Branch | 135263341 |
| Dhaka | Mokimkatra Branch | 135274219 |
| Dhaka | Motijheel Branch | 135274277 |
| Dhaka | Mouchak Market Branch | 135274398 |
| Dhaka | Mugdapara Branch | 135274451 |
| Dhaka | Nagar Bhaban Branch | 135274572 |
| Dhaka | Narinda Road Branch | 135274635 |
| Dhaka | Nawabganj Branch | 135274693 |
| Dhaka | Nawabpur Road Branch | 135274785 |
| Dhaka | Nayarhat Branch | 135263462 |
| Dhaka | Nazimuddin Road Branch | 135274930 |
| Dhaka | NRB Corporate Branch | 135275126 |
| Dhaka | Posta Branch | 135275292 |
| Dhaka | Postagola Branch | 135275326 |
| Dhaka | Purana Paltan Branch | 135275384 |
| Dhaka | Rajanigandha Super Market Branch | 135263888 |
| Dhaka | Rajarbagh Branch | 135275568 |
| Dhaka | Rajfulbaria Branch | 135263859 |
| Dhaka | Rajuk Bhaban Branch | 135275650 |
| Dhaka | Ramna Branch | 135275713 |
| Dhaka | Rampura Branch | 135275742 |
| Dhaka | Rayerbazar Branch | 135263941 |
| Dhaka | REB Corporate Branch | 135263675 |
| Dhaka | Rupnagar Branch | 135264016 |
| Dhaka | Ruposhi Bangla Hotel Branch | 135271667 |
| Dhaka | Sadarghat Branch | 135275926 |
| Dhaka | Sarulia Branch | 135276046 |
| Dhaka | Satmasjid Road Branch | 135264061 |
| Dhaka | Savar Branch | 135264090 |
| Dhaka | Shantinagar Branch | 135276370 |
| Dhaka | Sher-e-Bangla Nagar Branch | 135264245 |
| Dhaka | Shyamoli Branch | 135264308 |
| Dhaka | Shyampur Branch | 135276525 |
| Dhaka | Sonargaon Road Branch | 135276583 |
| Dhaka | Tejgaon Industrial Area Branch | 135264511 |
| Dhaka | Thatari Bazar Branch | 135276675 |
| Dhaka | Tipu Sultan Road Branch | 135276709 |
| Dhaka | Topkhana Road Branch | 135276738 |
| Dhaka | UGC Bhaban Branch | 135264579 |
| Dhaka | Urdu Road Branch | 135276796 |
| Dhaka | Uttara Model Town Branch | 135264690 |
| Dhaka | Uttarkhan Branch | 135264603 |
| Dhaka | Victoria Park Branch | 135276820 |
| Dhaka | WAPDA Corporate Branch | 135276941 |
| Dhaka | Zero Point Branch | 135275142 |
| Dhaka | Zinzira Branch | 135277090 |
| Dinajpur | Aftabganj Branch | 135280045 |
| Dinajpur | Bahadur Bazar Branch | 135280108 |
| Dinajpur | Bara Bandar Branch | 135280195 |
| Dinajpur | Birampur Branch | 135280340 |
| Dinajpur | Chirir Bandar Branch | 135280524 |
| Dinajpur | Dashmail More Branch | 135282148 |
| Dinajpur | Dinajpur Branch | 135280708 |
| Dinajpur | Dinajpur Medical College Road Branch | 135280737 |
| Dinajpur | Fulbari Bazar Branch | 135281907 |
| Dinajpur | Hili Sthala Bandar Branch | 135282027 |
| Dinajpur | Kabirajhat Branch | 135281031 |
| Dinajpur | Narabari Branch | 135281602 |
| Dinajpur | Parbatipur Branch | 135281815 |
| Dinajpur | Pulhat Branch | 135281936 |
| Dinajpur | Setabganj Branch | 135282177 |
| Faridpur | Bhanga Branch | 135290280 |
| Faridpur | Boalmari Branch | 135291300 |
| Faridpur | Faridpur Branch | 135290556 |
| Faridpur | Goalchamat Branch | 135290619 |
| Faridpur | Kalamridha Branch | 135290851 |
| Faridpur | Station Road Branch | 135291397 |
| Faridpur | Titumir Market Branch | 135291489 |
| Feni | Bakerbazar Branch | 135300167 |
| Feni | Chhagalnaiya Branch | 135300312 |
| Feni | College Road Branch | 135300341 |
| Feni | Daganbhuiyan Branch | 135300370 |
| Feni | Dudhmukha Branch | 135300433 |
| Feni | Feni Branch | 135300583 |
| Feni | Fulgazi Branch | 135300617 |
| Feni | Hazir Bazar Branch | 135300709 |
| Feni | Mohipal Branch | 135301061 |
| Feni | Mohuriganj Branch | 135301090 |
| Feni | Motiganj Branch | 135301124 |
| Feni | Munshirhat Branch | 135301153 |
| Feni | Olama Bazar Branch | 135301216 |
| Feni | Parshuram Branch | 135301274 |
| Feni | Rajapur Branch | 135301308 |
| Feni | Sonagazi Branch | 135301487 |
| Gaibandha | Bamandanga Branch | 135320105 |
| Gaibandha | Bridge Road Branch | 135320255 |
| Gaibandha | Gaibandha Branch | 135320550 |
| Gaibandha | Gobindaganj Branch | 135320589 |
| Gaibandha | Hat Lakshmipur Branch | 135320613 |
| Gaibandha | Kalir Bazar Branch | 135320055 |
| Gaibandha | Mirganj Bazar Branch | 135320947 |
| Gaibandha | Palashbari Branch | 135321096 |
| Gaibandha | Tulshighat Branch | 135321333 |
| Gazipur | BOU Campus Branch | 135331181 |
| Gazipur | Gazipur Branch | 135330524 |
| Gazipur | Kaliakoir Branch | 135330795 |
| Gazipur | Mouchak Scout Camp Branch | 135331099 |
| Gazipur | Porabari Bazar Branch | 135331244 |
| Gazipur | Tongi Branch | 135331631 |
| Gopalganj | Gopalganj Branch | 135350409 |
| Gopalganj | Kotalipara Branch | 135350670 |
| Gopalganj | Muksudpur Branch | 135350733 |
| Gopalganj | Ragdhi Branch | 135350917 |
| Gopalganj | Satpar Branch | 135351066 |
| Gopalganj | Tungipara Branch | 135351095 |
| Habiganj | Bahubal Branch | 135360136 |
| Habiganj | Bulla Bazar Branch | 135360228 |
| Habiganj | Chhatian Bazar Branch | 135360257 |
| Habiganj | Chunarughat Branch | 135360349 |
| Habiganj | Goplar Bazar Branch | 135360552 |
| Habiganj | Habiganj Branch | 135360644 |
| Habiganj | Madhabpur Branch | 135360886 |
| Habiganj | Markuli Branch | 135360949 |
| Habiganj | Montala Branch | 135361030 |
| Habiganj | Nabiganj Branch | 135361098 |
| Habiganj | Nayapara Branch | 135361214 |
| Habiganj | Shayestaganj Branch | 135361393 |
| Jamalpur | Bakshiganj Bazar Branch | 135390135 |
| Jamalpur | Baliajuri Bazar Branch | 135390193 |
| Jamalpur | Dewanganj Bazar Branch | 135390469 |
| Jamalpur | Dhanua Kamalpur Branch | 135390551 |
| Jamalpur | Islampur Branch | 135390764 |
| Jamalpur | Jamalpur Branch | 135390919 |
| Jamalpur | Jamuna Sar Karkhana Branch | 135391000 |
| Jamalpur | Melandah Branch | 135391271 |
| Jamalpur | Nandina Branch | 135391305 |
| Jamalpur | Sarishabari Branch | 135391484 |
| Jamalpur | Station Road Branch | 135391668 |
| Jamalpur | Zonail Bazar Branch | 135390056 |
| Jessore | Bakra Branch | 135410165 |
| Jessore | Benapole Branch | 135410286 |
| Jessore | Chanchra Branch | 135410431 |
| Jessore | Chatiantola Branch | 135410499 |
| Jessore | HMM Road Branch | 135410794 |
| Jessore | Jhikargachha Branch | 135411098 |
| Jessore | Keshabpur Branch | 135411214 |
| Jessore | Ladies Branch | 135411335 |
| Jessore | Mahakal Branch | 135411456 |
| Jessore | MK Road Branch | 135411427 |
| Jessore | Monirampur Branch | 135411519 |
| Jessore | Navaran Branch | 135411601 |
| Jessore | Noapara Branch | 135411630 |
| Jessore | Upashahar Branch | 135412297 |
| Jhalakati | Jhalakati Branch | 135420313 |
| Jhalakati | Station Road Branch | 135420647 |
| Jhenaidah | Bhatai Bazar Branch | 135440348 |
| Jhenaidah | Bhawanipur Branch | 135440227 |
| Jhenaidah | Bishaykhali Branch | 135440256 |
| Jhenaidah | Ganna Bazar Branch | 135440377 |
| Jhenaidah | Harinakundu Branch | 135440498 |
| Jhenaidah | Hatfazilpur Branch | 135440522 |
| Jhenaidah | Jhenaidah Branch | 135440643 |
| Jhenaidah | Joradah Branch | 135440706 |
| Jhenaidah | Kaliganj Branch | 135440793 |
| Jhenaidah | Katlagari Bazar Branch | 135440919 |
| Jhenaidah | Kotchandpur Branch | 135441000 |
| Jhenaidah | Maheshpur Branch | 135441097 |
| Jhenaidah | Shailkupa Branch | 135441189 |
| Joypurhat | Jamalganj Branch | 135380374 |
| Joypurhat | Joypurhat Branch | 135380408 |
| Joypurhat | Panchbibi Branch | 135380679 |
| Joypurhat | Tilakpur Branch | 135380824 |
| Khagrachhari | Khagrachhari Branch | 135460102 |
| Khulna | Alamnagar Branch | 135470042 |
| Khulna | BISIC Industrial Estate Branch | 135470439 |
| Khulna | Daulatpur Branch | 135470705 |
| Khulna | Gallamari Branch | 135470884 |
| Khulna | Hazi Mohsin Road Branch | 135470976 |
| Khulna | Helatala Road Branch | 135471009 |
| Khulna | Kapilmuni Bazar Branch | 135471304 |
| Khulna | KDA Building Branch | 135471188 |
| Khulna | Khalishpur Branch | 135471454 |
| Khulna | Khan A Sabur Road Branch | 135471517 |
| Khulna | Khan Jahan Ali Road Branch | 135471483 |
| Khulna | Khulna Branch | 135471759 |
| Khulna | KUET Branch | 135471241 |
| Khulna | Mirerdanga Branch | 135471870 |
| Khulna | Noornagar Branch | 135472024 |
| Khulna | Paikgachha Branch | 135472082 |
| Khulna | Roosevelt Jetty Branch | 135472208 |
| Khulna | Rupsha Branch | 135472237 |
| Khulna | Rupsha East Branch | 135472266 |
| Khulna | Shalua Bazar Branch | 135472532 |
| Khulna | Sheikpara Bazar Branch | 135472479 |
| Kishoreganj | Bajitpur Branch | 135480108 |
| Kishoreganj | Bangalpara Branch | 135480137 |
| Kishoreganj | Bhairab Bazar Branch | 135480229 |
| Kishoreganj | Bhairab Bus Stand Branch | 135480058 |
| Kishoreganj | Ghagra Bazar Branch | 135480337 |
| Kishoreganj | Itna Branch | 135480432 |
| Kishoreganj | Katiadi Branch | 135480582 |
| Kishoreganj | Katkhal Bazar Branch | 135480645 |
| Kishoreganj | Kishoreganj Branch | 135480708 |
| Kishoreganj | Kuliarchar Branch | 135480737 |
| Kishoreganj | Laxmipur Bazar Branch | 135480795 |
| Kishoreganj | Manikhali Bazar Branch | 135480829 |
| Kishoreganj | Mithamoin Branch | 135480940 |
| Kishoreganj | Sararchar Branch | 135481099 |
| Kurigram | Bhurungamari Branch | 135490101 |
| Kurigram | Durgapur Branch | 135490343 |
| Kurigram | Kurigram Branch | 135490406 |
| Kurigram | Nageshwari Branch | 135490464 |
| Kurigram | Raiganj Branch | 135490556 |
| Kurigram | Trimohani Bazar Branch | 135490169 |
| Kurigram | Ulipur Branch | 135490701 |
| Kushtia | Allardargah Branch | 135500075 |
| Kushtia | Bagulat Branch | 135500138 |
| Kushtia | Barakhada Branch | 135500259 |
| Kushtia | Bheramara Branch | 135500288 |
| Kushtia | Chowrhas Bazar Branch | 135500341 |
| Kushtia | Dangmarka Bazar Branch | 135500433 |
| Kushtia | Khajanagar Branch | 135500804 |
| Kushtia | Khoksa Branch | 135500820 |
| Kushtia | Kumarkhali Branch | 135500888 |
| Kushtia | Kushtia Branch | 135500970 |
| Kushtia | Rajarhat Branch | 135501429 |
| Kushtia | Ramcandra Roy Street Branch | 135501458 |
| Kushtia | Sukanta Bipani Branch | 135501603 |
| Lakshmipur | Bhatra Bazar Branch | 135510131 |
| Lakshmipur | Char Alexander Branch | 135510223 |
| Lakshmipur | Charshahi Basurhat Branch | 135510081 |
| Lakshmipur | Dalal Bazar Branch | 135510407 |
| Lakshmipur | Haiderganj Branch | 135510531 |
| Lakshmipur | Lakshmipur Branch | 135510760 |
| Lakshmipur | Mandari Bazar Branch | 135510823 |
| Lakshmipur | Raipur Branch | 135510973 |
| Lakshmipur | Ramganj Branch | 135511035 |
| Lalmonirhat | Aditmari Branch | 135520042 |
| Lalmonirhat | Baura Branch | 135520134 |
| Lalmonirhat | Bhotemari Branch | 135520163 |
| Lalmonirhat | Burimari Branch | 135520192 |
| Lalmonirhat | Hatibanda Branch | 135520400 |
| Lalmonirhat | Kaliganj Branch | 135520439 |
| Lalmonirhat | Lalmonirhat Branch | 135520468 |
| Lalmonirhat | Patgram Branch | 135520589 |
| Madaripur | Charmuguria Branch | 135540130 |
| Madaripur | Kalkini Branch | 135540280 |
| Madaripur | Madaripur Branch | 135540464 |
| Madaripur | Mostafapur Branch | 135540556 |
| Madaripur | Puran Bazar Branch | 135540435 |
| Madaripur | Shibchar Branch | 135540701 |
| Magura | Arpara Branch | 135550133 |
| Magura | Binodpur Branch | 135550225 |
| Magura | Gangarampur Branch | 135550346 |
| Magura | Khamarpara Branch | 135550467 |
| Magura | Langalbandh Branch | 135550520 |
| Magura | Magura Branch | 135550588 |
| Magura | Mohammadpur Branch | 135550612 |
| Magura | Nakole Branch | 135550670 |
| Magura | Naohata Branch | 135550733 |
| Magura | Rajapur Branch | 135550791 |
| Magura | Shimakhali Branch | 135550917 |
| Magura | Singra Bazar Branch | 135550946 |
| Manikganj | Manikganj Branch | 135560615 |
| Manikganj | South Jamshahat Branch | 135560857 |
| Meherpur | Bamundi Bazar Branch | 135570100 |
| Meherpur | Meherpur Branch | 135570434 |
| Moulvibazar | Akatona Branch | 135580495 |
| Moulvibazar | Baralekha Branch | 135580103 |
| Moulvibazar | Bhanugach Branch | 135580190 |
| Moulvibazar | Gararai Bazar Branch | 135580611 |
| Moulvibazar | Jaifarnagar Branch | 135580640 |
| Moulvibazar | Juri Branch | 135580679 |
| Moulvibazar | Kazir Bazar Branch | 135581128 |
| Moulvibazar | Kulaura Branch | 135580945 |
| Moulvibazar | Moulvibazar Branch | 135581210 |
| Moulvibazar | Rajnagar Branch | 135581399 |
| Moulvibazar | Sreemangal Branch | 135581728 |
| Munshiganj | Abdullahpur Branch | 135590043 |
| Munshiganj | Betka Branch | 135590256 |
| Munshiganj | Bhagyakul Branch | 135590319 |
| Munshiganj | Kamalaghat Branch | 135590735 |
| Munshiganj | Munshiganj Branch | 135591039 |
| Munshiganj | Subachani Bazar Branch | 135591455 |
| Munshiganj | Tongibari Branch | 135591547 |
| Mymensingh | Bhaluka Branch | 135610310 |
| Mymensingh | Charpara Branch | 135610499 |
| Mymensingh | Dhala Branch | 135610736 |
| Mymensingh | Dhobaura Branch | 135612055 |
| Mymensingh | Gouripur Academy Centre Branch | 135611098 |
| Mymensingh | Haluaghat Branch | 135611151 |
| Mymensingh | Ladies Branch | 135611427 |
| Mymensingh | Muktagachha Branch | 135611698 |
| Mymensingh | Munshirhat Branch | 135611722 |
| Mymensingh | Mymensingh Branch | 135611827 |
| Mymensingh | Mymensingh Cantonment Branch | 135610431 |
| Mymensingh | Nandail Road Bazar Branch | 135611935 |
| Mymensingh | Natun Bazar Branch | 135611964 |
| Mymensingh | Shyamganj Branch | 135612118 |
| Mymensingh | Tarakanda Branch | 135612268 |
| Naogaon | Agradigun Branch | 135640072 |
| Naogaon | Atrai Branch | 135640164 |
| Naogaon | Baidyapur Branch | 135640227 |
| Naogaon | Bandaikhara Branch | 135640285 |
| Naogaon | Chowmashia Bazar Branch | 135640256 |
| Naogaon | Deluabarihat Branch | 135640469 |
| Naogaon | Dhamoirhat Branch | 135640498 |
| Naogaon | Gaganpur Branch | 135640580 |
| Naogaon | Gobarchapahat Branch | 135640614 |
| Naogaon | Hapania Branch | 135640643 |
| Naogaon | Jotebazar Branch | 135640764 |
| Naogaon | Kazir More Branch | 135640827 |
| Naogaon | Madhuil Branch | 135640948 |
| Naogaon | Manda Branch | 135641000 |
| Naogaon | Mangalbari Branch | 135641039 |
| Naogaon | Naogaon Branch | 135641213 |
| Naogaon | Nazipur Branch | 135641242 |
| Naogaon | Niamatpur Branch | 135641271 |
| Naogaon | Nischintapur Branch | 135641305 |
| Naogaon | Nithpur Branch | 135641334 |
| Naogaon | Pattakata Branch | 135641484 |
| Naogaon | Sharashwatipur Branch | 135641842 |
| Naogaon | Shibpur Branch | 135641871 |
| Naogaon | Tilna Branch | 135641905 |
| Narail | Bordia Branch | 135650138 |
| Narail | Lohagara Branch | 135650462 |
| Narail | Maizpara Branch | 135650525 |
| Narail | Naldi Branch | 135650583 |
| Narail | Narail Branch | 135650646 |
| Narail | Rupganj Bazar Branch | 135650741 |
| Narayanganj | Bandar Branch | 135670163 |
| Narayanganj | Bangabandhu Road Branch | 135670105 |
| Narayanganj | BK Road Branch | 135670134 |
| Narayanganj | Chowdhurygaon Bazar Branch | 135670068 |
| Narayanganj | Deobhoug Branch | 135670347 |
| Narayanganj | Dharmatola Road Branch | 135670400 |
| Narayanganj | Dredger Sangstha Branch | 135670468 |
| Narayanganj | Fatulla Branch | 135670521 |
| Narayanganj | Godnail Branch | 135670550 |
| Narayanganj | Gopaldi Bazar Branch | 135670613 |
| Narayanganj | Jalkuri Branch | 135670684 |
| Narayanganj | Kalir Bazar Branch | 135670734 |
| Narayanganj | Kanchpur Branch | 135670826 |
| Narayanganj | Langal Bandha Branch | 135670918 |
| Narayanganj | Madanganj Branch | 135670947 |
| Narayanganj | Murapara Branch | 135671120 |
| Narayanganj | Nabiganj Branch | 135671159 |
| Narayanganj | Netaiganj Branch | 135671270 |
| Narayanganj | Pagla Bazar Branch | 135671333 |
| Narayanganj | Panamnagar Branch | 135671362 |
| Narayanganj | Sonamia Market Branch | 135671667 |
| Narayanganj | Sonargaon Branch | 135671696 |
| Narayanganj | Syed Ali Chamber Branch | 135671720 |
| Narayanganj | Tanbazar Branch | 135671759 |
| Narsingdi | Atashali Bazar Branch | 135680074 |
| Narsingdi | Bashgari Bazar Branch | 135680229 |
| Narsingdi | Belabo Bazar Branch | 135680258 |
| Narsingdi | C&B Road Branch | 135680287 |
| Narsingdi | Ghorashal Branch | 135680490 |
| Narsingdi | Hasnabad Bazar Branch | 135680524 |
| Narsingdi | Hatirdia Branch | 135680582 |
| Narsingdi | Joshar Bazar Branch | 135680616 |
| Narsingdi | Manohardi Branch | 135680737 |
| Narsingdi | Narsingdi Branch | 135680887 |
| Narsingdi | Palash Branch | 135680911 |
| Narsingdi | Shekherchar Branch | 135681273 |
| Narsingdi | Shibpur Branch | 135681307 |
| Narsingdi | Sreerampur Bazar Branch | 135681336 |
| Narsingdi | Velanagar Branch | 135681394 |
| Natore | Alaipur Branch | 135690101 |
| Natore | Bagatipara Branch | 135690130 |
| Natore | Basudebpur Branch | 135690198 |
| Natore | Bildahar Branch | 135690251 |
| Natore | Bonpara Bazar Branch | 135690280 |
| Natore | Dayarampur Branch | 135690406 |
| Natore | Dhanaidaha Branch | 135690435 |
| Natore | Dighapatia Branch | 135690464 |
| Natore | Gurudaspur Branch | 135690556 |
| Natore | Hatiandha Branch | 135690619 |
| Natore | Jonail Branch | 135690677 |
| Natore | Kachhikata Branch | 135690701 |
| Natore | Kalam Branch | 135690798 |
| Natore | Madhnagar Branch | 135690972 |
| Natore | Moukhara Branch | 135691005 |
| Natore | Natore Branch | 135691184 |
| Natore | Natore Academy Branch | 135691126 |
| Natore | Patuapara Branch | 135691276 |
| Natore | Rajapur Bazar Branch | 135691397 |
| Natore | Salampur Branch | 135691450 |
| Natore | Singra Bazar Branch | 135691513 |
| Natore | Station Bazar Branch | 135691542 |
| Netrokona | Jaria Janjail Branch | 135720284 |
| Netrokona | Joynagar Branch | 135720376 |
| Netrokona | Mohanganj Branch | 135720671 |
| Netrokona | Netrokona Branch | 135720763 |
| Netrokona | Satpai Branch | 135720884 |
| Netrokona | Teligati Bazar Branch | 135721009 |
| Nilphamari | Charaikhola Branch | 135730229 |
| Nilphamari | Chilahati Branch | 135730258 |
| Nilphamari | Domar Branch | 135730340 |
| Nilphamari | Jaldhaka Branch | 135730461 |
| Nilphamari | Kaimari Branch | 135730524 |
| Nilphamari | Nilphamari Branch | 135730737 |
| Nilphamari | Ramganj Branch | 135730766 |
| Nilphamari | Saidpur Branch | 135730795 |
| Noakhali | Basurhat Branch | 135750254 |
| Noakhali | Chatarpaiya Branch | 135750612 |
| Noakhali | Chatkhil Branch | 135750588 |
| Noakhali | Chowmuhani Branch | 135750670 |
| Noakhali | Eidghah Aminbazar Branch | 135750917 |
| Noakhali | Fakirhat Branch | 135750959 |
| Noakhali | Golabaria Branch | 135750975 |
| Noakhali | Jamiderhat Branch | 135754155 |
| Noakhali | Khilpara Branch | 135751453 |
| Noakhali | Maijdee Court Branch | 135751574 |
| Noakhali | Oskhali Branch | 135751758 |
| Noakhali | Peshkerhat Branch | 135751811 |
| Noakhali | Sebarhat Branch | 135752052 |
| Noakhali | Senbagh Branch | 135752081 |
| Noakhali | Sonapur Branch | 135752265 |
| Pabna | Ataikula Bazar Branch | 135760194 |
| Pabna | Atua Branch | 135760286 |
| Pabna | Banagram Bazar Branch | 135760378 |
| Pabna | Bera Branch | 135760460 |
| Pabna | Chatmohar Branch | 135760644 |
| Pabna | Dashuria Bazar Branch | 135760794 |
| Pabna | Demra Bazar Branch | 135760857 |
| Pabna | Dulai Branch | 135760978 |
| Pabna | Ishwardi Branch | 135761214 |
| Pabna | Kashinathpur Branch | 135761335 |
| Pabna | Mashundia Branch | 135761485 |
| Pabna | Nurpur Branch | 135761751 |
| Pabna | Pabna Branch | 135761872 |
| Pabna | Pabna Bazar Branch | 135761814 |
| Pabna | Pabna Municipality Branch | 135761601 |
| Pabna | Pakshi Branch | 135761906 |
| Pabna | Ruppur Branch | 135762026 |
| Pabna | Tebunia Branch | 135762297 |
| Panchagarh | Atwari Branch | 135770047 |
| Panchagarh | Balarampur Branch | 135770076 |
| Panchagarh | Debiganj Branch | 135770197 |
| Panchagarh | Fulbari Branch | 135770250 |
| Panchagarh | Panchagarh Branch | 135770555 |
| Patuakhali | Bauphal Branch | 135780190 |
| Patuakhali | Dashmina Branch | 135780345 |
| Patuakhali | Daspara Branch | 135780374 |
| Patuakhali | Galachipa Branch | 135780495 |
| Patuakhali | Khepupara Branch | 135780761 |
| Patuakhali | Natun Bazar Branch | 135781007 |
| Patuakhali | Patuakhali Branch | 135781157 |
| Patuakhali | Subidkhali Branch | 135781278 |
| Patuakhali | Thanapara Branch | 135780732 |
| Pirojpur | Kawrikhara Branch | 135790469 |
| Pirojpur | Pirojpur Branch | 135790764 |
| Rajbari | Baliakandi Branch | 135820168 |
| Rajbari | Court Road Branch | 135820050 |
| Rajbari | Khankhanapur Branch | 135820434 |
| Rajbari | Naria Branch | 135820584 |
| Rajbari | Pangsha Branch | 135820676 |
| Rajbari | Rajbari Branch | 135820797 |
| Rajshahi | Arani Branch | 135810073 |
| Rajshahi | Baneshwar Branch | 135810228 |
| Rajshahi | Basudebpur Branch | 135810286 |
| Rajshahi | Bhawaniganj Branch | 135810349 |
| Rajshahi | Birkutsha Branch | 135810378 |
| Rajshahi | Damkurahat Branch | 135812297 |
| Rajshahi | Durgapur Branch | 135810552 |
| Rajshahi | Godagari Branch | 135810615 |
| Rajshahi | Halidagachi Branch | 135810707 |
| Rajshahi | Haragram Branch | 135810736 |
| Rajshahi | Hat Gangopara Branch | 135810794 |
| Rajshahi | Hetemkhan Branch | 135810828 |
| Rajshahi | Kadirganj Branch | 135810910 |
| Rajshahi | Kakanhat Branch | 135810949 |
| Rajshahi | Katakhali Bazar Branch | 135811069 |
| Rajshahi | Lakshmipur Branch | 135811180 |
| Rajshahi | Mohanganj Branch | 135811335 |
| Rajshahi | Mohanpur Branch | 135811393 |
| Rajshahi | Naohata Branch | 135810523 |
| Rajshahi | Nowdapara Branch | 135811669 |
| Rajshahi | Premtali Branch | 135811814 |
| Rajshahi | Puthia Branch | 135811843 |
| Rajshahi | Rajabarihat Branch | 135811906 |
| Rajshahi | Rajshahi Branch | 135812026 |
| Rajshahi | Rajshahi Ladies Branch | 135810581 |
| Rajshahi | Ranibazar Branch | 135812147 |
| Rajshahi | Taherpur Branch | 135812321 |
| Rajshahi | Tanore Branch | 135812389 |
| Rangamati | Kaptai Branch | 135840285 |
| Rangpur | Alamnagar Branch | 135850046 |
| Rangpur | Betgari Branch | 135850259 |
| Rangpur | Chowdhurani Branch | 135850404 |
| Rangpur | Gangachhara Branch | 135850617 |
| Rangpur | Haragach Branch | 135850675 |
| Rangpur | Kaunia Branch | 135850767 |
| Rangpur | Lalbagh Bazar Branch | 135850888 |
| Rangpur | Madarganj Branch | 135850941 |
| Rangpur | Paglapir Bazar Branch | 135851216 |
| Rangpur | Pirganj Branch | 135851366 |
| Rangpur | Rangpur Branch | 135851511 |
| Rangpur | Shatibari Branch | 135851782 |
| Rangpur | Shilpanagari Branch | 135851845 |
| Rangpur | Shyampur Branch | 135851690 |
| Satkhira | Agardari Branch | 135870042 |
| Satkhira | Ashashuni Branch | 135870071 |
| Satkhira | Bakal Branch | 135870105 |
| Satkhira | Banshtala Bazar Branch | 135870192 |
| Satkhira | Brahmarajpur Branch | 135870318 |
| Satkhira | Kaliganj Branch | 135870613 |
| Satkhira | Patkelghata Branch | 135871038 |
| Satkhira | Satkhira Branch | 135871120 |
| Satkhira | Satkhira Upazilla Complex Branch | 135870976 |
| Satkhira | Senergati Branch | 135871159 |
| Satkhira | Shyamnagar Branch | 135871212 |
| Satkhira | Sultanpur Bazar Branch | 135871270 |
| Satkhira | Tala Branch | 135871304 |
| Satkhira | Uzirpur Bazar Branch | 135871333 |
| Shariatpur | Bhedarganj Branch | 135860102 |
| Shariatpur | Bhojeshwar Branch | 135860131 |
| Shariatpur | Damudya Branch | 135860199 |
| Shariatpur | Gharishar Branch | 135860281 |
| Shariatpur | Shariatpur Branch | 135860610 |
| Sherpur | Chandrakona Branch | 135890101 |
| Sherpur | Jhenaigati Branch | 135890169 |
| Sherpur | Kamarerchar Branch | 135890222 |
| Sherpur | Sherpur Branch | 135890619 |
| Sirajganj | Ajugara Branch | 135880045 |
| Sirajganj | Bagbati Branch | 135880108 |
| Sirajganj | Baghabarighat Branch | 135880137 |
| Sirajganj | Baruhash Branch | 135880195 |
| Sirajganj | Daulatpur Branch | 135880616 |
| Sirajganj | Dhamaiz Branch | 135880645 |
| Sirajganj | Dhangara Branch | 135880674 |
| Sirajganj | Dharail Hat Branch | 135880708 |
| Sirajganj | Dhukuria Bera Branch | 135880766 |
| Sirajganj | Dubila Branch | 135880795 |
| Sirajganj | Hatikumrul Branch | 135880911 |
| Sirajganj | Jamtoil Bazar Branch | 135880566 |
| Sirajganj | Kaijurihat Branch | 135880979 |
| Sirajganj | Khukni Branch | 135881273 |
| Sirajganj | Masimpur Branch | 135881336 |
| Sirajganj | Randhunibari Branch | 135881723 |
| Sirajganj | Salanga Branch | 135881844 |
| Sirajganj | SB Fazlul Haque Road Branch | 135881752 |
| Sirajganj | Shahzadpur Branch | 135881907 |
| Sirajganj | Shohagpur Branch | 135881965 |
| Sirajganj | Sirajganj Branch | 135881873 |
| Sirajganj | Tamai Branch | 135882148 |
| Sirajganj | Tarash Branch | 135882177 |
| Sirajganj | Ullapara Branch | 135882230 |
| Sunamganj | Barafechi Bazar Branch | 135900138 |
| Sunamganj | Chhatak Branch | 135900220 |
| Sunamganj | Derai Branch | 135900259 |
| Sunamganj | Gobindaganj Bazar Branch | 135900404 |
| Sunamganj | Jagannathpur Branch | 135900491 |
| Sunamganj | Jowabazar Branch | 135900554 |
| Sunamganj | Naya Bandar Branch | 135900796 |
| Sunamganj | Raniganj Bazar Branch | 135900941 |
| Sunamganj | Sachna Bazar Branch | 135901003 |
| Sunamganj | Shibganj Bazar Branch | 135900859 |
| Sunamganj | Sunamganj Branch | 135901153 |
| Sylhet | Beanibazar Branch | 135910315 |
| Sylhet | Bhadeswer Branch | 135910373 |
| Sylhet | Bishwanath Branch | 135910436 |
| Sylhet | Burunga Bazar Branch | 135910586 |
| Sylhet | Companiganj Branch | 135910915 |
| Sylhet | Dhakadakshin Branch | 135911301 |
| Sylhet | Fenchuganj Branch | 135911369 |
| Sylhet | Foreign Exchange Branch | 135911422 |
| Sylhet | Gangadia Kazir Bazar Branch | 135911451 |
| Sylhet | Golapganj Branch | 135911606 |
| Sylhet | Jalalabad Branch | 135910649 |
| Sylhet | Kalibari Bazar Branch | 135911969 |
| Sylhet | Kanaighat Branch | 135912089 |
| Sylhet | Kazitula Branch | 135912171 |
| Sylhet | Kumargaon Branch | 135912355 |
| Sylhet | Sadipur Branch | 135913196 |
| Sylhet | Shahjalal Upashahar Branch | 135913259 |
| Sylhet | Sheikhghat Branch | 135913288 |
| Sylhet | Sherpur Nutan Bazar Branch | 135913341 |
| Sylhet | Station Road Branch | 135913462 |
| Sylhet | Sylhet Branch | 135913646 |
| Sylhet | Tajpur Branch | 135913820 |
| Sylhet | West Amura Branch | 135914090 |
| Sylhet | Zakiganj Branch | 135914124 |
| Sylhet | Zinda Bazar Branch | 135914182 |
| Tangail | Ashekpur Branch | 135930166 |
| Tangail | Aushnara Branch | 135930258 |
| Tangail | Bhuapur Branch | 135930461 |
| Tangail | Bus Terminal Branch | 135930490 |
| Tangail | Deopara Branch | 135930616 |
| Tangail | Dhalapara Branch | 135930645 |
| Tangail | Digor Branch | 135930708 |
| Tangail | Durgapur Branch | 135930766 |
| Tangail | Elenga Branch | 135930108 |
| Tangail | Ghatail Branch | 135930911 |
| Tangail | Hamidpur Branch | 135931099 |
| Tangail | Kadimdhalla Branch | 135931431 |
| Tangail | Madhupur Branch | 135931486 |
| Tangail | Nagarpur Branch | 135931699 |
| Tangail | Narandia Branch | 135931752 |
| Tangail | Paiska Branch | 135931828 |
| Tangail | Patharghata Branch | 135931936 |
| Tangail | Rasulpur Branch | 135932027 |
| Tangail | Tangail Branch | 135932298 |
| Thakurgaon | Lahirihat Branch | 135940619 |
| Thakurgaon | Pirganj Bazar Branch | 135940798 |
| Thakurgaon | Ranisankail Branch | 135940822 |
| Thakurgaon | Ruhia Branch | 135940851 |
| Thakurgaon | Station Bazar Branch | 135940943 |
| Thakurgaon | Thakurgaon Branch | 135940972 |