Habib Bank Limited Routing Information
HBL some time ago Habib Bank Limited was gotten together with the principal Commercial Bank which was built up in 1947 in Pakistan. A now Habib Bank Limited has progressed toward that becoming with the greatest Private divisions business Bank in comprehensively and base surpassed eight million associations with a client. Click Here to get more Information. To get Habib Bank Limited Routing Information read our article.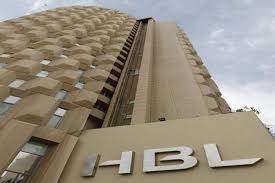 HBL has 1700 branches with organization everywhere throughout the world. By and large 25 nations are covering crosswise over four areas, starting at 2016. Habib Bank gives the rudimentary assortment of saving money offices to its client and included Commercial bank in the creating markets.
There are added up to 8 branches and 7 ATM stalls of HBL situated in 3 regions in Bangladesh once in the past Dhaka, Sylhet and Chittagong. For More Information All Banks in Bangladesh.
Routing Information:
The bank routing number is a nine-digit distinguishing proof number allocated to financial related foundations and this number recognizes the particular monetary establishment whereupon an installment is drawn. This exceptionally extraordinary one of a kind code is produced in Bangladesh with the mix of 3 digits bank code, 2 digits area code, 3 digits branch code and finally 1 check digit. This number is likewise imprinted on the base left of your bank check pages.
| | | |
| --- | --- | --- |
| Districts | Branch Names | Routing No. |
| Chittagong | Chittagong Branch | 110154541 |
| Dhaka | Gulshan Branch | 110261726 |
| Dhaka | Karwan Bazar Branch | 110262538 |
| Dhaka | Motijheel Branch | 110274247 |
| Dhaka | Nayabazar Branch | 110274818 |
| Dhaka | Uttara Branch | 110264631 |
| Sylhet | Sylhet Branch | 110913553 |
Bangladesh Int Airports Contact Phone Numbers