The Digital ID Card
As part of our ongoing efforts to improve your membership experience, we are introducing the digital IATA/IATAN ID Card on the AgentExperience app. You can now renew your card on the app, find travel offers from around the world, including sending a copy of your ID Card to suppliers.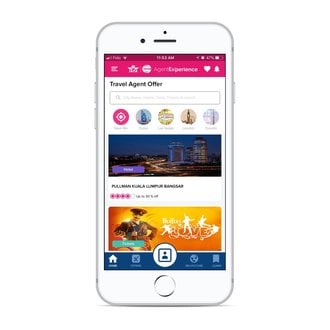 Stand out with IATA professional status
Forgetting or losing your physical card is no longer a worry. You can access your card with the app anywhere and anytime.
Benefit from maximum advantages
You can rest assured your card and its associated advantages will be available to you within 48 hours upon receiving the ID Card order/approval confirmation. Additionally, you can use the app to view travel offers from around the world with an enhanced map view.
Optimize your precious time
Our newest feature, Timatic COVID-19 Regulations, allows you to get the latest travel update of the destination of every published offer on the app. With ever-changing border control rules, this feature can save you time in searching for the latest travel restrictions of a certain country.
Here's how to apply for your IATA/IATAN ID Card.
All ID Card applications are processed online through the secure ID Card Application Platform. Before you log in to the platform, please follow these steps to ensure your application is processed as quickly as possible.
Step 1: prep your documents & professional information
Prepare your ID Photo (Digital)
300 pixels wide x 400 pixels vertical).
Please ensure that you're facing the camera directly.
We recommend a white or off-white background.
Do not wear sunglasses or hats.
IATA Digital ID Card
Provide Proof of Employment. This can be:
An official letter of employment signed by your reporting manager. It should include the date, your full name, company name and the number of hours worked per week.
An official payslip, payment, or commission record with your full name, the company name, and the date.
All documents must be in PDF format.
Please ensure that the documents are dated from within the last 3 months.
Any false declaration will result in immediate cancellation and blacklisting of the ID cards.
Step 2: apply through the ID Card application platform
Submit your documents.
Complete the online application form.
Make your payment via our secure system.
To Get you IATA ID Card For Travel Professionals :
Call or Whats app : 01978569297
or
Email : zooinfotech@gmail.com