Bangladesh International Airports Contact No
Bangladesh International Airports are Hazrat Shahjalal in Dhaka, Shah Amanat in Chittagong and Osmani in Sylhet. All three are international airports. IATA code for Dhaka is DAC. Chittagong is CGP and Sylhet is ZYL. Here is the list of Bangladeshi International and Domestics Airports with their telephone numbers.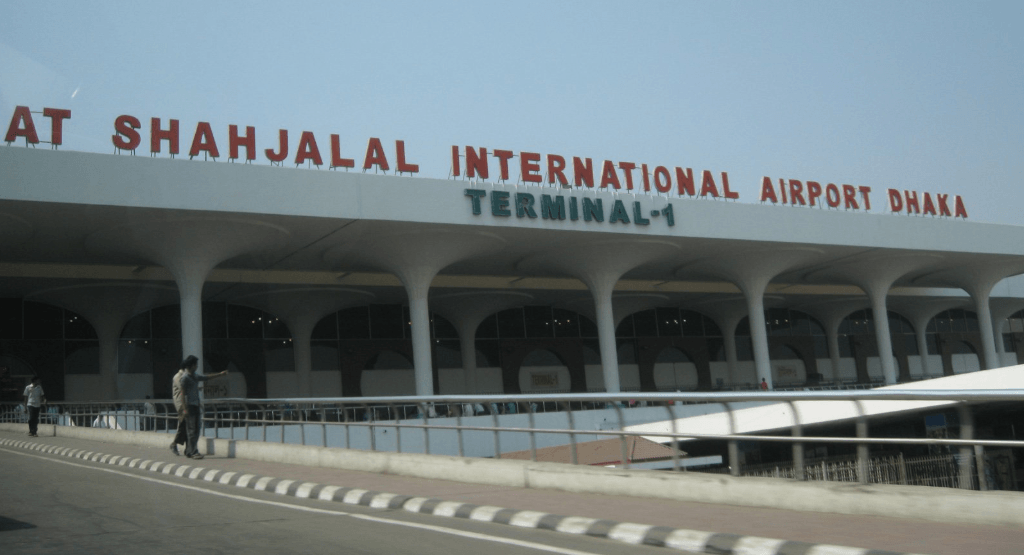 Bangladesh International Airports List
The list provides the only telephone number of major domestic and the international airport in Bangladesh. You can get assistance from them about the flight schedule, airport shuttle and transportation services, airport car rental, airport parking even hotel booking.
Dhaka
DAC
Hazrat Shahjalal International Airport
(Formerly known as Zia Int)
Tel:8914870, 8914350
Chittagong
CGP
Shah Amanat International Airport
Tel:031-741601-10
Sylhet
ZYL
Osmani International Airport
Tel:0821-714243, 718459
Rajshahi
RJH
Shah Makhdum Airport
Tel:0721-761550
Jessore
JSR
Jessore Airport
Tel:0421-4033
Saidpur
SPD
Saidpur Airport
Tel:0552-2384, 2208, 2033
Coxs Bazar
CXB
Coxs Bazar Airport
Tel:0341-54479
Barisal
BZL
Barisal Airport
Tel:0831-54681, 55621
Ishwardi
IRD
Ishurdi Airport
Tel -0732-569
About CAB
Civil Aviation Authority of Bangladesh controls the entire airports in Bangladesh. Nickname is CAAB. There are 12 domestic airports in this country. Five are Operational. Three are needed prior approval for air operation. Others three are service not available. Another is under construction Khan Jahan Ali Airport, Bagerhat.
Hazrat Shahjalal is the largest and the principal international airport of the country. It is situated at in Dhaka city, the capital of Bangladesh. Most of the airlines function from this airport. Bangladesh government is the owner of most of the airports.
Civil Aviation Authority, Bangladesh
Phone Number +880 2 7911041-3, Fax: +880 2 8901411.
e-mail: [email protected], AFTN: VGHQYAYX.
Oficial website – http://www.caab.gov.bd/
Travel Guide
The traveler can directly call or visit official airport website for getting information about baggage and customs. Name of Bangladesh national air carrier is Biman Bangladesh. For more help, pls visit our Bangladesh Travel Guide.
Related Links – Visa Form – Airlines Office – Embassy